Proud Moms and Competitors Following MMX Karting Challenge Round Four on Mother's Day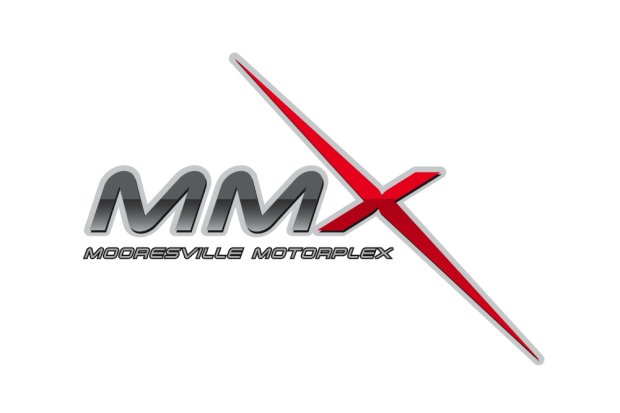 Mother's Day afternoon made for a beautiful day of karting for Round Four of the MMX Karting Challenge. Harry Coulton, Neil Verhagen, Will Owen, Jason Leslie, Jared Cordova, Sam Watson, Abby Sinon, Brian Davies, Peter Lobona and Justin Halliday all scored final wins in the fourth race of the 12-round series.
The day began with a special Mother's Day breakfast during registration. However, the Mooresville Motorplex Mother's Day celebration didn't end there. During Opening Ceremonies, race moms got their chance to get behind the wheel in an eight-lap Mother's Day rental kart race, scored by lap time instead of track position. Lynette Greenemeier won with a 66.2-second lap, followed by Sherry Weiss and Michelle Sullivan. Huge thanks to all eight moms who participated in the race!
Following the Mother's Day race, over 60 competitors in 10 karting divisions went head-to-head in their final races during Round Four of the MMX Karting Challenge.
On track first was the Rotax Micro Max division. Dylan Tavella looked to be the driver to beat after putting up a strong, 55.227-second lap in qualifying and winning the prefinal. However, Tavella was disqualified following post-race inspection, giving the win to Harry Coulton. Alex Verhagen and Hannah Greenemeier rounded out the top three.
Neil Verhagen stole the final win in the Rotax Mini Max division. Verhagen overtook pole-sitter and prefinal winner, Sting Ray Robb, in the 15-lap final. Robb crossed the line in a close second, only 0.163 seconds back from Verhagen. Blake Hunt followed behind in third position.
In the Rotax Senior division, the day belonged to Will Owen. Owen laid down a 48.388-second qualifying lap, but lost the prefinal by 0.113 seconds to Derek Dignan. However, Owen battled back in the final and showed his race craft by winning the 20-lap race with a 1.306-second margin of victory. Dignan and Nick Losito completed the Rotax Senior podium.
Jared Cordova claimed the win in the 20-lap Rotax Junior final after a close battle with Juan Correa throughout the day. Cordova sat on the pole with a 49.442-second lap and Correa qualified second, just shy of the pole spot by 0.018 seconds. Correa was able to slip past Cordova in the prefinal, but that wasn't the story in the final race. After leading almost the entire final, Correa was overtaken by Cordova. Correa went on to finish second, while Jack Weprin was able to take third place from Joey Essma.
In the TaG Masters division, Justin Halliday stole the final win from pole sitter and prefinal winner, Tim Shutt.
Jason Leslie took first place in the Rotax Masters division, followed by Bobby Greene.
Sam Watson grabbed the victory in the Yamaha Senior final, and it was Abby Sinon who triumphed over Garrit Speiss in the Yamaha Junior 15-lap final.
Peter Lobona won the TaG Senior 20-lap final.
The Open Shifter class had a strong showing for the first time in the series. Garett Peterson set quick time with a 46.782-second lap, but it was Brian Davies who took home the win in the 20-lap final.
The MMX Karting Challenge will be back in action on June 16 for Round Five. Each segment of the MMX Karting Challenge consists of two rounds of practice, qualifying, prefinal and final races for all 13 classes.
There will be a $10 Facility Entrance Fee for all spectators and crew members. Individuals who have a MMX Membership and competitors will not be charged a Facility Entrance Fee. Kids 10 and under will be free.
Next Up at Mooresville Motorplex:
MMX's next five-week, Wednesday night race series, the Stock Car Steel/SRI Championship Series, will kick-off on May 15. The series features the TaG Senior and TaG Masters divisions, as well as a Light and Heavy division of Rental Kart League racing.
MMX will also host the GoPro® Be a HERO Karting Challenge, $5,000 to win TaG Senior race on Wednesday, May 22. The night will feature a 30-lap final for the TaG Senior division, as well as the Wonder Woman Invitational rental kart race for some of the racing industry's best-known females! Spectator admission is only $15 and kids 10 and under are FREE!