IKF Region 7 Announces Pro Race Added to Memorial Day Weekend Race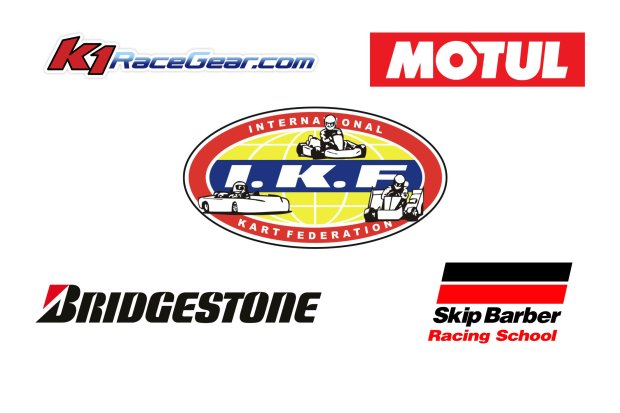 The IKF Region 7 Championship Series will run its next event, races 5&6, over Memorial Day Weekend, May 24-26 at Grange Motor Circuit. Friday will be an optional practice day with all classes racing both Saturday and Sunday. All championship classes will race in the counter-clockwise direction both days. In honor of our fallen soldiers who died to keep our country free, all awards will have an eagle theme.
If you have a friend that races but is not an IKF member, invite them to join us at this event and see what our series is all about. IKF Region 7 will cover the cost of all Single Event Memberships at this event for non-members racing both days. IKF Region 7 Championship Series will offer a Pro class at this event as the host club choice race.
The Pro class will be the Senior KPV 4 Ironman Classic. It will run both days, but in a different direction each day. On Saturday the class will race counter-clockwise and will switch to clockwise on Sunday. Racers must use the same tires both days. Finish positions from both days will be combined to determine the awarding of cash and prizes.
The Senior KPV 4 Ironman Classic will race under IKF rules for the KPV 4 class with the following exceptions: class weight will be 370 lbs. and HPV clutch and 4 pipe will be allowed. Spec tire will be the Bridgestone YLC 4.5/7.10. Entry fee: $195, which covers 2 days of racing; one bottle of Motul Kart GP oil; and $25 donation to the purse for this event. IKF members competing in the KPV 4 Ironman Classic will receive a punch for the event, but no points since it is not a championship class.
From each entry – $25 goes to the purse – winner takes all. IKF Region 7 will be seeking additional donations to add to the purse. Some of these additional donations may be awarded to other finishing positions in the race. Watch the website and Facebook page for updates.
The IKF Skip Barber Challenge competition begins at this race. If you are interested in transitioning from kart racing to auto racing, don't miss this. Prizes valued at $11,000 will be awarded in this program.
For Series info and Registration links go to http://www.ikfkarting-r7.com