Industry News: SwedeTech Racing Customer Report from Tucson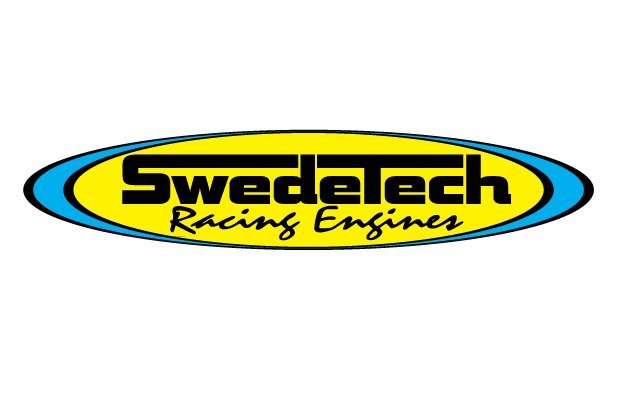 The 1st round of the SKUSA Pro Tour has come and gone, and once again the SwedeTech customers showed a commanding dominance of the Stock Moto classes. SwedeTech customers secured 7 of the 8 possible wins for the double event weekend, secured 5 of the 8 possible Pole Positions, and amassed 14 podium finishes.
The SwedeTech staff is always proud when our hard working customers bring home the extra hardware. SwedeTech provides the winning engine package, but it is up the customer to complete the full package with driving and chassis setup, and they do not let us down.
The S1 category was headed up by Fritz Leesmann (PSL CRG) and Joey Wimsett (CRG USA), qualifying 1-2. In the main event, Joey would come home with Saturday's main event win and Fritz securing the second place spot.
Sunday started off much the same way. Fritz placed his machine on pole and Joey narrowly missed the top spot to secure the off pole position. At the end of the day, Fritz would take Sundays win over Joey.
The S2 category was dominated by Augie Lerch (Pure Karting Tony Kart) sweeping the S2 class during Saturday's events. Kolton Griffin (Pure Karting Tony Kart) placed his stock moto machine in the off pole position. The S2 Main event ended with Augie on the top step, Garrett Boone (3G Birel) sitting 2nd, and Ryan Kinnear (Champion Intrepid) working hard to place 3rd.
Sundays S2 class brought another Sweep for the SwedeTech engine customers. Augie Lerch took the overall win, but was penalized 4 spots. This would move Garrett Boone in the number 1 spot, Ryan Kinnear into the second spot, Curtis Paul Jr (Tony Kart) battling hard for a third place finish, Joshua De Losier (Acceleration Karting CRG), and Christian Schureman (CRG USA) rounding out the top 6 spots.
The S4 class is always a good group of guys to work with. This weekend was no exception. The SwedeTech logo filled the top 7 spots in Saturdays qualifying. Jordon Musser (3G Birel) placed his machine on pole. Curtis Cooksey (Acceleration Karting CRG), Eddie Olpin (Kosmic), Robert Marks (CRG USA), Don McGregor (Italian Motors Italkart), Nick Firestone (Zanardi) and Rob Logan (Kimball Williams CRG) followed suit. Jordon swept the event with his heat race wins and main event victory. Curtis Cooksey finished second, Robert Marks drove to third, and Rob Logan rounded out the top four.
The Sunday S4 events started off with Jordon placing his Birel back on pole. At the end of the day, Jordon swept another day's event, with Rob Logan, Robert Marks, Mike Smith, and Eddie Olpin finishing fourth through seventh.
The S5 class is the up and coming young guns of shifter kart racing. It is exciting to see this class fill out with some very talented drivers. It is starting to remind me of the old Jr. 80 days. The SwedeTech S5 drivers would kick off Saturday's event by qualifying off pole with Jarred Campbell (Champion Intrepid), Patricio O'Ward (3G Birel) in third, Jim McKinney (Ruthless KGB) in fourth and Garrett Dixon (Energy) in P6. The racing was hard all day long, with Jarred Campbell finishing the main event with a solid second place finish, followed in fourth by Jim McKinney.
Sunday's event garnered different results for Jarred Campbell, bringing home the overall victory. Patricio O'Ward secured the third place spot, while Jim McKinney drove to a hard fought fifth place.
Once again, the SwedeTech staff was very proud of our customers. As an added bonus to those drivers who went through the post race tech process, SwedeTech offered free labor for the engine reassembly.
Once again, the SwedeTech drivers and teams did a great job for our brand. The next events for the SwedeTech staff will include the Texas Pro Kart Challenge in Dallas, TX and the California Pro Kart Challenge in Riverside, CA.
For more information on our service, or to supply SwedeTech with your race results, contact Jason atinfo@swedetechracing.com
Since 1998, SwedeTech customers have amassed over 30 SuperNational victories. Many more National championships have been added to the resumes of SwedeTech customers participating in many different sanctioning events and associations which include IKF, WKA, Stars of Karting, and the Rock Island Grand Prix.
In addition to offering superior kart engine packages and customer support, SwedeTech Racing Engines offers engine services for all two-stroke racing applications such as ATV's, Snowmobiles, Jet Skis, Motocross, and Grand Prix Bikes.
http://www.facebook.com/Swedetech
http://www.shopswedetech.com (official online store)