eKartingNews.com United States Rotax Driver Rankings 2013 Program Outlined
Driver rankings program continues for US Rotax Max Challenge programs across the country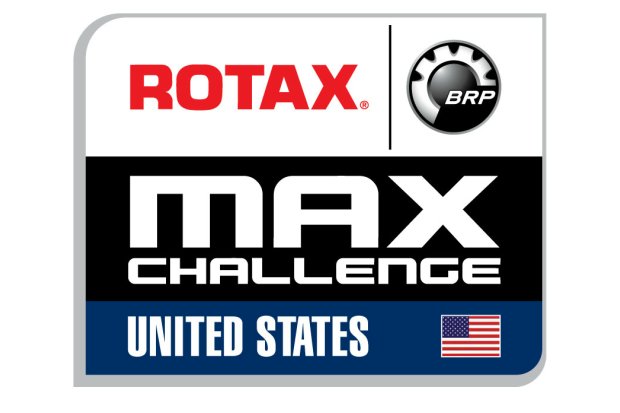 The partnership between MAXSpeed and eKartingNews.com continues into 2013, bringing with it the EKN United States Rotax Driver Rankings. Taking over from the USRMC National Point Standings, the EKN program was introduced in 2012 to rank drivers within the country's official Rotax Max Challenge program against one another. The rankings series will continue in 2013, as EKN and the MAXSpeed Group continue a strong working relationship in the promotion of Rotax racing within the United States.
The EKN United States Rotax Driver Rankings system followed similar parameters to that of the popular EKN Driver Rankings for the Stock Moto and TaG, recognizing all the USRMC members in the six categories. The system tabulates the best six results for each USRMC driver in each class. As the season goes along, drivers will be able to better their score with results from sanctioned USRMC events across the country until the final results have been recorded. At the end of the year, EKN will crown the top driver in each category and will enter the following season as the #1 driver for that class.
Those events listed below and on the official GoRotax.com Schedule page will be included in the EKN United States Rotax Driver Rankings program (schedules subject to change). All drivers competing at these events will be included, however, MUST be a United States Rotax Max Challenge member for their results to count. Any driver who races and is not a USRMC member will be excluded from the results and tabulation. For 2013, it will be the responsibility of all USRMC administrators and directors to ensure the drivers are members and the results are recorded and submitted to the MAXSpeed office in order for the EKN Rotax Driver Rankings to be current.
The 2012 eKartingNews.com United States Rotax Driver Rankings #1 pilots were:
Senior Max: Kyle Byers
DD2: Dan Lubin
Masters Max: Scott Ripslinger
Junior Max: Oliver Askew
Mini Max: Mathias Ramirez
Micro Max: Harry Coulton
The first release of the 2013 EKN Rotax Driver Rankings is schedule for the end of May.
EKN United States Rotax Driver Rankings
The points are tabulated similar to the regular EKN Driver Rankings for TaG and Stock Moto. Each race will have a base-ranking of 9 with the added variable of field size. A percentage of one weighting point is added for the size of the field. The sum becomes the overall ranking for any race. Following a race, drivers receive points based on their finishing position with 100 points earned for a win. Each subsequent position drops by one point with 99 points given to the second place driver and so on throughout the field. These points are then multiplied by the overall ranking to produce a driver's final point total from each event. Using a driver's best six races, we calculate each driver's overall score and subsequent ranking.
2013 EKN United States Rotax Driver Rankings Schedule

| Date | Series | Round | Track | Location |
| --- | --- | --- | --- | --- |
| 1/19 | NOLA Sprint Kart Championship | 1 | NOLA Motorsports Park | New Orleans, LA |
| 1/20 | Bondurant Rotax Max Challenge | 1 | PKRA | Phoenix, AZ |
| 2/3 | Bondurant Rotax Max Challenge | 2 | PKRA | Phoenix, AZ |
| 2/16 | NOLA Sprint Kart Championship | 2 | NOLA Motorsports Park | New Orleans, LA |
| 2/16 | PowerAde Karting Championship | 1 | Carolina Motorsports Park | Kershaw, SC |
| 2/16 | Tri-C Karters | 1 | CalSpeed Karting | Fontana, CA |
| 2/24 | Bondurant Rotax Max Challenge | 3 | PKRA | Phoenix, AZ |
| 2/24 | Dallas Karting Complex | 1 | Dallas Karting Complex | Caddo Mills, TX |
| 3/9 | North Florida Rotax Max Challenge | 1 | Ocala Gran Prix | Ocala, FL |
| 3/9 | North Texas Karters Rotax Max Challenge | 1 | North Texas Kartways | Denton, TX |
| 3/9 | PowerAde Karting Championship | 2 | Carolina Motorsports Park | Kershaw, SC |
| 3/10 | Momentum Racing Championship Series | 1 | Palm Beach International Raceway | West Palm Beach, FL |
| 3/16 | NOLA Sprint Kart Championship | 3 | NOLA Motorsports Park | New Orleans, LA |
| 3/17 | Bondurant Rotax Max Challenge | 4 | PKRA | Phoenix, AZ |
| 3/17 | MMX Rotax Max Challenge | 1 | Mooresville Motorplex | Mooresville, NC |
| 3/23 | Compressed Air Equipment F1 Karting Championship | 1 | F1 New Jersey | Millville, NJ |
| 3/24 | Dallas Karting Complex | 2 | Dallas Karting Complex | Caddo Mills, TX |
| 3/24 | Red Line Oil Karting Championship | 1 | Kinsmen Kart Club | Dixon, CA |
| 3/30 | Tri-C Karters | 2 | CalSpeed Karting | Fontana, CA |
| 4/6 | Msquared Racing Rotax Max Challenge | 1 | Miller Motorsports Park | Tooele, UT |
| 4/7 | Bondurant Rotax Max Challenge | 5 | PKRA | Phoenix, AZ |
| 4/7 | Compressed Air Equipment F1 Karting Championship | 2 | F1 New Jersey | Millville, NJ |
| 4/7 | Jet Karting Rotax Max Challenge | 1 | Michiana Raceway Park | South Bend, IN |
| 4/7 | Pudget Sound Go Kart Association Club Series | 1 | Mountain High Raceway | Spanaway, WA |
| 4/7 | South Florida Rotax Max Challenge | 1 | Homestead Karting | Homestead, FL |
| 4/14 | Portland Karting Association Club Series | 1 | PKA Track | McMinnville, OR |
| 4/14 | Red Line Oil Karting Championship | 2 | Simraceway | Sonoma, CA |
| 4/20 | Bondurant Rotax Max Challenge | 6 | PKRA | Phoenix, AZ |
| 4/20 | MMX Rotax Max Challenge | 2 | Mooresville Motorplex | Mooresville, NC |
| 4/20 | NOLA Sprint Kart Championship | 4 | NOLA Motorsports Park | New Orleans, LA |
| 4/20 | North Florida Rotax Max Challenge | 2 | Ocala Gran Prix | Ocala, FL |
| 4/20 | North Texas Karters Rotax Max Challenge | 2 | North Texas Kartways | Denton, TX |
| 4/20 | Tri-C Karters | 3 | CalSpeed Karting | Fontana, CA |
| 4/21 | Dallas Karting Complex | 3 | Dallas Karting Complex | Caddo Mills, TX |
| 4/21 | Jet Karting Rotax Max Challenge | 2 | Michiana Raceway Park | South Bend, IN |
| 4/21 | MMX Rotax Max Challenge | 3 | Mooresville Motorplex | Mooresville, NC |
| 4/21 | Momentum Racing Championship Series | 2 | Palm Beach International Raceway | West Palm Beach, FL |
| 4/21 | NOLA Sprint Kart Championship | 5 | NOLA Motorsports Park | New Orleans, LA |
| 4/27 | Msquared Racing Rotax Max Challenge | 2 | Miller Motorsports Park | Tooele, UT |
| 4/27 | Northeast Rotax Max Challenge | 1 | F1 New Jersey | Millville, NJ |
| 4/27 | PowerAde Karting Championship | 3 | Carolina Motorsports Park | Kershaw, SC |
| 4/28 | Compressed Air Equipment F1 Karting Championship | 3 | F1 New Jersey | Millville, NJ |
| 4/28 | Northeast Rotax Max Challenge | 2 | F1 New Jersey | Millville, NJ |
| 4/28 | Rotax of the Rockies | 1 | The Track @ Centennial | Englewood, CO |
| 5/4 | Rocky Mountain ProKart Challenge | 1 | Miller Motorsports Park | Tooele, UT |
| 5/4 | Burger King Rotax Max Challenge | 1 | Dallas Karting Complex | Caddo Mills, TX |
| 5/5 | Rocky Mountain ProKart Challenge | 2 | Miller Motorsports Park | Tooele, UT |
| 5/5 | Burger King Rotax Max Challenge | 2 | Dallas Karting Complex | Caddo Mills, TX |
| 5/11 | Bondurant Rotax Max Challenge | 7 | PKRA | Phoenix, AZ |
| 5/11 | North Florida Rotax Max Challenge | 3 | Ocala Gran Prix | Ocala, FL |
| 5/11 | PowerAde Karting Championship | 4 | Carolina Motorsports Park | Kershaw, SC |
| 5/11 | Red Line Oil Karting Championship | 3 | Simraceway | Sonoma, CA |
| 5/11 | Tri-C Karters | 4 | CalSpeed Karting | Fontana, CA |
| 5/12 | MMX Rotax Max Challenge | 4 | Mooresville Motorplex | Mooresville, NC |
| 5/12 | Msquared Racing Rotax Max Challenge | 3 | Miller Motorsports Park | Tooele, UT |
| 5/18 | South Florida Rotax Max Challenge | 2 | Homestead Karting | Homestead, FL |
| 5/18 | Rotax Can-Am ProKart Challenge | 1 | Greg Moore Raceway | Chilliwack, BC |
| 5/19 | Dallas Karting Complex | 4 | Dallas Karting Complex | Caddo Mills, TX |
| 5/19 | Jet Karting Rotax Max Challenge | 3 | Michiana Raceway Park | South Bend, IN |
| 5/19 | Pudget Sound Go Kart Association Club Series | 2 | Mountain High Raceway | Spanaway, WA |
| 5/19 | Rotax of the Rockies | 2 | The Track @ Centennial | Englewood, CO |
| 5/19 | South Florida Rotax Max Challenge | 3 | Homestead Karting | Homestead, FL |
| 5/19 | Rotax Can-Am ProKart Challenge | 2 | Greg Moore Raceway | Chilliwack, BC |
| 5/25 | Rocky Mountain ProKart Challenge | 3 | IMI Motorsports Complex | Dacono, CO |
| 5/25 | NOLA Sprint Kart Championship | 6 | NOLA Motorsports Park | New Orleans, LA |
| 5/25 | North Texas Karters Rotax Max Challenge | 3 | North Texas Kartways | Denton, TX |
| 5/26 | Compressed Air Equipment F1 Karting Championship | 4 | F1 New Jersey | Millville, NJ |
| 5/26 | Momentum Racing Championship Series | 3 | Palm Beach International Raceway | West Palm Beach, FL |
| 6/1 | Bondurant Rotax Max Challenge | 8 | PKRA | Phoenix, AZ |
| 6/1 | Burger King Rotax Max Challenge | 3 | Gulf Coast Kartways | Katy, TX |
| 6/2 | Burger King Rotax Max Challenge | 4 | Gulf Coast Kartways | Katy, TX |
| 6/2 | Northeast Rotax Max Challenge | 3 | Pittsburgh International Race Complex | Wampum, PA |
| 6/2 | Portland Karting Association Club Series | 2 | PKA Track | McMinnville, OR |
| 6/2 | PRK Rotax Series | 1 | Pittsburgh International Race Complex | Wampum, PA |
| 6/2 | Pudget Sound Go Kart Association Club Series | 3 | Mountain High Raceway | Spanaway, WA |
| 6/8 | Msquared Racing Rotax Max Challenge | 4 | Miller Motorsports Park | Tooele, UT |
| 6/8 | Northeast Rotax Max Challenge | 4 | Oakland Valley Race Park | Cuddebackville, NY |
| 6/8 | South Florida Rotax Max Challenge | 4 | Homestead Karting | Homestead, FL |
| 6/9 | Jet Karting Rotax Max Challenge | 4 | Michiana Raceway Park | South Bend, IN |
| 6/9 | Northeast Rotax Max Challenge | 5 | Oakland Valley Race Park | Cuddebackville, NY |
| 6/9 | Red Line Oil Karting Championship | 4 | Simraceway | Sonoma, CA |
| 6/9 | South Florida Rotax Max Challenge | 5 | Homestead Karting | Homestead, FL |
| 6/15 | PRK Rotax Series | 2 | Pittsburgh International Race Complex | Wampum, PA |
| 6/15 | Tri-C Karters | 5 | CalSpeed Karting | Fontana, CA |
| 6/15 | Rotax Can-Am ProKart Challenge | 3 | Pat's Acres Racing Complex | Canby, OR |
| 6/16 | Dallas Karting Complex | 5 | Dallas Karting Complex | Caddo Mills, TX |
| 6/16 | MMX Rotax Max Challenge | 5 | Mooresville Motorplex | Mooresville, NC |
| 6/16 | PRK Rotax Series | 3 | Pittsburgh International Race Complex | Wampum, PA |
| 6/16 | Rotax Can-Am ProKart Challenge | 4 | Pat's Acres Racing Complex | Canby, OR |
| 6/22 | North Florida Rotax Max Challenge | 4 | Ocala Gran Prix | Ocala, FL |
| 6/22 | PowerAde Karting Championship | 5 | Carolina Motorsports Park | Kershaw, SC |
| 6/23 | Compressed Air Equipment F1 Karting Championship | 5 | F1 New Jersey | Millville, NJ |
| 6/23 | Rotax of the Rockies | 3 | The Track @ Centennial | Englewood, CO |
| 6/28 | Burger King Rotax Max Challenge | 5 | North Texas Kartways | Denton, TX |
| 6/28 | North Texas Karters Rotax Max Challenge | 4 | North Texas Kartways | Denton, TX |
| 6/29 | Burger King Rotax Max Challenge | 6 | North Texas Kartways | Denton, TX |
| 6/29 | NOLA Sprint Kart Championship | 7 | NOLA Motorsports Park | New Orleans, LA |
| 6/29 | North Texas Karters Rotax Max Challenge | 5 | North Texas Kartways | Denton, TX |
| 6/30 | Momentum Racing Championship Series | 4 | Palm Beach International Raceway | West Palm Beach, FL |
| 7/6 | Jet Karting Rotax Max Challenge | 5 | Michiana Raceway Park | South Bend, IN |
| 7/6 | MMX Rotax Max Challenge | 6 | Mooresville Motorplex | Mooresville, NC |
| 7/6 | PRK Rotax Series | 4 | Pittsburgh International Race Complex | Wampum, PA |
| 7/6 | Rocky Mountain ProKart Challenge | 4 | Grand Junction Motor Speedway | Grand Junction, CO |
| 7/6 | Rotax Can-Am ProKart Challenge | 5 | PKA Track | McMinnville, OR |
| 7/7 | Jet Karting Rotax Max Challenge | 6 | Michiana Raceway Park | South Bend, IN |
| 7/7 | MMX Rotax Max Challenge | 7 | Mooresville Motorplex | Mooresville, NC |
| 7/7 | PRK Rotax Series | 5 | Pittsburgh International Race Complex | Wampum, PA |
| 7/7 | Pudget Sound Go Kart Association Club Series | 4 | Mountain High Raceway | Spanaway, WA |
| 7/7 | Rocky Mountain ProKart Challenge | 5 | Grand Junction Motor Speedway | Grand Junction, CO |
| 7/7 | Rotax Can-Am ProKart Challenge | 6 | PKA Track | McMinnville, OR |
| 7/13 | Compressed Air Equipment F1 Karting Championship | 6 | F1 New Jersey | Millville, NJ |
| 7/13 | North Florida Rotax Max Challenge | 5 | Ocala Gran Prix | Ocala, FL |
| 7/13 | South Florida Rotax Max Challenge | 6 | Homestead Karting | Homestead, FL |
| 7/14 | Dallas Karting Complex | 6 | Dallas Karting Complex | Caddo Mills, TX |
| 7/14 | Red Line Oil Karting Championship | 5 | Simraceway | Sonoma, CA |
| 7/14 | Rotax of the Rockies | 4 | The Track @ Centennial | Englewood, CO |
| 7/14 | South Florida Rotax Max Challenge | 7 | Homestead Karting | Homestead, FL |
| 7/16 | Tri-C Karters | 6 | CalSpeed Karting | Fontana, CA |
| 7/20 | MMX Rotax Max Challenge | 8 | Mooresville Motorplex | Mooresville, NC |
| 7/20 | North Texas Karters Rotax Max Challenge | 6 | North Texas Kartways | Denton, TX |
| 7/20 | Northeast Rotax Max Challenge | 6 | F1 Boston | Braintree, MA |
| 7/21 | Jet Karting Rotax Max Challenge | 7 | Michiana Raceway Park | South Bend, IN |
| 7/21 | MMX Rotax Max Challenge | 9 | Mooresville Motorplex | Mooresville, NC |
| 7/21 | Momentum Racing Championship Series | 5 | Palm Beach International Raceway | West Palm Beach, FL |
| 7/21 | Northeast Rotax Max Challenge | 7 | F1 Boston | Braintree, MA |
| 7/27 | Msquared Racing Rotax Max Challenge | 5 | Miller Motorsports Park | Tooele, UT |
| 7/27 | NOLA Sprint Kart Championship | 8 | NOLA Motorsports Park | New Orleans, LA |
| 7/28 | Msquared Racing Rotax Max Challenge | 6 | Miller Motorsports Park | Tooele, UT |
| 8/11 | Jet Karting Rotax Max Challenge | 8 | Michiana Raceway Park | South Bend, IN |
| 8/11 | Red Line Oil Karting Championship | 6 | Simraceway | Sonoma, CA |
| 8/11 | Rotax of the Rockies | 5 | The Track @ Centennial | Englewood, CO |
| 8/17 | Burger King Rotax Max Challenge | 7 | Oklahoma Motorsports Complex | |
| 8/17 | Rocky Mountain ProKart Challenge | 6 | The Track @ Centennial | Englewood, CO |
| 8/18 | Burger King Rotax Max Challenge | 8 | Oklahoma Motorsports Complex | |
| 8/18 | Momentum Racing Championship Series | 6 | Palm Beach International Raceway | West Palm Beach, FL |
| 8/18 | Pudget Sound Go Kart Association Club Series | 5 | Mountain High Raceway | Spanaway, WA |
| 8/18 | Rocky Mountain ProKart Challenge | 7 | The Track @ Centennial | Englewood, CO |
| 8/24 | NOLA Sprint Kart Championship | 9 | NOLA Motorsports Park | New Orleans, LA |
| 8/24 | North Texas Karters Rotax Max Challenge | 7 | North Texas Kartways | Denton, TX |
| 8/24 | PowerAde Karting Championship | 6 | Carolina Motorsports Park | Kershaw, SC |
| 8/25 | Compressed Air Equipment F1 Karting Championship | 7 | F1 New Jersey | Millville, NJ |
| 8/25 | Dallas Karting Complex | 7 | Dallas Karting Complex | Caddo Mills, TX |
| 8/25 | Jet Karting Rotax Max Challenge | 9 | Michiana Raceway Park | South Bend, IN |
| 8/25 | MMX Rotax Max Challenge | 10 | Mooresville Motorplex | Mooresville, NC |
| 8/25 | Msquared Racing Rotax Max Challenge | 7 | Miller Motorsports Park | Tooele, UT |
| 8/26 | Msquared Racing Rotax Max Challenge | 8 | Miller Motorsports Park | Tooele, UT |
| 8/31 | Northeast Rotax Max Challenge | 8 | New Hamspshire Motor Speedway | Louden, NH |
| 9/1 | Red Line Oil Karting Championship | 7 | Simraceway | Sonoma, CA |
| 9/7 | NOLA Sprint Kart Championship | 10 | NOLA Motorsports Park | New Orleans, LA |
| 9/7 | Northeast Rotax Max Challenge | 9 | Oakland Valley Race Park | Cuddebackville, NY |
| 9/8 | Momentum Racing Championship Series | 7 | Palm Beach International Raceway | West Palm Beach, FL |
| 9/8 | Northeast Rotax Max Challenge | 10 | Oakland Valley Race Park | Cuddebackville, NY |
| 9/8 | Portland Karting Association Club Series | 3 | PKA Track | McMinnville, OR |
| 9/8 | Rotax of the Rockies | 6 | The Track @ Centennial | Englewood, CO |
| 9/9 | MMX Rotax Max Challenge | 14 | Mooresville Motorplex | Mooresville, NC |
| 9/15 | Dallas Karting Complex | 8 | Dallas Karting Complex | Caddo Mills, TX |
| 9/15 | Jet Karting Rotax Max Challenge | 10 | Michiana Raceway Park | South Bend, IN |
| 9/21 | MMX Rotax Max Challenge | 11 | Mooresville Motorplex | Mooresville, NC |
| 9/21 | North Texas Karters Rotax Max Challenge | 8 | North Texas Kartways | Denton, TX |
| 9/21 | Tri-C Karters | 7 | CalSpeed Karting | Fontana, CA |
| 9/21 | Rotax Can-Am ProKart Challenge | 7 | South Oregon Karters | Medford, OR |
| 9/22 | Compressed Air Equipment F1 Karting Championship | 8 | F1 New Jersey | Millville, NJ |
| 9/22 | MMX Rotax Max Challenge | 12 | Mooresville Motorplex | Mooresville, NC |
| 9/22 | Red Line Oil Karting Championship | 8 | Simraceway | Sonoma, CA |
| 9/22 | Rotax Can-Am ProKart Challenge | 8 | South Oregon Karters | Medford, OR |
| 9/28 | Portland Karting Association Club Series | 4 | PKA Track | McMinnville, OR |
| 9/28 | PowerAde Karting Championship | 7 | Carolina Motorsports Park | Kershaw, SC |
| 9/29 | Dallas Karting Complex | 9 | Dallas Karting Complex | Caddo Mills, TX |
| 9/29 | Pudget Sound Go Kart Association Club Series | 6 | Mountain High Raceway | Spanaway, WA |
| 10/5 | Burger King Rotax Max Challenge | 9 | NOLA Motorsports Park | New Orleans, LA |
| 10/6 | Burger King Rotax Max Challenge | 10 | NOLA Motorsports Park | New Orleans, LA |
| 10/6 | Jet Karting Rotax Max Challenge | 11 | Michiana Raceway Park | South Bend, IN |
| 10/12 | Compressed Air Equipment F1 Karting Championship | 9 | F1 New Jersey | Millville, NJ |
| 10/12 | NOLA Sprint Kart Championship | 11 | NOLA Motorsports Park | New Orleans, LA |
| 10/12 | Northeast Rotax Max Challenge | 11 | F1 New Jersey | Millville, NJ |
| 10/12 | Tri-C Karters | 8 | CalSpeed Karting | Fontana, CA |
| 10/13 | MMX Rotax Max Challenge | 13 | Mooresville Motorplex | Mooresville, NC |
| 10/13 | Northeast Rotax Max Challenge | 12 | F1 New Jersey | Millville, NJ |
| 10/13 | Pudget Sound Go Kart Association Club Series | 7 | Mountain High Raceway | Spanaway, WA |
| 10/13 | Red Line Oil Karting Championship | 9 | Simraceway | Sonoma, CA |
| 10/19 | North Texas Karters Rotax Max Challenge | 9 | North Texas Kartways | Denton, TX |
| 10/19 | PowerAde Karting Championship | 8 | Carolina Motorsports Park | Kershaw, SC |
| 10/27 | Compressed Air Equipment F1 Karting Championship | 10 | F1 New Jersey | Millville, NJ |
| 10/27 | Momentum Racing Championship Series | 8 | Palm Beach International Raceway | West Palm Beach, FL |
| 11/2 | NOLA Sprint Kart Championship | 12 | NOLA Motorsports Park | New Orleans, LA |
| 11/3 | Dallas Karting Complex | 10 | Dallas Karting Complex | Caddo Mills, TX |
| 11/3 | Red Line Oil Karting Championship | 10 | Simraceway | Sonoma, CA |
| 11/9 | Tri-C Karters | 9 | CalSpeed Karting | Fontana, CA |
| 11/16 | PowerAde Karting Championship | 9 | Carolina Motorsports Park | Kershaw, SC |
| 11/17 | Compressed Air Equipment F1 Karting Championship | 11 | F1 New Jersey | Millville, NJ |
| 12/7 | PowerAde Karting Championship | 10 | Carolina Motorsports Park | Kershaw, SC |
| 12/8 | Dallas Karting Complex | 11 | Dallas Karting Complex | Caddo Mills, TX |
| 12/15 | Momentum Racing Championship Series | 9 | Palm Beach International Raceway | West Palm Beach, FL |