Team News: Phil Giebler Racing – SKUSA Pro Tour SpringNationals Report
Phil Giebler Racing's Williams wins in S5, May 3rd in TaG Senior, Grey 3rd in TaG Junior in SKUSA Pro Tour SpringNationals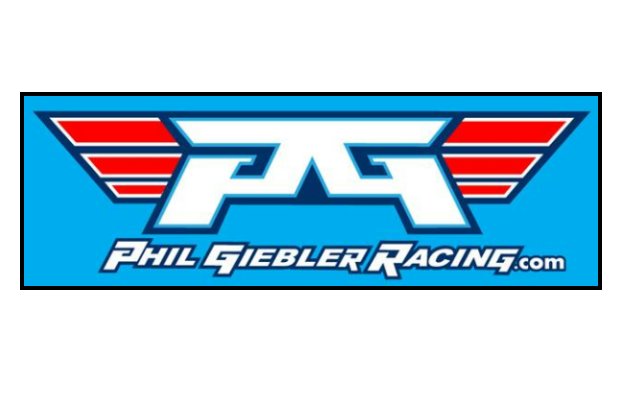 Phil Giebler Racing's Carter Williams drove to victory and finished second in S5 Junior Stock Moto, Jonathan May finished third and fourth in TaG Senior, Noah Grey finished third and ninth in TaG Junior and Trenton Sparks was fourth and fifth in TaG Cadet in the Superkarts! USA Pro Tour SpringNationals at the Musselman Honda Circuit on April 13-14.
PGR's 12 drivers combined for nine top-fives and seven more top-10s in the opening two rounds of SKUSA's Pro Tour.
"We had a very strong overall performance in a national event," PGR owner Phil Giebler said. "Carter Williams continued his outstanding season in S5 and also was fifth and sixth in TaG Junior. Jonathan May had his best performance of the season with back-to-back top fives. Noah Grey has been fast all year and he finally had a clean run and brought it home a well-deserved third on Saturday (April 13).
"Trenton Sparks also had back-to-back top fives. He's shown great promise and is developing into a national-level contender quickly. Austin Dement drove from midpack starting position on Saturday in a TaG Senior feature with 33 starters and finished fifth and went from last starting position to 12th in the Sunday. It was impressive.
"We had our share of bad luck and Connor Wagner had most of it. He had to retire with right-front tire punctures in both features in S2 Semi-Pro Stock Moto."
Williams of Clovis, Calif., was the fastest qualifier and won both heats and the main event in S5 on Saturday. It was his first Pro Tour feature win.
"Carter had great pace all day," Giebler said. "He got out to an early lead in the main and paced the competition."
Williams also was the fastest qualifier Sunday in S5. He was first and second in the heats.
"Carter slipped back to third on the second lap and that allowed the leader to open up a gap that he couldn't overcome," Giebler said. "But he matched points with the winner and that puts him in the S5 national championship lead going into the SummerNationals."
Phil Giebler Racing feature results at SuperKarts! USA Pro Tour SpringNationals at Musselman Honda Circuit, Tucson, Ariz., April 13-14.
April 13: S5 shifter: 1. Carter Williams, Clovis, Calif.; TaG Junior—3. Noah Grey, Dana Point, Calif., 5. Williams, 8. Jake Preston, Renton, Wash.; TaG Senior—4. Jonathan May, San Marcos, Calif., 5. Austin Dement, Reno, Nev., 9. Mason Daughters, Polo, Mo., 11. Dakota Dickerson, San Diego, 24. Dallas Hollins, Fontana, Calif.; TaG Cadet—4.. Trenton Sparks, Bakersfield, Calif.; TaG Master–8. Vatche Tatikian, Altadena, Calif., 23. Ethan Wilson, Campbell, Calif.; S2 shifter—25. Connor Wagner, Dallas.
April 14: S5 shifter—2. Williams; TaG Senior: 3. May, 12. Dement, 22. Hollins, 26. Daughters, 27. Dickerson; TaG Cadet—5. Sparks; TaG Junior—6. Williams, 9. Grey, 22. Preston; TaG Master—9. Wilson, 16. Tatikian; S2 shifter—29. Connor Wagner.
Owned by the 2007 Indy 500 Rookie of the Year, Phil Giebler Racing is based in Anaheim, Calif., and competes nationally at the highest level of karting in the United States. Giebler is a resident of Huntington Beach, Calif. The team uses Fernando Alonso and Tony Karts. For more information, go to http://www.philgieblerracing.com