Series News: RaceComplex Up Next for Florida Karting Championship Series
Round three set for this coming weekend in Fort Myers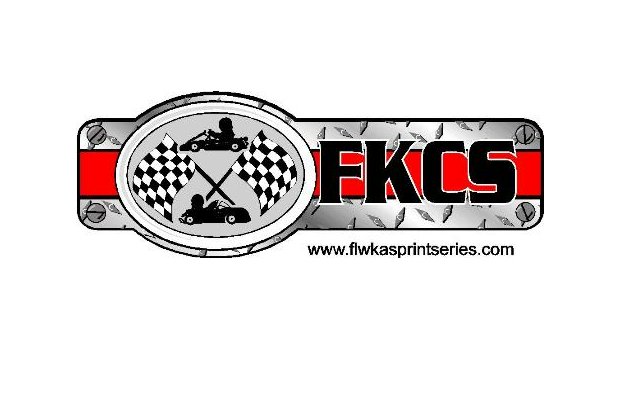 As the Florida Karting Championship Series (FKCS) reaches the middle of its six-race schedule, championship points battles begin to take shape as participants head to the RaceComplex facility in Fort Myers, Florida. With the series seeing growth from previous years and a host of drivers from out of state making an appearance in the program, wheel-to-wheel action has been second to none.
"We have had a lot of drivers, new and existing, compete in the first two rounds of the series," explained FKCS President Eddie Gennaro. "If you look at the results, you will see some of the biggest names in karting from the Florida area. You will also see the names of drivers that have won national events across the country and several that have competed internationally. We are happy to have them in our program and providing some fierce competition for our regional racers."
With high winds affecting Sunday during round one in Orlando and a serious thunder storm affecting Saturday of round two in Homestead, series officials are hoping for a sunny and a nice weekend in South Florida. Known as Southwest Florida's premiere karting track, FKCS participants and board members are hoping for that premiere Florida weather at RaceComplex.
Moving to round three, the Florida Karting Championship Series has a few announcements for their members and participants:
• Registration for round three closes Tuesday, April 30th at midnight. Be sure to register on time to avoid a late registration fee. Online registration is available here: FKCS Registration
• Just as in round two, safety/pre-tech will be open at several times throughout the race weekend. Each race day morning (Saturday and Sunday), pre-race technical inspection will be open from 7:30-9:00am. Technical inspection will also open late on Friday afternoon to relieve the race day morning rush and will be open from 2:00-5:00pm. Participants are urged to complete pre-tech as soon as possible.
• The 2013 Florida Karting Championship Series point standings have now been updated and are available online at 2013 FKCS Point Standings.
• The Florida Karting Championship Series round three schedule is now posted online and available at Round #3 Schedule – RaceComplex
• The RaceComplex facility is located at:
Race Complex
Lee Civic Center
11831 Bayshore Road
Ft. Myers, FL 33917
Website – racecomplex.com
• Participants looking to stay onsite in the RV Parking section need to contact Civic Center Grounds to book their spot by 4:00pm on May 3rd. Please contact them by phone at 239.543.8368.
• The Florida Karting Championship Series has set up a pair of host hotels for the upcoming rounds. To receive a discounted room rate, please use booking code 'FKCS' or 'Florida Karting Championship Series' when making your reservation.
• Hyatt Place Fort Myers @ The Forum
2600 Champion Ring Rd
Fort Myers, FL 33905
T 239-418-1844
F 239-418-1845
• Holiday Inn Express
3427 Forum Blvd
Fort Myers, FL 33905
T 239-936-0410
• Comfort Inn
4171 Boatway Rd
Fort Myers, FL
T 239-694-9200
2013 Florida Karting Championship Series Schedule:
Race 3: May 3-5 – Race Complex – Ft. Myers, Florida
Race 4: June 14-16 – Monticello – Monticello, Florida
Race 5: July 5-7 – Ocala Gran Prix – Ocala, Florida
Race 6: August 23-25 – 103rd Street Sports Complex – Jacksonville, Florida
Please remember that all news and information regarding the Florida Karting Championship Series can be found online at http://www.FLWKASprintSeries.com . Series officials would advise all teams, drivers and family to check the website often for updates and information regarding the series.