Series News: LAKC Boosts Its Team Series Championship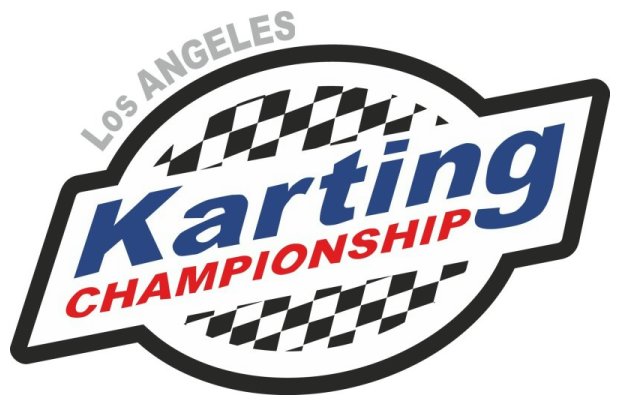 Striving to be the racing organization of choice, the Los Angeles Karting Championship (LAKC) Pioneered and Launched its 'Team Series Championship' Last Year with Mild but satisfactory results. This year – LAKC is giving its program a boost by providing a $3,000 Plus payout, and the karting community has immediately reacted to it.
It is reportedly that LAKC was reasonably satisfied with the Team Series Championship during its inaugural season last year, which consisted of 5 teams, and had 2Wild Karting clinch the championship title. And in order to induce other kart shops, engine suppliers and/or racing teams to join the series, LAKC announced changes to enhance the program earlier this year – as highlighted below:
– $3,000 plus Payout with $1,500 to 1st Place; $1,000 to 2nd Place; and $500 to 3rd Place.
– Allowing all LAKC Sponsors to compete at no additional cost.
– Allowing all LAKC Members to field a team at a cost of $400.
– Allowing a team to make up 2-driver changes prior to Round 5
Immediately following this announcement and with some marketing efforts placed by LAKC, the demand for the Team Series Championship skyrocketed – thus far, a total of 14 teams have signed up.
The Pioneers – Five Teams
2Wild Karting, HYPER Racing Engines, Acceleration Karting, Pitts Performance AKA (DR Racing Kart USA) and PSL SoCal make up the original 5 teams that participated in the Team Series Championship during its inaugural season last year – they are all returning in 2013. 2Wild Karting is the defending champion; hence, it is a favorite title contender – particularly with both Billy and Willy Musgrave on the team. However, HYPER may spoil 2Wild plans to become a back-to-back champion. HYPER has signed up Paul Bonilla as Spec PRD Senior and Spec PRD Grand Masters – a strategic decision that may pay well at the end.
The Rookies – Seven Teams
Joining the Team Series Championship for the very first time – see cut MACK Motorsports, Empire Karts, PURE Karting, Baldozier Racing, MRC and Phil Giebler Racing. In this group, no specific team stands out with a superior competitive edge as all teams appear well balanced, equally capable of fighting for the championship title. Unconfirmed reports suggest that MACK may be set to field a second team – perhaps a strategic move similar to FLEMING as noted below.
The Ambitious – Four Teams
Also a 'rookie', FLEMING Racing Engines is certainly the most ambitious of all teams. It is reported that Doug Fleming – Head of FLEMING Racing Engines – performed detail analysis of the rules before strategically entering the program with 3 teams – referred as 'Young Guns', 'Younger Guns' and 'Youngest Guns'. It will be interesting to see how Fleming might take advantage of his massive pool of drivers to potentially make changes prior to Round 5, as allowed by the LAKC rules.
For more information regarding the Team Series Championship at LAKC, visit http://www.lakc.org
LAKC (Team Series): 2WILD KARTING LEADS THE WAY AS ROUND 2 APPROACHES
IN A CHAMPIONSHIP SERIES MADE UP BY 14 TEAMS | 2WILD KARTING, HYPER RACING ENGINES, FLEMING RACING ENGINES, DR RACING AND MACK MOTORSPORTS HAVE EMERGED AS FRONT RUNNERS | WITH 2WILD KARTING LEADING THE WAY.
2Wild Karting has made its first move to defend its title by concluding Round 1 of LAKC on top of the championship standing with a total of 633 points. The only team to have 3 drivers reach the 200 pt range, the Laguna Hills based team is certainly a favorite title contender as both Billy and Willy Musgrave are expected to attain maximum points at all championship rounds this year. Speaking exclusively with KartPaparazzi, Ryon Beachner – Team Principal of 2Wild Karting – stated:
"We have no reason to be dissatisfied with the performance of our drivers, and we are looking forward to the upcoming round to hopefully repeat this success. Obviously we look to improve in Round 2 on our performance in the PRD Senior Category, however, I am more than confident in the abilities of my drivers. I know that if it were not for an unfortunate miss step in qualifying, and a flat tire in the final, we could have easily been amongst top five."
Beachner may be confident heading into Round 2; however, it certainly won't be easy for 2Wild Karting as HYPER Racing Engines is set to challenge the Orange County OTK TonyKart Shop. HYPER attained a total of 622 points, including 219 points in Spec PRD Senior and 215 in Spec PRD Grand Masters – both by the superstar Paul Bonilla. Speculations are that Bonilla is HYPER strategic move to offset the Musgraves from 2Wild Karting.
With 3 teams in the Team Championship Series, Doug Fleming has at least one of them recognized as a front runner – Ryan Schartau, Johnny Dressler, Joseph Daniele and Justin Hodge attained a total of 615 for FLEMING Racing Engines. FLEMING is in position to move up the chart, if they are able to find one more driver to reach the 200 pt range as both Schartau and Daniele are expected to do so this weekend at Round 2.
DR Racing and MACK Motorsports are having a close battle for 4th Place and 5th Place, respectively. Both DR Racing (603 points) and MACK Motorsports (600 points) had only one pilot reach the 200 point range – and they had to Round 2 with the pressure to do so. Farhan is expected to lead DR Racing efforts at Round 2 and Lloyd Mack Jr is expected to do the same for MACK Motorsports.
Round 2 of LAKC is scheduled to occur this coming Sunday at CalSpeed Kart Track in Fontana (CA). For more information, visit http://www.lakc.org