Briggs & Stratton Becomes Title Sponsor WKA Dirt Summer Nationals
$5,000-To-Win Pro Animal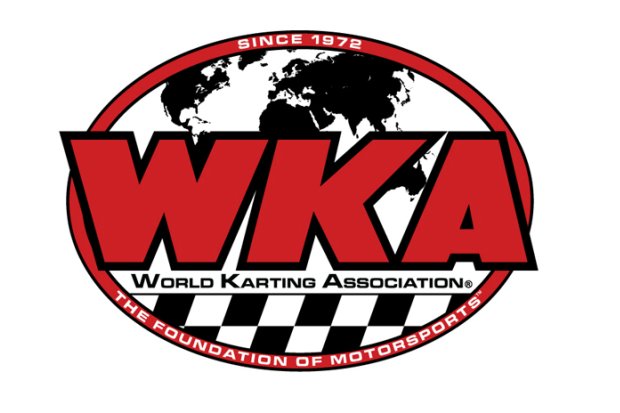 This July will mark the first World Karting Association-promoted Speedway Dirt national event at a track other than Daytona International Speedway since summer 2011.
The event will take place July 19-21 at Wheel Crazy Kartway in Johnsonville, S.C., a pristine dirt track owned by Michael Stone and located about an hour west of Myrtle Beach.
The Dirt Summer Nationals now boasts a title sponsor as Briggs & Stratton Racing has joined forces with WKA to ensure this summer's event continues WKA's resurgence in the dirt karting world after a successful Dirt World Championships this past December at Daytona.
The Briggs & Stratton Racing Dirt Summer Nationals will include two full days of racing (Saturday and Sunday, July 20-21) and will be headlined by a big $5,000-To-Win Pro Animal class for senior flat-kart racers.
Another class of great focus at the Briggs & Stratton Racing Dirt Nationals will be the Shane Byers Memorial Pro Gold Animal show.
Pro Gold, named in honor of Byers, a former Johnsonville, S.C., WKA Speedway Dirt racer who lost his life in a four-wheeler accident just weeks after competing in the gold-plate Junior divisions at the 2009 Daytona Dirt World Championships, will pay a minimum $1,000 to win for the 12- to 15-year-old racers and will offer additional To Be Announced bonuses and incentives.
In addition to Pro Animal and Pro Gold, other money classes will be Pro Champ (Animal), Pro Super Heavy (Animal/Clone combined), Pro Clone, Pro Junior 2 (Animal/Flathead) and Pro Junior 1 (Animal).
The class format offers an opportunity for every age category to race for money, while all age categories will have multiple traditional WKA "trophy" classes to run.
Speaking of trophy classes, Briggs & Stratton has posted an added perk for these divisions. In addition to awards, every Briggs trophy class will award one racer a case of Briggs & Stratton 4T Synthetic Racing Oil, valued at $200 retail.
A case of oil will be awarded to the winner in certain trophy classes, while other classes will award a case through special promotions, such as the Pole winner or Hard Charger (driver to advance the most positions in the main event).
Further announcements on the Briggs & Stratton Racing Dirt Summer Nationals will be released in the coming weeks and months.
The entry form will be available in early May.
WKA has released a class structure. Go to http://worldkarting.com/downloads/2013_misc/2013%20Wheel%20Crazy%20Classes.pdf to view the class structure and baseline for the weekend schedule.