WKA Manufacturers Cup Round Two at CMP One Week Away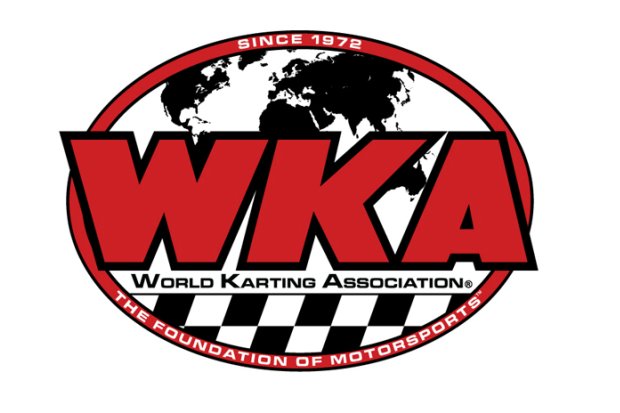 One week from now teams from across the country will be nestled in their pit spots at Carolina Motorsports Park in Kershaw, S.C., where round two of the 2013 WKA Mazda / Bridgestone Manufacturers Cup Series will take center stage in the world of national 2-cycle sprint racing.
Twenty-two classes will be on the docket at Kershaw, including a new Sunday class for Komet Sportsman. Junior Sportsman racers will now have six classes from which to choose with a division each day for Yamaha, Komet and Cadet.
Birel racer David Malukas, GT7 Motorsports Tony Kart shoe Anthony Gangi Jr., fresh off a Florida Winter Tour TaG Cadet championship, Top Kart's Zach Holden and Franklin Motorsports Merlin pilot Brandon Lemke are among the favorites heading into Kershaw. Malukas and Gangi each won two Sportsman finals at the Daytona Margay Sprint Championships season opener in December while Lemke was victorious in Yamaha Sportsman 1.
Some of the most cutthroat action will come in the 12- to 15-year-old Junior category, which offers a Yamaha and Komet division each day. Top Kart pilot Ryan Raffa and Haase racers Austin McCusker and Brandon Jarsocrak will lead the way in the Junior. McCusker swept the Komet Junior mains at the Daytona while Raffa and Jarsocrak split the Yamaha Junior finals.
Senior competition offers a wide range of classes including Yamaha, Komet and four TaG divisions.
An interesting battle to watch throughout 2013 is the Komet PRO class, which will award the champion $2,000 and a new KPV engine kit. Nick Neri (Tony Kart) and Patrick Olsen (Top Kart) split the classes in Daytona with Jonathan Kotyk (Tony Kart) coming home third both days. Neri isn't expected to be in attendance at Kershaw, which could open it up to Olsen and Kotyk. Joel Jens, if he runs the class and Darin Marcus are other drivers to keep an eye on.
Olsen and Dakota Pesek (Arrow) each won a Yamaha Senior main at Daytona with the new SR-Y pipe. Olsen, Pesek and a host of others are expected to vie for the top prizes at the CMP Sprint Track.
The TaG Senior and Parilla Senior classes appear to be wide open. Jamie McMurray, Mason Chelootz, Nick Neri and Mike Giessen all scored wins at Daytona. McMurray will be racing NASCAR Sprint Cup at Martinsville, while Neri hasn't attended Kershaw in recent seasons. Giessen and Chelootz are both pre-entered, and don't count out Daytona top finishers Mark Boos, Jacob Donald, Jacob Knueven and Tommy Andersen, who are all pre-entered for round two.
Brian McHattie swept TaG Masters at Daytona but is not pre-entered for Kershaw. If McHattie doesn't show 2012 TaG Masters national champ Scott Ferris would be considered the favorite.
And the youngsters in Yamaha Rookie Sportsman are primed to put on another good show in the Palmetto State. Over 20 drivers have pre-entered for the class, which continues to grow in its third season on the WKA Man Cup circuit. Florida's Jeremy Fairbairn won both Rookie mains at Daytona, triumphing over Mark J. Finies and Dino Lambros. Other racers to watch in this class are Tyler Ferris, Carter Cass, Parker Abed, Brian Tremper Jr. and Gage Rodgers, who all scored top-five results at the World Center of Racing in December.
Pre-registration is closed for next weekend's event. Competitors will be able to enter at the track beginning Thursday afternoon. Pit pass sales open at 8 a.m. Thursday and sponsors will begin parking at 9.
Many competitors are already in South Carolina practicing for the Zoom Zoom Nationals. Sunday is the last day drivers are allowed on track. No testing is allowed Monday through Thursday per WKA rules.
Go to http://www.worldkarting.com/downloads/eb-2013/kershaw_mc.pdf for the Zoom Zoom Nationals entry form.