Series News: RACERSITES Cup – Round 3 Report
Scott Speed Two for Three en Route to RACERSITES Cup Title at MMX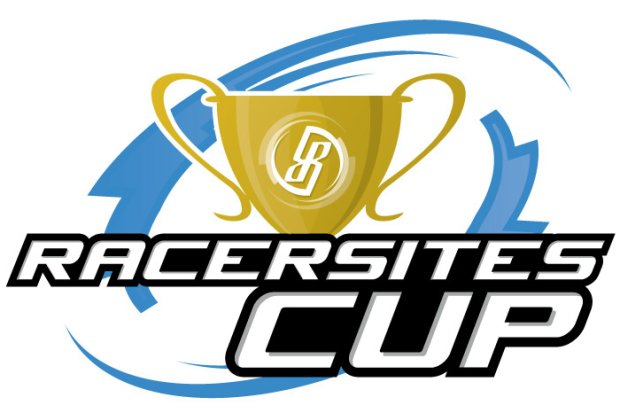 Scott Speed, Chuck Gafrarar, Brad Lloyd and Mark Nahrstedt all took home victories in Round Three of the RACERSITES Cup five-week series at Mooresville Motorplex (MMX) Wednesday night. Kid's Night with celebrity appearances by Charlotte Motor Speedway's mascot, Lug Nut, and Chubby from the Charlotte Checkers may have stolen the show off the track, but the racing action in all four divisions in Round Three of the RACERSITES Cup didn't disappoint either.
In the 25-lap final event in the TaG Senior division, it was Speed who prevailed with the victory; his second victory in three RACERSITES Cup series races. After an unlucky mechanical failure in Round Two, Speed was back to regain his top spot on the podium he earned in Round One. He powered out front of the 19-kart field early on in the race, leaving the battles for position to unravel behind him. By halfway, the top-six drivers of Gary Carlton, Brandon Jones, Ryan Briscoe, Brad Sweet, Nelson Piquet Jr. and Jason Bowles were all neck-to-neck.
Jones made a power move past Carlton to take over the second position and Briscoe, Piquet and Sweet followed with only eight laps left. Speed was able to walk away with a 3.891 second margin of victory over the field, while Jones followed in second and Piquet overtook Briscoe to finish in third position. Last week's winner, Jason Bowles, made his way as high as fourth position, but finished the night in eighth place behind Colin Braun.
Gafrarar secured the win in the TaG Masters division 20-lap final event. After setting quick time with a 49.318 second lap, Gafrarar was able to get out front and stay out front nearly untouched for most of the race. Max Papis who started last on the field after his qualifying lap was disallowed, was the only driver who was able to challenge Gafrarar for the top spot.
By the halfway point, the battle for third had heated up between Randy Sampson, Papis and Justin Halliday as they swapped position in nearly every corner. However, on lap 17, Sampson and Papis locked wheels, allowing Peter Michel and Halliday to sail past them both. Gafrarar went on to cross the line in first with Michel and Halliday finishing in second and third, respectively.
It proved to be another exciting night of racing in the 20-lap Rental League Light division once again, but with Brad Lloyd scoring the victory this time. Lloyd and Round One winner, Drew Herring, had a tough battle for the lead going for the first half of the race, while Bubba Wallace hung back in third waiting for the moment to make his move. Predictably, Lloyd and Herring made contact in the hairpin corner, allowing Wallace to take the lead. Herring fell back to finish in third position, while Wallace was eventually overtaken and shuffled back to finish in sixth position. Lloyd secured the win and Ross Chastain muscled his way to the runner-up position.
Nahrstedt backed up his Round Two win with yet another victory in the Rental Kart League Heavy division. Although, Nahrstedt strolled away with a lengthy lead on the field, the battles for position behind him were some of the toughest of the night, including a five-kart battle for second at one point in the race. It was smooth sailing to the win for Nahrstedt, followed by Round One winner, Johan Schwartz, in second and Jabo in third.
RACERSITES Cup podium regular in both the TaG Masters and TaG Senior divisions, Denny Hamlin, was missed during Round Three tonight. Hamlin suffered a back injury during last Sunday's NASCAR race at Auto Club Speedway. On behalf of Mooresville Motorplex and RACERSITES, we certainly wish him a speedy recovery and hope to see him back karting at MMX soon!
The winner of the Kid's Night Power Wheel drag race down the front stretch was four-year-old Taylor Elenz in her Barbie Jeep Power Wheel. Huge thanks to all of our Power Wheel entries who came out for the event!
For a complete list of results from RACERSITES Cup Round Three, CLICK http://www.mooresvillemotorplex.com/results/ Championship points standings will be posted on Thursday afternoon.
RACERSITES Cup Round Four – The RACERSITES Cup will be back in action next Wednesday night, April 3 for Round Four of the five-week series. Special for Round Four will be a Powder Puff rental kart race for the ladies! The 8-lap race is open to all ladies for only 10 dollars to enter. The Powder Puff race will run during opening ceremonies at 7 p.m.
Each round of the RACERSITES Cup consists of two practice sessions, a qualifying session and feature racing under the lights for the TaG Senior, TaG Masters and the Rental Kart League divisions. A champion will be crowned after the completion of the five-week series on April 10. Gates open at 3 p.m. with feature racing set to begin at 7 p.m.
There is a $10 Facility Entrance Fee for all spectators and kids 10 and under are FREE. Individuals who have a MMX membership will not be charged a Facility Entrance Fee.
Be Part of the Action via Social Media – For all of the latest information during the week, follow #RACERSITESCup on Twitter. To join in on the conversation simply include #RACERSITESCup in your tweet. Also, you can follow RACERSITES and MMXKarting for exclusive, behind the scenes event photos on Instagram. Search for photos using #RACERSITESCup and for a chance to win weekly prizes, submit your own by tagging your image.