Three New Animal engines, $2,500-Plus Up for Grabs at South Bend WKA Gold Cup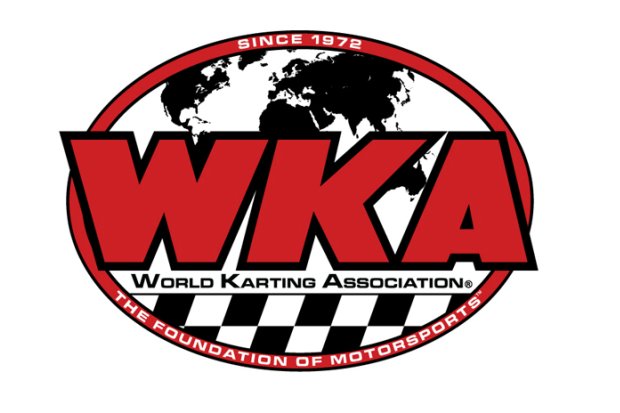 The upcoming Michigan Kart Supply RLV Gold Cup Nationals at JET Karting, formerly Michiana Raceway Park, in South Bend, Ind., will feature an all-new Friday evening racing format that is primed to be the best, most prestigious awards package at a single event in the Gold Cup's history.
After Friday practice, three Pro Gas Animal races will run, headlined by a big 20-lap Senior Animal Money Race supported by a $2,500 purse to Pro Gas entrants plus 75 percent payback of entry fees to methanol and Pro Gas racers.
Two 10-lap "Shootouts" will flank the Senior Animal Money Race. Sportsman Pro Gas Animal 10-lap Shootout and Junior Pro Gas Animal 10-lap Shootout will run off shortly following the conclusion of practice. The top-five finishers in each race will receive trophies and all participants will receive gift certificates redeemable at on-site part vendors.
But that's not all.
Briggs & Stratton Racing has posted a brand-new stock Animal engine to the winner of each race. The new engine will be on-site, available for pickup at the racetrack.
Friday evening's action will conclude with the best Gold Cup Money Race in its five-year history.
A cool $2,500 has been added to the purse for entrants running the Pro Gas Animal engine and WKA has developed a unique formula on payout.
For Pro Gas Senior Money Race entrants, the top-10 payout will be as follows:
1st – New Briggs Animal engine
2nd – $100
3rd – $200
4th – $300
5th – $400
6th – $500
7th – $400
8th – $300
9th – $200
10th – $100
Fast lap time of race – complete Pro Gas exhaust system
The out-of-the-box payout structure is designed to award each of the top-10 Pro Gas finishers, whether it's a new engine, $500 or $100.
A certain amount of strategy surely will come into play for many racers. With the top prize winning the new Animal, racers with an inside shot at the win will be gunning for the new Animal, however, racers aware their kart may not be capable or fast enough to run up front may look to hang around the fourth- through seventh-place range, where the payout is greatest.
If nothing else, the Money Race will be one of the most interesting events to watch in quite some time at a Gold Cup, and officials believe the format will add a great amount of excitement for racers, fans and team members.
Teams with the traditional methanol Animal-powered engines are encouraged to run this race. While the $2,500 goes to Pro Gas entrants, every entry will count toward the 75 percent purse payback. With the methanol engines quicker than Pro Gas, these drivers will have the advantage on winning the largest cuts of the 75 percent.
JET Karting Gold Cup Senior Money Race guidelines are as follows:
Age 15 and up
Methanol and Pro Gas engines allowed
Minimum weight (methanol and Pro Gas): 360 pounds
75% payback based on ALL entries
$2,500 ADDITIONAL PURSE for Pro Gas engine karts ONLY
Examples: First Pro Gas engine across line wins Briggs Animal engine, second Pro Gas engine across line gets 2nd-place money, etc. If methanol engine wins, he/she gets best cut of 75 percent payback. If methanol engine finishes fifth overall, he/she gets fifth-place cut of 75 percent payback.
Regular post-race technical inspection applies
Must enter a Saturday or Sunday points class in addition to Money Race. Cannot run Money Race and go home.
Pre-registration is now open for the Michigan Kart Supply Nationals. Click here to view and print the entry form.
Direct questions to Keith Shampine at WKA, 704-455-1606.
WKA sends condolences to Kugler family
WKA is mourning the loss of Mary Kugler, who passed away Monday after a brief illness. Mary was the widow of former WKA President and Founder George Kugler and stepmother of former WKA President Randy Kugler. Mary and George spent 11 years together before George's untimely passing in 1994.
Mary was very fond of her karting friends and cherished the memories and friendships she made at the racetrack.
Below is Mary's obituary. WKA sends its deepest thoughts and prayers to the Kugler family during this time.
Mary Maxine Kugler
(October 6, 1920 – March 25, 2013)
Mary Maxine Kugler, 92, of Dover, passed away on Monday, March 25, 2013 at Community Hospice House in New Philadelphia after a brief illness. Born October 6, 1920 in Dennison, she was a daughter of the late Joseph Daniel and Lila (McFeaters) West.
Mary was a longtime resident of Dennison until she moved to Gnadenhutten in 1983 and later to Dover in 1999. In 1954, Mary wed Robert "Red" Young and enjoyed twenty-eight years of marriage with him until his passing in 1982. She was also preceded in death by her husband, George W. Kugler in 1994, after spending eleven years of marriage with him. She was a devoted and loving wife, mother, grandmother and homemaker who had also worked at the Scio Pottery for many years. She was a former member of the Uhrichsville Lady Elks, the Twin City Business and Professional Women,The Twin City Senior Citizens and A.A.R.P.'s Twin City Chapter. Her greatest joy came from the time that she spent with her family, and she truly delighted in her children, grandchildren and great-grandchildren.
Mary will be deeply missed by her surviving family which includes a daughter, Rita (Jim) Dougan of New Philadelphia; a son, Ralph "Gary" Thompson of Uhrichsville; grandchildren, Melissa (companion, Kenny Shuman) Cox, Mary Ann (Aaron) Hall, Gary R. Thompson and Tanya Thompson; great-grandchildren, Christopher and Joshua Cox, Raegan and Xavier Hall, Brooklyen and Dakodah Thompson, and Breana Tompulis; stepchildren, Randy (Lisa) Kugler, Ed (Gloria) Kugler and Pat (Lee) Sherer; stepgrandchildren; Jason (Alisha), Geoffrey and Trevor Kugler, Cortney (Carlos) Vance, Whitney (David) Eliason, Keith Sherer and Kimberly George; a special friend, Pat Wiegand; and numerous nieces and nephews. The last of her family's generation, Mary was preceded in death by five siblings, Wilma J. Shaw, Neva Moore, and George, Kenneth and Willard Rex West, in addition to her parents and husbands.
Her son-in-law, Pastor Jim Dougan, will officiate her funeral service on Wednesday, March 27, at noon in the R.K. Lindsey Funeral Home in Dennison. Interment will follow in Uhrichsville's Union Cemetery. Family and friends are invited to call at the funeral home from 5:00 p.m. to 8:00 p.m. on Tuesday and from 11:00 a.m. to noon on Wednesday. Those wishing to honor Mary's memory are encouraged to do so to Community Hospice, 716 Commercial Ave. S.W., New Philadelphia, OH 44662.