Series News: Sumas International Motorsport Academy – Winter Series Round 2 Report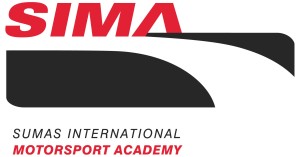 Last weekend at the Sumas International Motorsport Academy, there was yet another stellar Winter Series race. The second of the winter races, it was characterized by all the same qualities as the 1st round – Sun, unseasonably warm weather, record breaking turnout and fierce competition up and down the grid. In all, 80 drivers from all over the region competed in the race. SIMA would like to extend a warm thank you to our participants and to our sponsors – VP Fuel, MG Tires, the Seattle Mariners, Le Crocodile Restaurant in Vancouver, GMZ Wheels, Vancouver Canucks and Designs of All Kinds. The SIMA series is quickly becoming the strongest club-level series in the region, and we look forward to doing it all over again this weekend, (March 30th) for the final round of the Winter Series. The six-round Summer Series begins on May 4th. Don't forget, winners of the TaG Sr, TaG Masters, IAME Sr. and Shifter classes will be awarded fully-sponsored trips to the IAME International Final in France on October 19th.
The first class on the grid was TaG Sr, where a few surprise entrants spiced up competition and made for some interesting racing. After starting in the back in the pre-final, Remo Ruscitti and Scott Hargove clawed their way through the field to finish 1st and second, respectively. Ethan McDade finished 3rd.
IAME Sr. was the usual spectacle of nose-to-tail racing in both the pre-final and the final. Remo Ruscitti's driving was on form, as he pulled away from two-time national champion David Jurca to win the race. Michael Valiante finished 3rd. In the shifter class, it was this time Michael Valiante who came away with the win over Remo Ruscitti. Scott Hargrove finished the race in 3rd place.
In the TaG Masters class, there were a colossal 18 entrants. As one might imagine with that many karts on track, the racing was an interesting sight. Series first-timer Joey McGuire came away with the win over SIMA veteran Kurt Fisher. Having just recovered from serious illness, Ron Hyde battled his way into 3rd. The Junior and 4 cycle classes, though smaller than the rest, continue to enjoy growth. In 4 cycle, Keith Robinson, Joe Palmer and Claudio finished 1st, 2nd and 3rd respectively. In Junior, there were drivers with various restrictors, technically earning all 5 of them a place on their designated podiums. Nonetheless, we at SIMA look to these youngsters as the source of our promising future.
The next SIMA race and the last of the Winter Series, will be on March 30th. Registration is now open, so be sure to preregister and save $25 by going tohttp://www.motorsportreg.com . For more information, please visit http://www.simaracing.com