Series News: RACERSITES Cup Round Three Preview
Power Wheel Race, Mascot Appearances Highlight Kid's Night During RACERSITES Cup Round Three at Mooresville Motorplex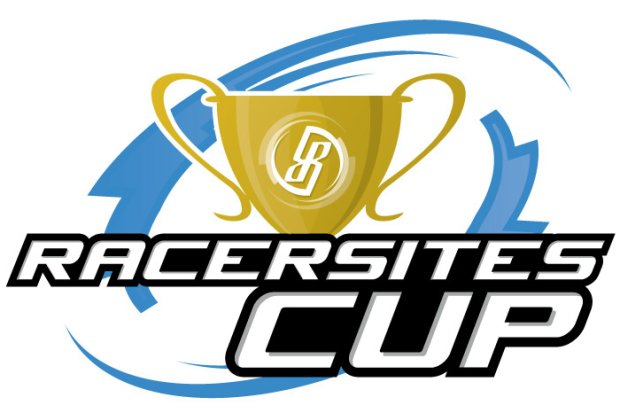 The NASCAR stars racing in Round Three of the RACERSITES Cup Wednesday night might have to compete hard to hold onto the spotlight. Round Three is Kid's Night at the races which will include a Power Wheel race and appearances by local mascots, including the World's Fastest Mascot, Charlotte Motor Speedway's Lug Nut.
RACERSITES Cup Kid's Night – Along with an action-packed event schedule of TaG Masters, TaG Senior and Rental Kart League racing, there will also be a Powel Wheel race for kids. The race will be a drag race down the front stretch and is open to any child who would like to enter. Kids must bring their own Power Wheel vehicle and enter either the 12 or 6-volt battery division. The Power Wheel race will run during opening ceremonies at 7 p.m. and there is no cost to enter the race.
Kid's Night will also feature appearances by local mascots, including Charlotte Motor Speedway's Lug Nut. Children will have the opportunity to color with the mascots and get their pictures taken from 5:30-7:30 p.m. As always, kids 10 and under receive FREE admission to the event.
RACERSITES Cup Round Three – The on-track activity promises to be just as intense this week as in Round Two where Jason Bowles stole the win as well as the points lead from Denny Hamlin in the TaG Masters division. Round Two's TaG Senior division was star-studded with drivers, Kasey Kahne, Ryan Briscoe and Justin Allgaier.
The Rental Kart League has sold out their 22-kart field for both the Light and Heavy divisions in the first two rounds of the RACERSITES Cup. Ryan Blaney, Ross Chastain, Ryan Truex, Kevin Swindell and Bubba Wallace have all tried their hands at racing in the Rental Kart League. Swindell was able to take home the win in Round Two.
Each Wednesday night segment of the RACERSITES Cup consists of two practice sessions, a qualifying session and feature racing under the lights for each class. A champion will be crowned after the completion of the five-week series on April 10. Gates open at 3 p.m. with feature racing set to begin at 7 p.m.
There is a $10 Facility Entrance Fee for all spectators. Individuals who have a MMX membership will not be charged a Facility Entrance Fee. Competitors will only be charged for their RACERSITES Cup event registration fee.
RACERSITES Contingency Award Program – In addition to the MMX prize structure, series title sponsor, RACERSITES, will grant weekly awards of $100 Mooresville Motorplex gift cards to qualified entrants and a grand prize of a FASTRAX website (valued at $2,500). To enter, competitors must sign up each week at the RACERSITES tent and display the official RACERSITES Cup contingency decal on their kart, below the number panel on the driver faring. Winners will be selected at random from those race participants that submitted their contact information that week. Everyone who enters will receive an official RACERSITES Cup T-shirt at the conclusion of the series. Congrats to Round Two winner, Jeff Wackerlin who walked away with a $100 MMX gift card.
Follow the Action from Home – Live Timing and Scoring for the TaG Masters and TaG Senior divisions on race day is available through the RACERSITES-powered system, LapTrax: CLICK HERE Live Timing and Scoring for the Rental Kart League on the day of the event is available on the MMX website: CLICK HERE.
For the most recent video clips, race results, live timing feeds and behind the scenes photos, visit the official event website for the RACERSITES Cup: CLICK HERE.
Immediately following the event, all results and points standings will be posted on MMX's website: CLICK HERE.
Be Part of the Action via Social Media – For live updates during the RACERSITES Cup, follow #RACERSITESCup on Twitter. To join in on the conversation simply include #RACERSITESCup in your tweet. Also, you can follow RACERSITES and MMXKarting for exclusive, behind the scenes event photos on Instagram. Search for photos using #RACERSITESCup and for a chance to win weekly prizes, submit your own by tagging your image.
About RACERSITES:
Founded in 1998, RACERSITES has developed partnerships in the motorsports world, enhancing their clients' connection to its fans and business partners through website development, enhancement of social media conversations and the deployment of unique interactive tools. RACERSITES boasts clients on the team, driver, track and sanctioning body level, including: Indianapolis Motor Speedway, SCCA, AMA Pro Racing, Penske Racing, Richard Childress Racing, Turner Scott Motorsports, Panther Racing, Kurt Busch, Clint Bowyer, Matt Kenseth and more. For more information, please visit http://www.RACERSITES.com
About Mooresville Motorplex:
Mooresville Motorplex (MMX) is a world class, state of the art, .7-mile kart track and racing facility. When it opened on October 8, 2012, MMX became the finest example of a multi-faceted, turn-key, karting center in North America. By integrating an on-site karts, parts and service retail center, as well as a diverse schedule accommodating seasoned karters, arrive-and-drive rental racing, corporate/group events and national touring series races, MMX is the premier source for all things karting at every level of the sport. Additionally, standard and luxury garages, and exclusive memberships, provide serious karters with everything they need to make the karting experience as easy and fun as possible while delivering a great value.