MAXSpeed Group Determines First Spots Available for Mini & Micro Invitational
Florida Winter Tour and Challenge of the Americas to Award First Micro & Mini Invitational Invitations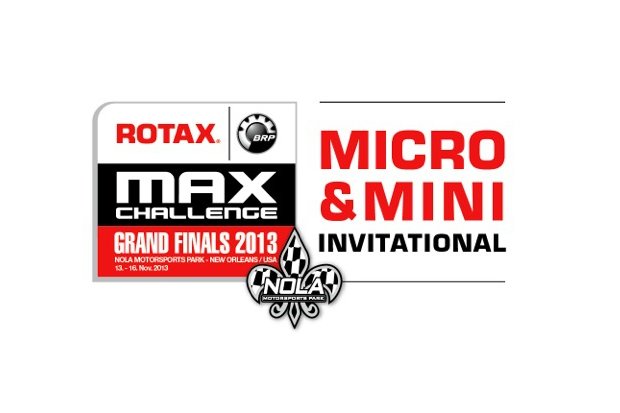 This November 13-16, the Micro MAX and Mini MAX categories will have their own championship event to be run alongside the Rotax MAX Challenge Grand Finals at the spectacular NOLAMotorsportsPark, just outside of New Orleans, LA. The announcement of this event created a lot of excitement within the Rotax community. It also created a lot of questions by those wanting to participate.
With only 34 spots available for each of the two classes, the main question people were asking was, "How do we get an invitation?"  The MAXSpeed Group, the US distributor of Rotax MAX engines and related products, is pleased to announce that a lot of progress is being made in the invitation process, and that we can now announce the first two available spots in each division. These spots will be awarded through the two international series, Formula Kart Production's Florida Winter Tour, and Andy Seesemann's Rotax Challenge of the America's.
Each of these two programs is allowed to determine their criteria for awarding the invitation. FKP President Bill Wright, the owner of the Florida Winter Tour, has decided to award the FWT invitations to the highest placing driver from the USA, Canada or Mexico in the Mico and Mini MAX final season point standings. As far as the Challenge of the Americas, Andy Seesemann has decided to have a shootout format at the championships final weekend in Fontana, CA. Thus, the CotA spots will go to the highest points earner from the seasons final weekend.
With 34 spots available, there are still 32 spots to be determined. Stay tuned to GoRotax.com for continuing updates on the Mico & Mini Invitational. For additional news and photos, be sure to "like" us on Facebook at facebook.com/GoRotax