Rotax Grand Finals Set for United States in 2013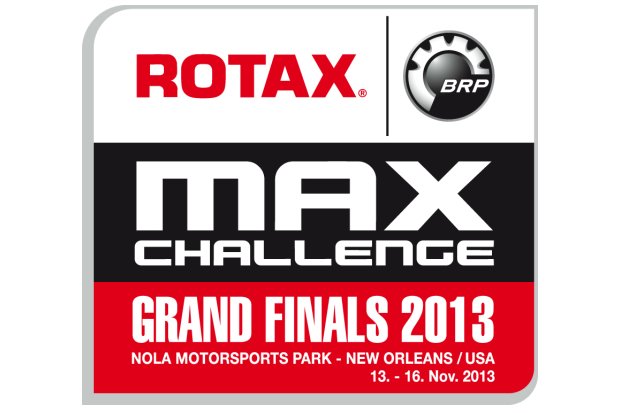 For the first time in its 14-year history, BRP's Rotax MAX Challenge Grand Finals (RMCGF) will take place on the United States mainland. From November 13 to 16, 2013, winners of the Rotax MAX Challenge series around the world will gather in New Orleans, Louisiana, U.S.A. at the NOLA Motorsports Park.
"New Orleans will host the biggest kart event ever in the history of the RMCGF. For the past 14 years, the number of participants has grown and so have the Rotax MAX Challenge Grand Finals. Close to 300 pilots from around the world will take part in this year's final," said François Tremblay, marketing director, Rotax Kart Engines, BRP.
The RMC is the biggest kart racing series worldwide. Racers starting as young as 8 years of age begin by competing in the Rotax 125 Micro MAX class. At 13, they move to the 125 MAX Junior class, and later into the 125 MAX DD2 or 125 MAX categories. Nowadays, there are about 15,000 kart racers who follow the rules of the RMC. In addition to the RMCGF, the Micro MAX and Mini MAX invitational race will also take place during the big event. Some 68 drivers between the ages of 8 and 13 (34 Mini MAX and 34 Micro MAX) will compete, all licensed by the World Karting Association (WKA) or its Canadian counterpart.
"This is the first time that we host an international kart racing series on U.S. mainland," added Helmut Voglsam, supervisor, Rotax Kart Engines. "We are confident that with the participation of NOLA Motorsports Park and our U.S. Rotax distributor, MAXSpeed Group, we will bring together an exciting RMCGF."
"Hosting the Grand Finals in New Orleans is a great opportunity to make the kart business grow in the United States. We look forward to welcoming people from around the world. The Rotax team has, over the years, built this event to be THE event of the karting world, and we are happy to be part of the organization team," said Richard Boisclair, president, MAXSpeed Group.