Team News: Team Koene USA Scores First Podiums in Only Third Weekend of Action
Two podiums in Vortex TaG Cadet at Florida Winter Tour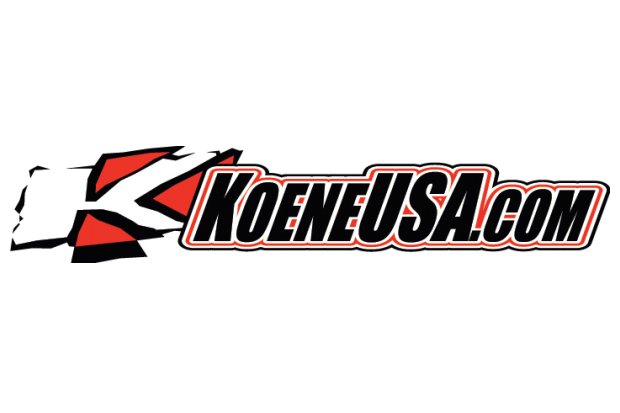 After launching one of the first Tony Kart online stores in the United States nearly two years ago, Koene USA launched a professional karting program and debuted back at the opening round of the 2013 Formula Kart Productions Florida Winter Tour (FWT). In only their third weekend on track, Michael d'Orlando was able to provide the team with their first podiums in their existence this past weekend at the Homestead Karting Complex during rounds three and four of the Formula Kart weekend.
Working with young up and coming drivers Michael and Nicholas d'Orlando in a program that was not supposed to get off the ground until April, Team Koene USA Team Principals Mike Maurini and Martijn Koene, as well as d'Orlando Racing employee Adam Johnson, would work hard to achieve success in only their third weekend working together. Nearly scoring the victory in Sunday's competition in January at the Palm Beach International Raceway, Michael d'Orlando would provide the team with their first podium result on Saturday with a third place effort while Sunday would see him up a step on the blocks to come home second.
Younger brother Nicholas would also have his best Florida Winter Tour outing improving on Saturday's twelfth place effort to cross the stripe sixth on Sunday.
"Team Koene USA was not suppose to begin until April at which point we wanted to have everything in place to break into the karting scene," explained Mike Maurini. "Due to circumstances beyond our control, we started earlier than expected and were quite nervous on what the outcome would be. Building and adding to the team is something that we are doing every week and by the time April comes, we hope to be where we would have liked to be to start."
With a brand new fully stocked Sprinter van of Tony Kart apparel and OTK products, MG, Bridgestone and Mojo Tires, as well as Alpinestars race gear, Vortex equipment and Rotax products, Koene USA has also placed their order for a brand new professional looking tent to house their new race team at each and every event.
Maurini added, "Not only are we going to continue to operate our online store at www.KoeneUSA.com, we will also have a trackside sales and support as well as a small but elite race team that is driven by results and the coaching of drivers as they look to make a career in motorsports."
Team Koene USA will enjoy very little time off as the crew will begin testing for the Florida Winter Tour Rotax round on Tuesday, February 19th with official event days taking place February 22-24.
Please follow Koene USA on Twitter (@KoeneUSA) and follow on Facebook (Koene USA) to stay up-to-date with real-time news from the company and the products that they support.
For more information on Koene USA and their online store, please visit www.KoeneUSA.com or contact company representatives at 317.270.8723 or via e-mail to Info@KoeneUSA.com