WKA Jacksonville Gold Cup Opener Primed to Be Big Show This March 8-10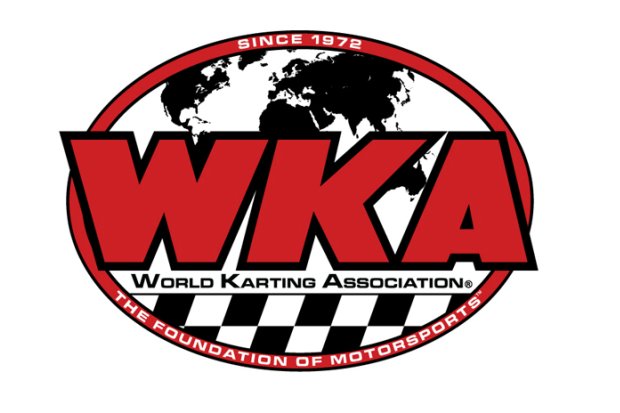 The next national event on the 2013 calendar is now less than one month away – the March 8-10 Coyote Motorsports Nationals at the 103rd Street Sports Complex in Jacksonville, Florida.
Jacksonville will be hosting the RLV Tuned Exhaust Products Gold Cup Series opener for the third consecutive year. The 103rd Street Sports Complex, owned by the city of Jacksonville and promoted by the North Florida Kart Club, is one of the most popular tracks WKA visits.
The challenging circuit features a 900-plus-feet back straightaway and a left-turn high-banked monza leading onto the back-stretch that normally brings out a handful of oval-track racers who try to get their LTO chassis working on the Jacksonville road course.
Coyote Motorsports Nationals action will kick off Friday with a full day of practice. After practice, a pair of races will run to close out the day. A new Sportsman Pro Gas Shootout event will run a 10-lap feature leading up to the popular Pro Animal Heavy money race. The Sportsman Pro Gas Shootout is only $25 to enter and entry fees go toward trophies and special product certificates that will be awarded to the top-five finishers in this inaugural race.
Friday night's Pro Animal Heavy money race will include the normal 75 percent payback on entry fees and new contingency just secured, a race-prepared Pro Gas engine will be awarded to any senior racer that can win the Pro money race utilizing Pro Gas engine.
Saturday and Sunday will feature a full slate of methanol Animal, Pro Gas Animal and Clone classes for all age groups. The new Pro Gas classes already have several entries and it appears the divisions are shaping up to be formidable fields in their first appearance at a Gold Cup national.
Jacksonville has been filled with Senior Clone racers over the last several years and the Clone classes are expected to be strong once again at this year's event.
If you have not already pre-entered for the event, now is the time to do so. Pre-registration is only open for a few more weeks.
Go to http://worldkarting.com/downloads/eb-2013/jacksonville.pdf to view and print the Coyote Motorsports Nationals entry blank.
Mail completed entry forms to WKA at 6051 Victory Lane; Concord, NC 28027; fax to 704-455-1609 or scan to enter@worldkarting.com
LO206 Medium local option added to Jacksonville Gold Cup
WKA and North Florida Kart Club officials confirmed today that a special LO206 Medium class will run at the Coyote Motorsports Nationals at the 103rd Street Sports Complex on Saturday, March 9 as a local-option class.
The LO206 division is a popular class at Jacksonville and officials are expecting a good field and strong competition for the national.
Minimum weight for the LO206 Medium class is 350 pounds. Tires and clutch are open; 2013 WKA chassis and engine rules apply. Cost is $65 to pre-enter.
The class will run Saturday, March 9. Awards will be given to the top-three finishers.
The class has been added to the Jacksonville entry blank. Go to http://worldkarting.com/downloads/eb-2013/jacksonville.pdf to view and print the entry blank.
2012 WKA National and Divisional Series championship questionnaires now online
The annual WKA Champions Edition magazine is going into production for this spring's release and we're asking 2012 National (Gold Cup, Man Cup, Road Race) and Divisional Series champions to complete the questionnaire on WorldKarting.com. Grand National winners at the 2012 Chapel Hill Speedway Pavement event in August 2012 also are welcomed to complete the forms.
All champions who complete forms will have their profile in this year's Champions Edition, currently one of only two magazine WKA prints on an annual basis.
Please email headshots to Keith Roberts at wkamag@worldkarting.com
To access the 2012 National Champion questionnaire page, go to http://www.worldkarting.com/index.php/downloads/national-champ-questionnaire
For the 2012 Divisional Champion questionnaire page, go to http://www.worldkarting.com/index.php/downloads/divisional-champ-questionnaire
Deadline for submission is March 22, 2013.
WKA is not mailing out hard copies of these questionnaires. We're asking all champions to use the online version of the questionnaires.
Direct questions to WKA at 704-455-1606.