WKA Speedway Pavement Set for Return in 2013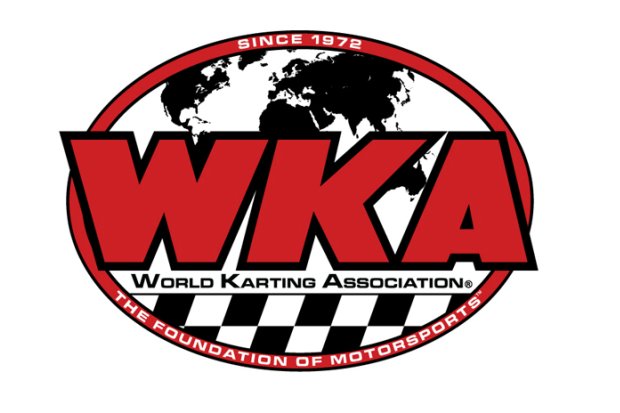 The WKA Speedway Pavement Series will be back in action this summer with two big events at Chapel Hill Raceway in Western New York and a third event at Rockingham Speedway in North Carolina on a yet-to-be-determined weekend.
The WKA Pavement Grand Nationals will run August 9-11 at Chapel Hill. The event will offer a full slate of flat-kart and champ-kart classes for all age groups, and it will feature an array of special programs, incentives, money races and awards in a major attempt to fill the pits at Chapel Hill and begin rebuilding the Pavement Series.
In addition to the Grand Nationals, WKA and new Chapel Hill owner Ronnie Flaim will promote a Speedway Pavement race the weekend of Saturday, July 13 at Chapel Hill to serve as a warm-up for the Grand Nationals. Details on this event are being worked out and will be announced in the coming weeks.
WKA officials have been working closely with Flaim, a longtime WKA racer who gained ownership of the popular facility from the Friel family, which built the facility in the early 1990s and have run it since. Flaim recently purchased the track and is eager to offer big races and regain the following the facility once enjoyed in the '90s and 2000s.
Another track owner WKA has been working closely with is Rockingham's Andy Hillenburg. WKA and Hillenburg have reached an agreement to run a Speedway Pavement national event at the "Little Rock," a Martinsville Speedway replica located behind the 1.5-mile Rockingham tri-oval.
Inside the half-mile Little Rock is a smooth, banked quarter-mile oval that has hosted one kart race several years ago. This track will be the site of a third 2013 WKA Speedway Pavement race after the Chapel Hill Grand Nationals.
The Rockingham date will be announced soon, and similar to the Chapel Grand Nationals, the event will boast a number of special incentives and programs in an effort to promote a big pavement-oval kart race in the Southeast.
WKA is working to rebuild the Pavement program. While the series has been quiet in recent years, WKA is committed pavement oval kart races and believes this form of karting is vital to the health and growth of our sport.
Direct Speedway Pavement questions to WKA's Keith Shampine at 704-455-1606.
Gold Cup banquet set for Friday night, March 8, at Astoria Hotel in Jacksonville
The 2012 WKA RLV Gold Cup Series banquet will take place at the Astoria Hotel in Jacksonville, Fla., on Friday night, March 8, in conjunction with the Coyote Motorsports Nationals at the 103rd Street Sports Complex.
The Astoria Hotel is located at 150 Park Avenue; Orange Park, FL 32073, about a 15-minute drive down I-295 from the racetrack.
The banquet will be slated to begin at 7 p.m., however, if racing runs later than expected Friday, WKA will push back the start time to accommodate families and racers.
A full dinner menu will be offered, including carved roast beef, roasted chicken, a full salad bar, side items and drinks.
Price will be $15 per person and $12 for children age seven and under. A ticket order form will be posted on WorldKarting.com early next week and announced via Pit Board.
Astoria Hotel room rates are very reasonable for the weekend, as well. If interested, go to http://astoria-hotel-orange-park.magnusonhotels.com/ to reserve a room.