Team News: Phil Giebler Racing Puts Four on Podium at SKUSA ProKart Challenge Buttonwillow Event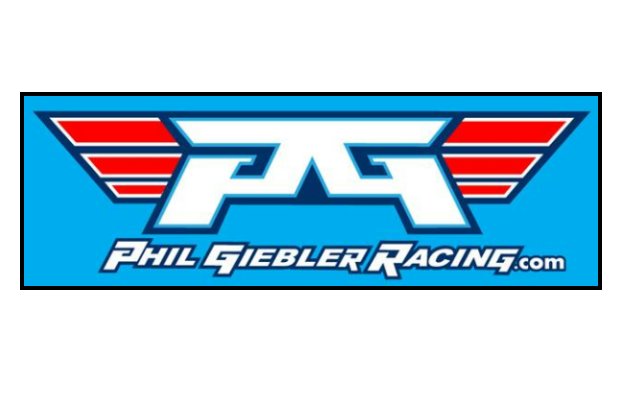 Phil Giebler Racing's Trenton Sparks, Carter Williams, Mason Daughters and Ethan Wilson finished on the podium in features in the opening round of the Superkarts! USACalifornia ProKart Challenge at Buttonwillow (Calif.) RacewayPark on Feb. 2.
Sparks of Bakersfield, Calif., was second in TaG Cadet and Williams of Clovis, Calif., was second in S5 Junior Stock Moto. Daughters of Polo, Mo. was third in TaG Senior and Wilson of Campbell, Calif., was third in TaG Master.
"Trenton and Carter had very solid performances, contended for victories, and got their seasons off to promising starts," Phil Giebler said. "Mason had a great run to third. He didn't get a lap in qualifying after knocking off the chain and a wreck at the beginning of the first heat and 10th in the second heat took away his chances of starting up front. He started 12th in the main and made a daring last-lap pass two corners from the finish to get to third.
"Ethan started seventh. He's a skilled, veteran driver and it showed in climbing up to third from seventh on the grid."
Williams also was fourth in TaG Junior. He started fifth and led laps five through 19 before carburetor problems on the 20th and final lap dropped him back to fourth.
"Carter had a tremendous race in TaG Junior," Giebler said.
Connor Wagner of Dallas also had a probable victory slip way with mechanical problems in S2 Semi-Pro Stock Moto, which was run with S1 Pro Stock Moto. Wagner was leading S2 and running fourth overall when his engine failed on the 18th of 20 laps on the .69-mile circuit. He finished 12th in S2.
"Connor did great all weekend," Giebler said. "He's really motivated and is a great student. He was in position to pass for third overall in the S1/S2 feature."
Vatche Tatikian of North Hollywood, Calif., started sixth and finished seventh and Paul Grey of Mission Viejo, Calif., was running fifth when he dropped out in TaG Master.
Royal McKee of Las Vegas, Nev., made his debut with Phil Giebler Racing and finished ninth in TaG Junior. Anthony Sawyer of Los Angeles finished 16th and Cameron Kaihatu was 19th in TaG Junior.
"Royal looked strong in the feature," Giebler said. "The results did not show his potential. Anthony will be running all of the SKUSA races with us this year. He's moved up from TaG Cadet and he'll be improving throughout the way. Cameron also made the jump from Cadet and he's getting used to the bigger, faster and heavier kart in the TaG Junior class."
Noah Grey of Dana Point, Calif., was fifth fastest in qualifying and third in his first heat in TaG Junior, but a broken throttle cable took him out in the second heat and he didn't start the feature.
"Noah was very fast and capable of a top three," Giebler said.
Owned by the 2007 Indy 500 Rookie of the Year, Phil Giebler Racing is based in Orange, Calif., and competes nationally at the highest level of karting in the United States. Giebler is a resident of Huntington Beach, Calif. The team uses Fernando Alonso and Tony Karts.
For more information, go to www.philgieblerracing.com
Phil Giebler Racing feature results at the SKUSA California ProKart Challenge, Buttonwillow, Calif., Feb. 2.
TaG Senior—3. Mason Daughters, Polo, Mo., 21. Dallas Hollins, Fontana, Calif., 28. (DNF) Austin Dement, Reno, Nev., DNS Bobby Kelley, Riverside, Calif.; TaG Master—3. Ethan Wilson, Campbell, Calif., 7. Vatche Tatikian, North Hollywood, Calif., 14. (DNF) Paul Grey Mission Viejo, Calif.; TaG Cadet—2. TrentonSparks, Bakersfield, Calif.; TaG Junior—4. Carter Williams, Clovis, Calif., 9. Royal McKee, Las Vegas, Nev., 16. Anthony Sawyer, Los Angeles, 19. Cameron Kaihatu, Carlsbad, Calif.; DNS Noah Grey, Dana Point, Calif.; S5 shifter—2. Williams; S2 shifter—12. Connor Wagner, Dallas.