EKN Trackside: Rotax Challenge of the Americas – PKRA – Friday Recap
Familiar names at the top during practice day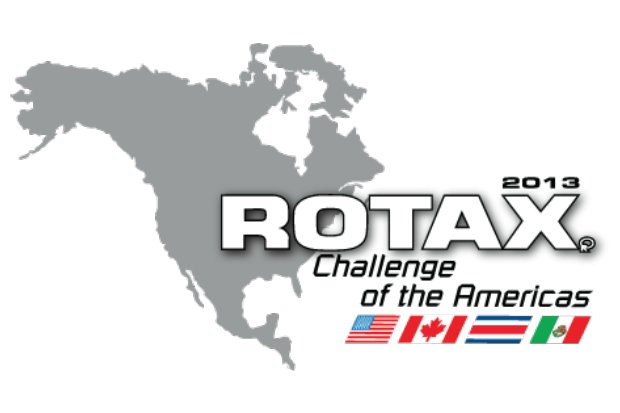 The middle event for the Rotax Challenge of the Americas program got officially underway Friday as the 116 competitors contested a full day of practice in preparations for rounds three and four at the Phoenix Kart Racing Association facility. Warm weather welcomed the drivers to the Glendale, Arizona area, a complete turn around from last month in Tucson where freezing temperatures was a factor each day. A solid breeze kept the temperatures from rising above 70 degrees. For four of the categories, it was just a final set-up for qualifying. In Senior Max and Junior Max, the final practice set up the groups in tomorrow morning's timed sessions.
The Senior Max group welcomed defending champion Phil DeLaO as he made his 2013 debut. For a one-off event at his home track, DeLaO is driving aboard an Arrow chassis under the AZ Kart Werx banner along with Bailey Murphy, working with KartSport North America's Eric Jones. Another drive moving over to a new brand is Team WRS driver Nick Rivellini moving from CRG to Kosmic. They sat 7th, 8th, and 12th respectively in the final session of the day. They were all chasing Louie Pagano (Birel). The former Junior Max champion laid down a 45.775-second lap to best the 37-kart field. Jake Craig (Kosmic) was second with Round 2 winner Phillip Arscott (Kosmic) in third, all within a tenth of a second. Championship leader Parker McKean (Kosmic) was back in 11th.
DD2 Masters point leader Alan Rudolph (CRG) set the pace for the entire DD2 grouping in the final session, competing in his first national event at his home facility in roughly 13 years. Rookie Andrew Evans (Kosmic) was best in DD2 with Fritz Leesmann (CRG) sitting his DD2 on the sidelines for most of the day, focusing on his Senior Max ride as he will run double duty. He placed fifth in the Senior Max final session.
Round 2 winner in Junior Max – Blaine Rocha (Kosmic) – was the top dog in the final practice session, setting up for what could be an interesting weekend in the class. Christina Brooks (Energy) and Brendan Baker (ART GP) completed the top three as point leader Luke Selliken (Kosmic) was third.
Masters Max point leader Diego Pelosi (FA Kart) is absent this weekend in Phoenix as he is unable to compete this weekend due to a work commitment, opening up the championship for Justin Peck (Tony Kart) and Donald Durbin Jr. (Birel). They however finished the final practice behind Utah driver Ken Maxfield (Arrow). David Rafailov (CRG) was the top driver in the Mini Max session, a full three tenths clear of Tucson winners Horatio Fitz-Simon (CRG) and Sting Ray Robb (Tony Kart). Arizona driver Anthony Willis (DR Kart) was the top driver in Micro Max.
Action will get underway at PKRA with qualifying set to begin at 9:35MST, and will broadcasted all day at http://www.ekartingnews.com/live . For complete coverage, visit the EKN Event Page.