Team News: Buddy Rice Karting – January Report
Busy start for 2013 as Buddy Rice Karting opened their season on both coasts with Challenge of the Americas, Pro Kart Challenge and Florida Winter Tour action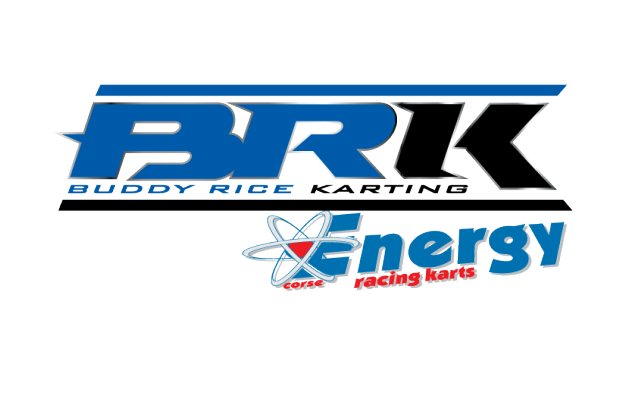 While most of the country is still covered in snow, Buddy Rice Karting is deep into the 2013 season. January was a busy month as Team BRK hit races on both coasts. The USA and Mexico importer for Energy Karts first major events of the season were rounds 1 and 2 of the 2013 Rotax Challenge of the Americas in Tucson, Arizona. They followed it up the very next weekend with their first trip to the Florida Winter Tour. BRK Engines is authorized Rotax Service Center and is taking full advantage of great weather and the country's two largest Rotax programs to gain an advantage in the fight for the 2013 USA Rotax Grand Nationals and Grand Finals later in the year.
BRK Headed to Tucson, AZ in early January for rounds 1 and 2 of the Rotax Challenge of the Americas. With 14 drivers under the combined BRK and Black Flag Motorsports tent the mixture of seniors and juniors gave BRK a wide range of objectives. Six drivers from BRK were entered in Senior Max with Alejo Fernandez qualifying 2nd and finishing on the podium in 3rd for round 1. Andrew Zimmer also showed speed, running top ten for most of the weekend. Micro Max was contested by three BRK drivers and Filip Niemkiewicz was the best of the bunch. Filip finished in the top five both days with a 2nd place finish for round 1 and a 4th on day two.
Drivers under the BRK Black Flag tent in Tucson were:
Joe – Criscione – SR, Adam Dowler – SR, Geoffery Roberti – SR, Alejo Fernanadez – SR, Noel Dowler – SR, Andrew Zimmer – SR, Marco Eakins – JR, Christian Brooks – JR, Derek Deslauries – Mini, Griffin Dowler – Mini, Jacob Hudson – Mini, Max Wright – Micro, Filip Niemkiewicz – Micro, and Copper Becklin – Micro.
BRK made their first trip to the Florida Winter Tour as the Energy Kart importer for rounds 1 and 2 in Palm Beach, FL. Armed with Christian Brooks, a past Rotax National Champion and up and coming Senior Max driver Alejo Fernandez the BRK crew headed east for arguably the hardest Rotax series in the world. They came away with Brooks earning a top ten finish and Fernandez gaining precious experience against the best Rotaxians on the continent.
Christian Brooks faired a little better in the opening round of the SKUSA Pro Kart Challenge event in Buttonwillow, CA. With record entries for the series, 22 Juniors TAG racers took to the grid in qualifying. Brooks put his #34c Energy on the 2nd row with his 3rd place time of 49.563. Brooks found a little something extra in himself for the heat races, moving up to finish in 2nd place. Fourth through first battled it out in the 20 lap final with Brooks right in the thick of it. With two laps to go Brooks gained 2nd place and held it until the checkered flag.
BRK is back in action this weekend in Phoenix, AZ with rounds 3 and 4 of the Rotax Challenge of the Americas. Last year's event saw BRK land a two wins and multiple podiums at Buddy's former home track. With 14 drivers headed to the Formula K Raceway the other teams will have their hands full of BRK.
Owned by 2004 Indy 500 winner and 2009 24 Hours of Daytona winner Buddy Rice, Buddy Rice Karting LLC is the official importer of Energy Karts,OTK kart parts and proud distributors of OMP, Uni Pro and Rotax. Buddy Rice Karting services dealers across the United States and Mexico and competes in several national and regional race series including Challenge of the Americas, IKF, and SKUSA. BRK is conveniently located just 5 minutes from the CalSpeed Karting Center.
Call 909.854.5350 or Fax 909.854.5333
Contact Marc Miller Jr. (marc@buddyricekarting.com) for dealer information and territories.