Industry News: Vemme Kart Releases New Cadet Chassis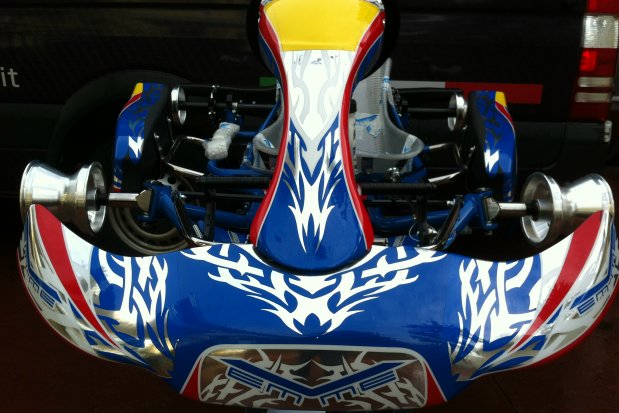 Vemme Kart principle, Vince Mandarino, is extremely excited to announce the release of the new 2013 cadet chassis to North America with high expectations. The new VemmeKart cadet was designed not only to have friendly grip level characteristics and ease of tuneability, but also a lot of attention was paid on minimizing the brake rotating mass.
Vince states, "We have developed a brake system of very small dimensions and also chose to have the rotor made from ceramic. The ceramic brake rotor weighs at least one pound lighter than the steel rotor allowing much more free rotation. This provides "free" horsepower in both acceleration and steady state MPH which is a huge advantage in this class".
Another benefit of the ceramic rotor is greater heat dissipation than steel which provides the best pedal feel and braking power in this class.
For opportunities and sales please visit:
Doug Sorensen
Extreme Karting
1177 N. Kraemer Blvd.
Anaheim, CA   92806
714-630-3655
doug@extreme-karting.com
www.extreme-karting.com