MAXSpeed Group Achieves BRP-Powertrain's Worldwide Distributor of the Year Distinction for Second Straight Year
United States distributor earns award in back-to-back seasons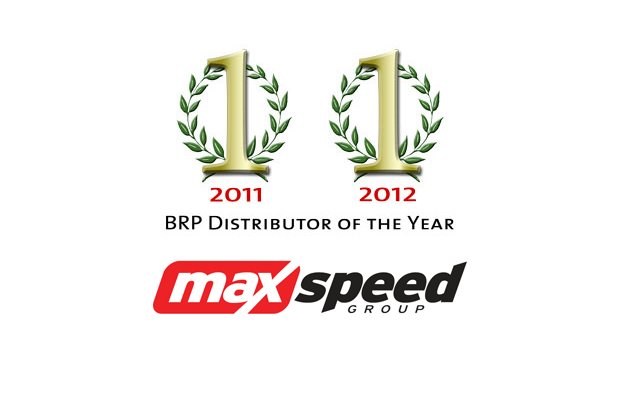 MAXSpeed Group, the United States Distributor for all Rotax MAX engines and products, is proud to announce that they have retained their worldwide #1 distributor status for 2012.
Richard Boisclair, President of the MAXSpeed Group, was understandably excited with the announcement, "To win this award last year was very special because it was our first year as the U.S. Distributor. This year, it's even sweeter because it shows the system we've put in place could be sustained." He was also quick to point out it was a group effort, "I want to thank the entire MAXSpeed team for their efforts and for their commitment to the goals that have led to retaining this honor."
In determining their selection, BRP-Powertrain, the worldwide manufacturer of Rotax MAX engines, used six key criteria in areas such as sales volume, productivity and professionalism to evaluate each distributor's performance. To retain their #1 status, the MAXSpeed Group was able to excel in every area for a perfect score.
Understandably, BRP-Powertrain was very pleased with the results of the US market in 2012. As Helmut Voglsam of BRP-Powertrain (Rotax) states, "We could not be happier with the performance of the MAXSpeed Group. We knew they would bring a new energy to the Rotax market in the United States. But, to achieve our coveted Distributor Of The Year award in their first two years of operation, while doing all the steps necessary to be awarded the Grand Finals for 2013, is beyond all of our highest expectations."
As for the future, Richard Boisclair was quick to point out that there is more to come, "We are so proud to receive this award. But we remain focused on the goals that lay ahead of us. In the next few years, we see the Rotax program growing in the USA at a fantastic rate."
For more information on MAXSpeed and the U.S. Rotax MAX Challenge, visit GoRotax.com and "Like" their Facebook page at facebook.com/GoRotax