Series News: Five Weeks of Fury Form the RACERSITES Cup Wednesday Night Points Championship At Mooresville Motorplex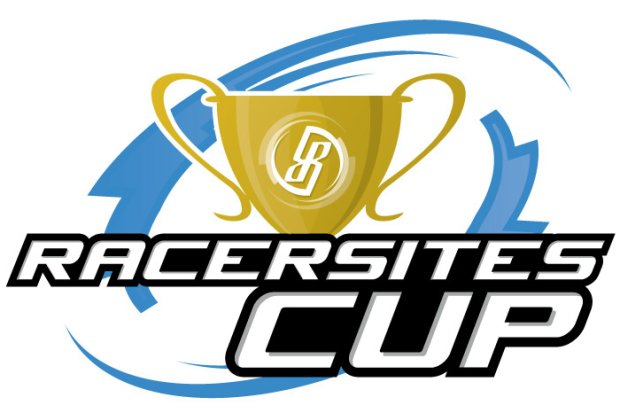 Mooresville Motorplex (MMX) is excited to announce the creation of a five-week points championship, the RACERSITES Cup, beginning on March 13, 2013 and sponsored by RACERSITES, a leading provider of web design, development and management services for clients in racing industries.
"I am thrilled about the relationship that RACERSITES has with MMX, and we are proud to sponsor the RACERSITES Cup," said Chuck Tate, Owner and CEO of RACERSITES. "I have a tremendous amount of respect for Justin Marks. His hard work, dedication and attention to detail have resulted in one of the most beautiful and competitive kart tracks that I've ever seen. Karting is a hobby and passion of mine, so this partnership is exciting both professionally and personally."
The RACERSITES Cup will run every Wednesday night for five weeks from March 13 through April 10. The points championship will feature the TaG Senior and TaG Masters classes as well as a Lite and Heavy class of rental kart racing using MMX's fleet of Sodikart RT8 390cc karts, the newest and most advanced machines in the industry.
Each Wednesday night segment of the RACERSITES Cup will consist of two practice sessions, a qualifying session and feature racing under the lights for each class. A champion will be crowned after the completion of the five-week series on April 10.
The RACERSITES Cup Schedule:
March 13
March 20
March 27
April 3
April 10
For a complete list of rules and regulations to participate in the RACERSITES Cup, please visit http://www.mooresvillemotorplex.com/racing/default.cfm?cid=55437
"I'm looking forward to the RACERSITES Cup as much as any racing at MMX in 2013," said Justin Marks, owner of Mooresville Motorplex. "The abbreviated, Wednesday night format works well with the travel schedules of all the NASCAR industry MMX racers as well as enthusiasts local to the area looking for an exciting, affordable mid-week race series. We've had a tremendous amount of new kart owners tuning their karts in for this series and really getting some impressive lap times down.  I think the TaG classes for the RACERSITES Cup will end up being some of the most competitive kart racing anywhere in America."
The RACERSITES Cup will complement MMX's year-long, in-house points championship, the MMX Karting Challenge, that will run once a month and features TaG, Yamaha, Shifter and ROTAX divisions.
RACERSITES Cup online registration and entry fee pricing will be available soon, so please stay tuned to our website for more information. If you have any questions about the RACERSITES Cup, please email racing@mmxkarting.com
About RACERSITES:
RACERSITES has 14 years of experience developing partnerships in the motorsports world to enhance their clients' connection to its fans and business partners through website development, enhancement of social media conversations and the deployment of unique interactive tools. RACERSITES boasts clients on the team, driver, track and sanctioning body level, including: Indianapolis Motor Speedway, SCCA, AMA Pro Racing, Penske Racing, Richard Childress Racing, Turner Motorsports, Panther Racing, Kurt Busch, Clint Bowyer and more. For more information, please visit http://www.RACERSITES.com
Please contact the Mooresville Motorplex office at 704-696-2926 or visit our website at www.mooresvillemotorplex.com with any questions.
Connect with Mooresville Motorplex and stay up to speed with all of the action on Facebook at www.facebook.com/MooresvilleMotorplex and by following on Twitter at www.twitter.com/MMX_Karting