WKA Roebling Road National Pre-Registration Ends Friday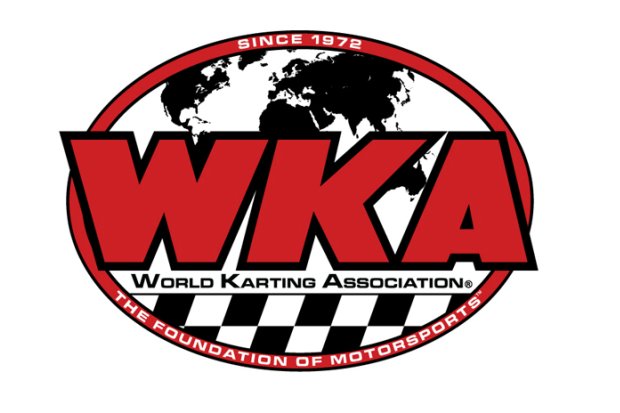 The next national on the 2013 calendar is the February 8-10 Roebling Road Nationals at Roebling Road Raceway near Savannah, Georgia.
Pre-registration for the event closes this Friday, February 1. Competitors may pre-enter online by visiting host club Southern Kart Club's website at http://southernkartclub.com or by mailing the traditional WKA entry form to the Southern Kart Club at PO Box 155; Grant, Fla. 32949.
Go to http://www.worldkarting.com/downloads/eb-2013/roebling_road_0213.pdf to view and print the Roebling Road Nationals entry blank.
The event marks the second round of the 2013 WKA VEGA / TS Racing Road Racing Series driven by Mazda. The national series currently is a seven-race schedule, however, details continue to be worked out for an eighth and final national event this fall. If the fall date is secured, it will be in the Southeast and bring the series to eight races, meaning the best six of eight events will be counted toward national standings or best 12 of 16 races for final one, final two divisions that run both days for a single class championship.
Friday practice will be offered for competitors February 8 before two days of national and local-option class racing Saturday and Sunday.
The Roebling Road Nationals also kicks off the 2013 Southern Kart Club WKA regional series. SKC's second round comes April 5-7 at CarolinaMotorsportsPark in conjunction with WKA's Johnny Jacumin Memorial national. SKC 2013 club race dates at Roebling are June 29-30 and September 28-29.
SKC club officials want to remind national races traveling to Roebling Road from the north the following directions to the track.
From US I-95 exit at Pooler exit 101, travel on US 80, going West. Continue to traffic light at GA 30/17. Turn Right onto GA 17. Roebling Road is the first paved road on the Right, approximately 1.5 miles after turning on to GA 17. Follow Roebling Road to the end, track is on the Left.
For more information on the Roebling Road Nationals, visit http://southernkartclub.com or call WKA at 704-455-1606 ext. 15.