ROK Cup Program Launches in USA for 2013
Program to be introduced in the highly acclaimed Florida Karting Championship Series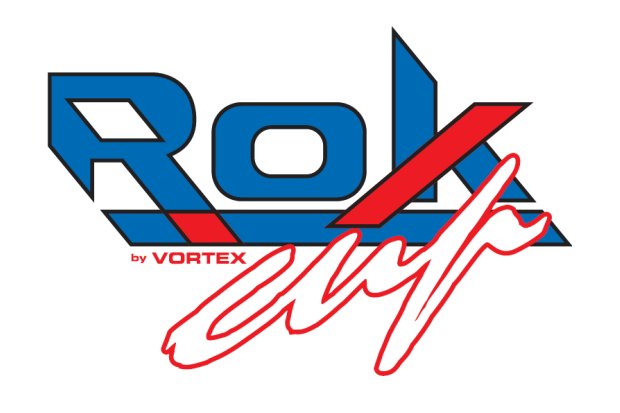 After careful planning and consideration, OTK USA is excited to bring the world renowned ROK Cup to the United States in 2013, to include the availability of over 100-engines for use by entered drivers of the program in its first year.  Launching as the ROK Cup USA, the internationally successful program will offer the same rules package known around the globe, utilizing Vortex-ROK equipment that has promoted parody throughout the program for over 10-years.  Additionally, the ROK Cup USA program will be introduced in the popular Florida Karting Championship Series (FKCS), beginning with the first race of the 2013 season, March 1-3, at Orlando Kart Center.
ROK Cup USA classes are consistent with the program recognized around the world, Mini ROK, Junior ROK, Senior ROK, Master ROK and Shifter ROK.  Topping the excitement surrounding the launch of the program, OTK USA has arranged for an incentive of a free motor rental to the first 20-ROK Cup entrants in each class who enter with FKCS in one of the ROK Cup USA categories.  Recipients will be able to use the free motor for Thursday and Friday Practices, as well as Saturday and Sunday Races of the FKCS Events.  ROK Cup drivers who simply cannot make the FKCS races, special ROK Cup USA events are being planned for AndersonRacePark in Palmetto, Florida, as well as Homestead Karting, and Ocala Gran Prix.  ROK Cup USA events allow participants to qualify for the ROK Cup USA Championship Event to be held in July at the OrlandoKartCenter, where series top-3 in each class will receive a free entry.
Exciting prize packages for the ROK Cup USA Participants, compliments of the OTK, include a set of Bridgestone ROK Cup Tires for all class winners, complimentary Event Registration for all class runner-ups, and commemorative ROK Cup sweatshirts for third place in all ROK Cup classes.  The most exciting prize package is for the overall champion in each class from the ROK Cup USA Championship Event in July, each driver will be awarded entry into the famed ROK Cup International Final in October, located in Italy. Winners of this prestigious prize will be a part of Team USA, and receive air fare and hotel accommodations for the event, along with kart rental, fuel, tires, and their assigned paddock space for the ROK Cup International Final. ROK Cup USA Vice Champions, as well as third place finishers, will receive a guaranteed spot into the 2013 ROK Cup International Final in Italy.
About ROK Cup
The ROK Cup is an internationally successful program, offering consistent rules packages accepted around the globe.  Utilizing Vortex-ROK equipment that has promoted parody throughout the program for over 10-years, ROK Cup is an FIA Authorized International Series, operating in 26-countries, yielding 300-drivers for the 2012 ROK Cup International Final, which is traditionally held each year at South Garda.  For more information about ROK Cup, please visit www.rokcup.com  or email usa@rokcup.com