SIMA Offers Race Packages to IAME X30 World Championships
Need a lift to the IAME International Final?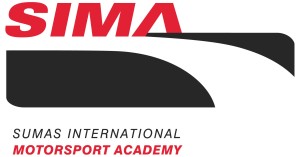 Sumas International Motorsports Academy (SIMA) may just be able to help you out. In fact they'll be awarding IAME X30 World Championship race packages to FOUR Class Champions. That's right, beginning this year with the SIMA Winter Series, and carrying through to the completion of their SIMA Summer Series, race participants in four classes will be accumulating combined points from the two series towards the awards packages.
Those Four Classes: Tag Senior / Tag Masters / IAME Senior / Shifter Senior
Each will be awarded race packages that include: Event Registration / Kart & Engine package / as well as Mechanic, all for this year's upcoming IAME X30 World event in Lyon, France (October 17-20).
The Events:
SIMA Winter Series
Round 1: February 2
Round 2: March 9
Round 3: March 30
SIMA Summer Series
Round 1: May 4
Round 2: June 22
Round 3: July 13
Round 4: August 3
Round 5: August 24
Round 6: September 21
IAME X30 World Championships
October 17-20: Lyon, France