WKA Jacksonville Gold Cup Entry Form, Reserved Number Form Posted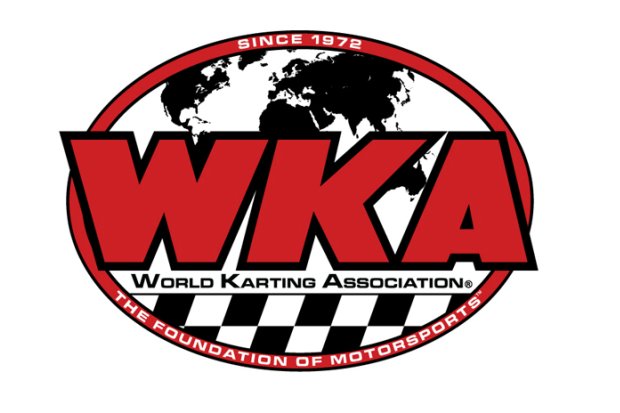 The entry blank for round one of the 2013 WKA RLV Tuned Exhaust Products Gold Cup Series at Jacksonville, Fla.'s 103rd Street Sports Complex is now available at WorldKarting.com.
CLICK HERE to view and print the 2013 Gold Cup Reserved Number Form.
The lowest tier pricing for entry fees runs until February 6. Prices increase $10 per class and $5 for Friday practice on Feb. 7 until the end of pre-registration Feb. 27.
The Jacksonville season opener, currently titled the Gold Cup Spring Nationals, will run March 8-10. It will mark the third straight year the Gold Cup has kicked off at the popular 103rd Street Sports Complex.
Twenty-nine classes are on the Gold Cup slate in 2013. Many of these divisions run the final one, final two program for a single national championship.
Changes to Gold Cup in 2013 include the dismissal of the X30 Junior, X30 Senior and Komet Sportsman divisions to bring the Gold Cup back to a 4-cycle-only national series.
Three new Pro Gas Animal classes for each age category have replaced the 2-cycle classes. Sportsman Pro Gas (age 7 to 12), Junior Pro Gas (age 12 to 15) and Senior Pro Gas (age 15 and up) will each run Saturday and Sunday for a single class championship (count best 7 of 10 races). The new Pro Gas rules can be found here on WorldKarting.com.
Animal Masters (age 35 and up) will run Sunday only and be open to methanol and gas-powered Animal power plants. Gas-powered karts will be given a 10-pound weight break.
A full slate of methanol Animal classes and Clone divisions are back on the schedule in 2013. Each age category has several Animal classes to choose from, while Clone classes are offered once each day for each age category. All Clone classes race both days for a single championship (count best 7 of 10 races).
CLICK HERE for 2013 Gold Cup class specifications
Mail completed pre-entry forms to WKA at 6051 Victory Lane; Concord, NC 28027; scan to enter@worldkarting.com or fax to 704-455-1609.
Direct questions to the WKA office at 704-455-1606.
Briggs & Stratton 2013 calendar unveiled
The 17th annual Briggs & Stratton 2013 calendar is now officially in print and published online at http://www.BriggsRacing.com. "We would like to thank everyone that follows us on Facebook for submitting over 320 photos for this year's calendar. The quality of images made for an incredibly difficult decision process. We simply had enough great photos to fill a dozen calendars" stated David Klaus, Director – Briggs and Stratton Racing.
The Briggs & Stratton annual racing calendar began as a way for us to highlight racing within our company and the racing community. Today, this calendar is given away at tradeshows and events around the world. "This calendar allows us to share what Briggs Racing is all about. It gives us another way to thank the families and racers who race our engines and the opportunity to expose others to the exciting, cost-effective world of Briggs & Stratton racing."
To find out more information about the Briggs & Stratton Racing please visit http://www.BriggsRacing.com or join the conversation on Facebook.
Contact:
Briggs & Stratton Racing – David Klaus – BriggsRacing@basco.com
3300 Nth.124th St
Wauwatosa, WI. 53222
E-mail – BriggsRacing@basco.com