This weekend I went to a Lunchen with Disneyland Designer Bob Gurr. He just published a book "Design Just for Fun" about how he designed many rides at Disneyland.

There were many Disney employees from the Engineering staff. It was great to learn about Monorails, People Mover, MatterHorn, etc.

Monorail:
Is not practical because of tire tempatures. Because they are inside, covered, and filled with air, speeds above 50 will overheat, ware out quickly, and explode! Thats why you do not see any high speed monorail transportation systems.

Autopia Cars:
They imported a German Carnival Car for testing that they did not purchase.

"Walt was smarter. Rodger Borgg had

John Hartman of the nearby town of Montrose build a bare chassis of a special car for Disneyland

.....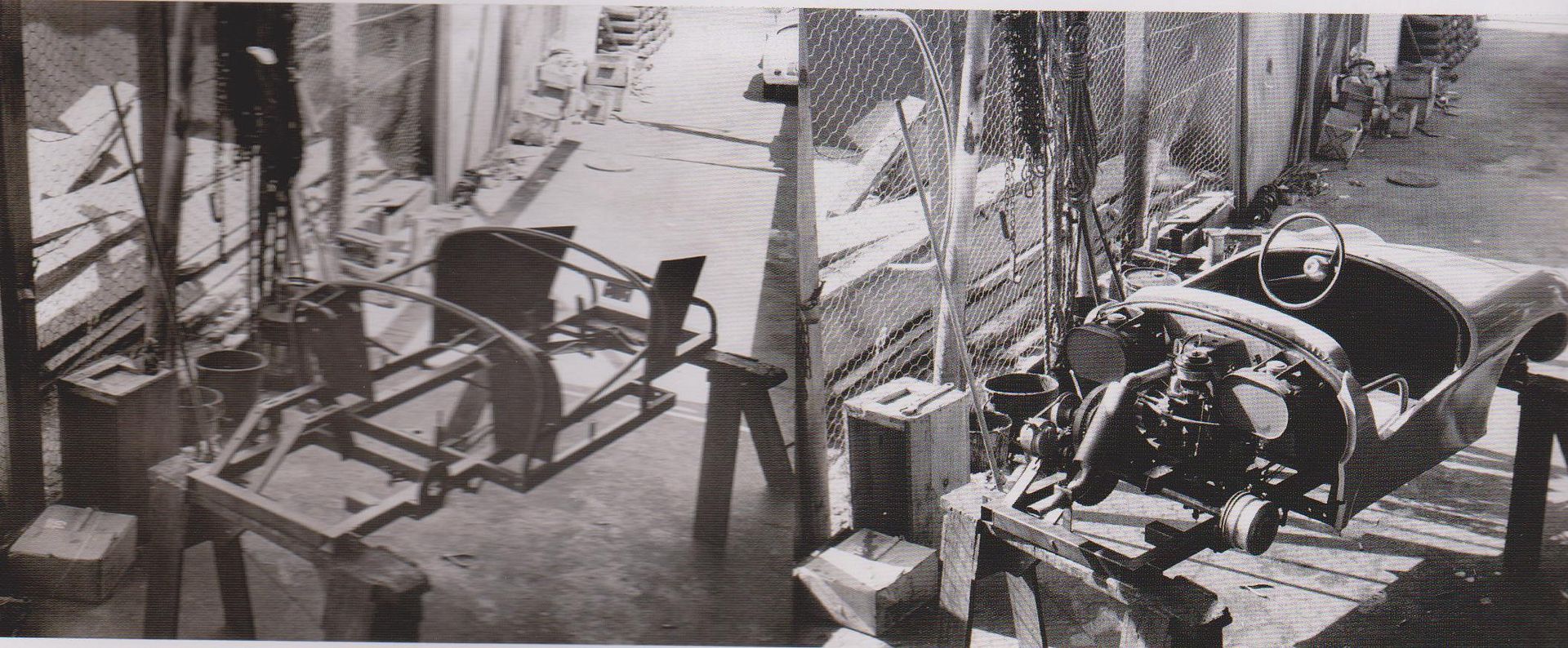 ... " Walt put me to work drawing up a revised version of the Hartman car"....
"Both Hartman and the German importer became upset when they learned that Walt was going to .... manufacture his own car."

When I spoke with Bob Gurr he confirmed that it was the same John Hartman. We spoke of my history at the Disneyland Property, and showed him a photo of me driving around the property in a car similar to an Autopia car before it was Disneyland. He is the only one that ever noticed the Race Car on a trailer behind a telephone pole. I showed him a good photo 1951 Indy Car that I played in as a kid. He quickly asked "That thing go a Offy in it?" Answer: Of course, what else would it be.