February 28, 2014 at 9:41 pm
#22940
Steve,
Now you struck a cord in me.
I hope this isn't to far off the topic ?
I'm so old (age 69) it doesn't seem vintage to me because I was there in those very early years (1958 to about 1961) with my Fox Go Boy with a 2 1/2 Clinton engine and then after that a Simplex Kart and Dual West Bend power plants….That seemed to me at the time to be as fast as a lot karts out there today ?
 I must have watch this 16mm promo  film below about ten times when Mcculloch chainsaws was into karting big time at our 1961 Sport Show .
The whole thing is pretty good.
Back in that day it took two strong men to start a Twin Mac Kart !
(Even with little man Don Knotts at the wheel)
 (July 21, 1924 – February 24, 2006)
At time > about 6:50
And check out that trophy gal…That's one long kiss..I don't get out to the races much on a Sunday….Do they still do that when you get your Trophy at our racetrack  > Badger ?
At time > about 9:50
McCulloch Kart Promotion Movie circa 1961 – YouTube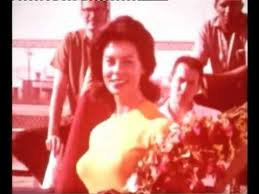 Ocono Bob