2018 EKN Chassis Showroom: IONIC
American manufacturer looking to build the grassroots karting one kart at a time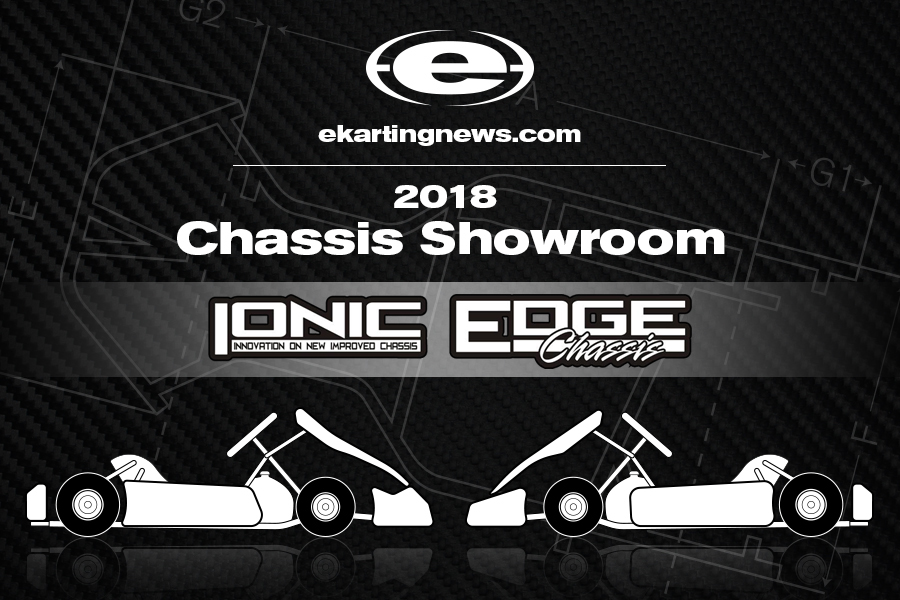 EKN is excited to offer an exclusive editorial series for our readers – the 'Chassis Showroom' – which is perfect for research when buying a new kart. Throughout the 2018 season, we will be highlighting many chassis manufacturers and the importers / dealers who are responsible for making these karts available to the North American karting community.  The market is filled with models for all levels of competition, from four-cycle to shifterkarts, and the current level of quality is unsurpassed.
Developer: Kyle Luttrell
Karting was founded in the United States in 1956. A long list of individuals have developed products for the sport since then, including chassis. Over the last decade, Kyle Luttrell has designed and developed his own IONIC chassis, adding his name to that exclusive list of manufacturers. Luttrell has been around motorsports all of his life, getting the 'karting itch' in 2009 at his local track in Woodstock, Georgia. The passion for the sport led to the IONIC chassis – 'Innovation On New Improved Chassis'. The full-time firefighter began at the local club, and then took the IONIC brand to the regional and national level, all with the mindset of providing every customer with custom-order items on the IONIC chassis to maximize their money and performance needs.
Chassis: IONIC Edge
The IONIC Edge chassis is the model that 4-cycle racers want to drive. Success in WKA, AKRA and many other national, regional, and local events over the past five seasons proves this. Each chassis is built in the USA, with the focus on adding components and any special requests that customers need to provide 100% satisfaction with the final product. Using a unique front-end design is combined with the straight rail layout, the IONIC Edge is perfect for the low horsepower powerplant categories. The wide range of caster/camber setup allows you to independently adjust to 0.1 of a degree. The pedals, bearing cassettes and motor mount are all chassis specific, made in-house and not ordered from outside sources. The cassettes are fully adjustable to allow you to use multiple sized axles (1.25", 30mm, 40mm or 50mm) with an easy process to change axles within a few minutes. Having the unique IONIC engine mount works with the chassis setup and allows you to change gears quickly.
---
Model: IONIC Edge

Frame tube size: 1.25"
Wheelbase: 40-41"
Spindle size: 5/8" stepped to 3/4"
Front width: 27"
Rear width: 24"
Length: 78"
Front hub: 2 5/8" Aluminum – American or Metric bolt pattern
Rear hub: 1 3/4" Aluminum – American or Metric bolt pattern
Front Wheels: VanK – any size
Rear Wheels: VanK – any size
Brakes: MCP
Seat: Optional
Steering Wheel: Kart Master
Bodywork: KG FP7 or KG EVO / Full 'Gold Cup' nose piece
---
Dealer List:
Luttrell Racing
18 Spruce Street
White, Georgia 30184
404-516-8934
luttrellracing.com
Trudell Performance
1039 Ashwaubenon St.
Green Bay, WI 54304
920-347-4590
---
Photo Gallery: