EKN Trackside: 2017 SKUSA Pro Tour SummerNationals – Preview Part 1
Full fields for youth categories at season championship finale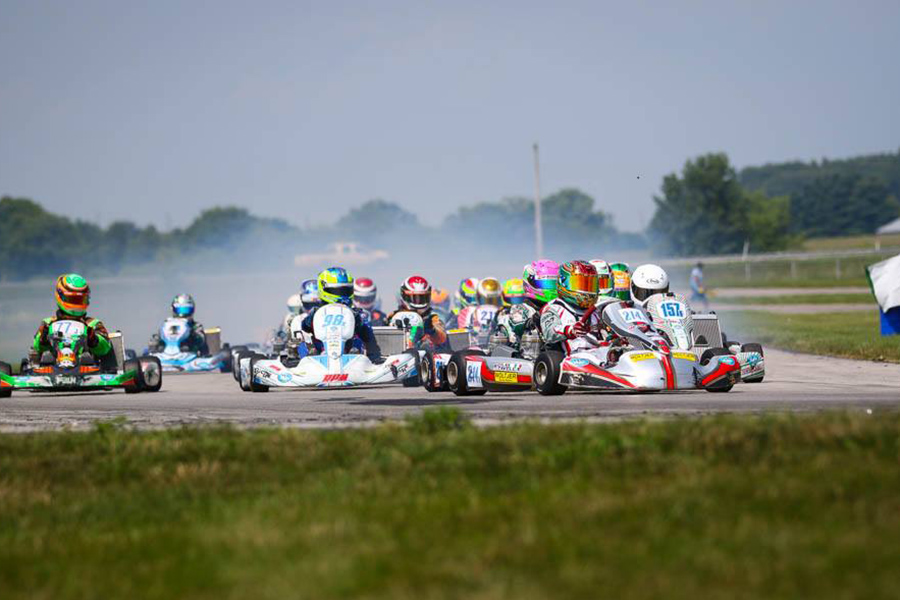 (Photo: On Track Promotions - otp.ca)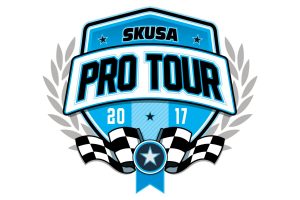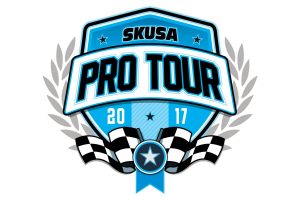 For the first time in Superkarts! USA Pro Tour history, the championship chase will end in August. The eighth running of the SKUSA Pro Tour SummerNationals is set for August 11-13 at the New Castle Motorsports Park. This is the third straight year the 1-mile course outside New Castle, Indiana is playing host to the SummerNationals. And for the first time, the event will mark the end of the six-round SKUSA Pro Tour championship chase with the addition of the WinterNationals. Tensions will be high for the five IAME divisions and four Honda categories competing on the weekend.
The New Castle Motorsport Park opened in 2004 and is a landmark facility for the sport of karting. Owner Mark Dismore, former IndyCar driver and second generation karter, forged the 1-mile circuit with his own vision and creativity to provide the sport with the ultimate playground. Since its opening, New Castle has hosted major events and the 2017 SKUSA SummerNationals will be no different with another record turnout, eclipsing the 250 pre-entry mark.
eKartingNews is bringing all the action live to anyone and everyone with a laptop or mobile device. Bookmark www.ekartingnews.com/live and listen in to the live play-by-play provided by the official voice of SKUSA – EKN's own Rob Howden. Updates, photos and videos will be available throughout the weekend on the EKN social media outlets – Facebook, Twitter and Instagram.
---
X30 Junior
The Junior division has been a fun category to watch, as we now see many of the former Cadet stars reaching their stride as a Junior driver. The large fields make no room for error, and that has the championship fairly tight between the top-three. Dylan Tavella is no stranger to the New Castle circuit, sweeping the main events at the 2016 SummerNationals weekend and most recently winning another at the USPKS event. Tavella (IRM / Tony Kart) has two victories on the 2017 SKUSA Pro Tour, winning one feature at the two events. Tavella, the current SKUSA #2 plateholder, leads the standings over Junior rookie Jak Crawford, who has yet to win on the Pro Tour. The three straight podium finishes by the Nash / FA Kart driver puts him in the lead challenger position to Tavella, 65 points back when factoring in the drop. Twenty points back of him is Andersen Racing / Birel ART driver Aidan Keel. The Floridian has been quick all season, including two fast times in qualifying, racking up three top-five finishes and his first Pro Tour podium at Round Four.
Tyler Gonzalez and Trey Brown are the other race winners on the season. Gonzalez (SRC / Tony Kart) – the 2016 SuperNationals winner – won Round Two in NOLA, and has won three of the last four races he competed in at New Castle including the WKA and UPSKS events. Brown (Nash / FA Kart) is among the more experienced Junior drivers in the field, coming off a victory in Round Three at Sonoma. The Californian will need to improve on his last trip to New Castle, placing outside the top-15 in both days at the 2016 SummerNationals.
The remainder of the top-10 in the championship standings will be on hand at the SummerNationals. Arias Deukmedjian (Kosmic) has shown the speed to contend for victory, earning a runner-up in Round Three. Argentina driver Franco Colapinto is lurking for his first podium finish with the CRG Nordam pilot taking part in the USPKS event to prepare for this weekend. Jeremy Fairbairn (Tony Kart) is the third led of the SRC operation, showing well two weeks ago. Pedro Lopes (Kosmic) and OGP's Dylan Gennaro (Tony Kart) complete the top-10 in the standings. Watch for other drivers looking to make an impact on the SummerNationals – Texas ProKart Challenge point leader Ethan Arndt (TKS / CompKart), Spike Kohlbecker representing the 'Made in the USA' Margay brand racing – competing with a broken arm this weekend, USPKS point leader Maks Kowalski (Franklin / Merlin), and Team USA Rotax Grand Finals driver Hannah Greenemeier (RPG / Kosmic).
X30 Junior Championship Standings Top-10
[table]Pos.,Total,No.,Driver,Drop,Diff,R1,R2,R3,R4
1,837,N2,Dylan Tavella,730,0,250,230,107,250
2,761,525t,Jak Crawford,665,65,96,215,225,225
3,788,255f,Aidan Keel,645,85,215,215,143,215
4,592,157f,Tyler Gonzalez,532,198,220,240,60,72
5,589,28b,Trey Brown,531,199,144,167,220,58
6,610,199f,Arias Deukmedjian,520,210,195,125,200,90
7,534,79a,Franco Colapinto,438,292,157,96,150,131
8,466,287f,Jeremy Fairbairn,424,306,42,134,126,164
9,460,318a,Pedro Lopes,394,336,104,180,110,66
10,443,259f,Dylan Gennaro,359,371,115,84,102,142
[/table]
Provisional X30 Junior Entry List
[table]No.,Driver,Team,Chassis,Hometown
94t,Ethan Arndt,Trackside Karting Services,CompKart,Leander TX
233j,Bryce Aron,,Kosmic,Winnetka IL
418s,Caleb Bacon,CB Motorsports,Tony Kart,Mooresville NC
41f,Fernando Barrichello,Ocala Gran Prix,Tony Kart,Ocala FL
093a,Luka Berazategui,SLA,Tony Kart,Chili
05d,Joey Brienza,Nash Motorsportz,FA Kart,Golden CO
28b,Trey Brown,Nash Motorsportz,FA Kart,Lemon Grove CA
79a,Franco Colapinto,CRG Nordam,CRG,Argentina
525t,Jak Crawford,Nash Motorsportz,Tony Kart,Conroe TX
22m,Pablo Perez De Lara,RPL Racing,Tony Kart,Mexico
108c,Jace Denmark-Gessel,Ryan Perry Motorsport,Tony Kart,Glendale AZ
199f,Arias Deukmedjian,Deuk Spine Racing,Kosmic,Ocala FL
48,Vinicius Dias,NF Piquet Sports,Kosmic,Orlando FL
287f,Jeremy Fairbairn,Team Koene USA,Tony Kart,Wellington FL
222n,Connor Ferris,Team Ferris Racing,Top Kart,Hackettstown NJ
201y,Bijoy Garg,SpeedSense Motorsports,Exprit,Atherton CA
259f,Dylan Gennaro,Ocala Gran Prix,Tony Kart,Ocala FL
157f,Tyler Gonzalez,Speed Concepts Racing,Tony Kart,Saint Cloud FL
217t,Kaden Gray,CRG Nordam,CRG,Fort Worth TX
208d,Hannah Greenemeier,Rolison Performance Group,Kosmic,Parker CO
21j,Aidan Harrington,Comet Kart Sales,Kosmic,Des Plaines IL
056f,Zachary Hollingshead,Ocala Gran Prix,Tony Kart,Ocala FL
213f,Jade Hubert,Ocala Gran Prix,Tony Kart,Ocala FL
18t,Alejandro Jaramillo,Team Koene USA,Tony Kart,Dallas TX
255f,Aidan Keel,Andersen Racing,Birel ART,Plant City FL
5e,Spike Kohlbecker,Margay Racing,Margay,Saint Louis MO
02j,Maks Kowalski,Franklin Motorsports,Merlin,Barrington IL
128s,Gray Leadbetter,Verde Speed Resources,Tony Kart,Morganton NC
318a,Pedro Lopes,Rolison Performance Group,Kosmic,Brazil
204c,Carson Mallett,Ryan Perry Motorsport,Tony Kart,Blythe CA
00y,Christopher Martin,Infinity Karting,Sodi Kart,Daly City CA
74s,Tyler Maxson,Speed Concepts Racing,Tony Kart,Lawrenceville GA
70j,Colin Neal,Motorsports Driver Development,Kosmic,Peebles OH
124r,Thomas Nepveu,PSL Karting,Birel ART,Oka QC
202f,Kai Palomino,Andersen Racing Team,Birel ART,Miami FL
211z,Edward Portz,,Exprit,Corvallis OR
68m,Emiliano Richards,RPL Racing,Tony Kart,Mexico DF
N2,Dylan Tavella,Iron Rock Motorsports,Tony Kart,Massapequa NY
361j,Kyle Thome,Franklin Motorsports,Merlin,Dousman WI
07h,Arie Venberg,Franklin Motorsports,Merlin,Lakeville MN
141j,Kaden Wharff,TopKart USA,Top Kart,Brownsburg IN
121t,Travis Wiley,,CompKart,Austin TX
88a,Matias Zagazeta,BBR Karting,OTK,Peru
[/table]
---
Mini Swift
An oversold field is set to take on the SummerNationals in the Mini Swift division. SKUSA has opened up the field to 48 drivers, with still a handful on the waiting list to get into the weekend. This category has continued to draw some of the best talent in North America and beyond, and the numbers show it. The competition span is so narrow, that you could pull a name out of a hat, and there could be an argument as to why that driver can compete for the victory or the podium. The championship has an added bonus, with a ticket to this year's IAME International Final in Le Mans, France as part of the limited Mini category.
The first two events were dominated by two different drivers – Luca Mars and Carson Morgan. Mars (Energy) swept the main events at the WinterNationals while Morgan (Benik) was the double winner at the SpringNationals. Morgan holds the championship lead over Mars by 45 points, however, the lead will double when karts hit the track in New Castle. Mars is electing to sit out the event and the SuperNationals with a focus on preparing for the Junior ranks in 2018. Morgan now enters the SummerNationals with a 90-point lead in the standings when factoring in the drop.
Consistency has kept two drivers in the hunt for the championship. Benik teammates Santiago Trisni and Reece Gold have the opportunity to finish the SummerNationals as the SKUSA Pro Tour champion. Trisni – the current USPKS point leader – has three top-five finishes, including a podium at NOLA, with strong results in the Prefinals to be just 90 points back of Morgan. Five points back of him is Gold with three podium finishes over the first four rounds and comes in as the defending two-time SummerNationals winner in 2016.
Notable drivers to watch in the large field include Comet Kart Sales' drivers Garrett (FA Kart) and Logan Adams (FA Kart), 2017 US Rotax Micro Max champion Brent Crews (Nitro Kart), and recent USPKS winner Nicholas Terlecki (Merlin). Last year's runner-up in the SKUSA Pro Tour – Diego LaRoque (PDB) – currently sits seventh in the championship chase with a runner-up finish in Sonoma as his best result this season.
Mini Swift Championship Standings Top-10
[table]Pos.,Total,No.,Driver,Drop,Diff,R1,R2,R3,R4
1,875,88x,Carson Morgan,725,0,150,215,250,260
2,795,888n,Luca Mars,680,45,260,210,210,115
3,777,123f,Santiago Trisini,635,90,225,220,190,142
4,801,455f,Reece Gold,630,95,210,195,171,225
5,548,066x,Cole Morgan,513,212,35,118,175,220
6,485,272s,Connor Zilisch,485,240,170,120,0,195
7,477,N2,Diego LaRoque,456,269,41,21,235,180
8,470,131r,Dale Curran,444,281,167,159,26,118
9,420,611s,Brent Crews,420,305,164,170,0,86
10,439,122f,Jeremy Fletcher,409,316,30,166,102,141
[/table]
Provisional Mini Swift Entry List
[table]No.,Driver,Team,Chassis,Hometown
04j,Garrett Adams,Comet Kart Sales,FA Kart,Greenfield IN
002j,Logan Adams,Comet Kart Sales,Benik,Greenfield IN
136r,Justin Arseneau,PSL Karting,Birel ART,Morin-Heights QC
49t,Noah Baker,Positive Motorsports,Energy,Pinehurst TX
71f,Paul Bocuse,Speed Concepts Racing,Tony Kart,Orlando FL
44t,John Burke,Iron Rock Motorsports,Energy,Carrollton TX
199n,Chloe Chambers,Mike Doty Racing,Benik,Monroe NY
165f,Ashton Chilton,Team Nitro Kart,Nitro Kart,Key Largo FL
020a,Diego Contecha,,Tony Kart,Aventura FL
27s,Paige Crawford,,Benik Kart,Mooresville NC
116t,McKenzy Cresswell,Trackside Karting Services,CompKart,Cedar Park TX
611s,Brent Crews,Team Nitro Kart,Nitro Kart,Denver NC
02m,Andres Perez De Lara,RPL Racing,Tony Kart,Mexico
122f,Jeremy Fletcher,Ocala Gran Prix,Tony Kart,Saint Cloud FL
73q,Aidan Fox,J3 Competition,CompKart,Redding CT
133t,Chase Gardner,Gardner Motorsports,Energy,Prosper TX
09m,Jose Garfias,,Tony Kart,Mexico
911c,Kasey Gillis,PKS Kart Supplies,Top Kart,Rialto CA
112f,Elio Giovane,Team Benik,Benik,Miami FL
455f,Reece Gold,Team Benik,Benik,Fort Lauderdale FL
144t,Jack Jeffers,Nash Motorsportz,Benik,San Antonio TX
107f,Nikita Johnson,Team Benik,Benik,Gulfport FL
N2,Diego LaRoque,BBR Karting,PDB,Laveen AZ
881f,Anderson Leonard,Team Benik,Benik,Saint Petersburg FL
100f,Jimmie Lockhart,Team Benik,Benik,Fort Lauderdale FL
071a,Ryan Lue,Anderson Racing,Birel ART,Jamaica
727y,Kailey Meris,Team Benik,Benik,Elk Grove CA
88x,Carson Morgan,JO Motorsports,Benik,Anaheim CA
066x,Cole Morgan,Team Benik,Benik,Anahaim CA
013g,Bryson Morris,Comet Kart Sales,FA Kart,Old Hickory TN
66j,Nathan Nicholson,,Energy,Unionville IN
21d,Maximilian Opalski,,Benik,Conifer CO
156o,Jace Park,Russell Karting Specialties,Parolin,Overland Park KS
10z,Jonathon Portz,,Energy,Corvallis OR
180f,Alex Powell,Speed Concept Racing,Tony Kart,Doral FL
007n,Annie Rhule,Checkered Motorsports,Energy,Pittsburgh PA
15t,Santiago Robles,Orsolon Racing,Benik,San Antonio TX
86t,Ryan Shehan,Trackside Karting Services,CompKart,Cedar Park TX
121a,Kyffin Simpson,Speed Concepts Racing,Energy,Middletown NY
001j,Lucas Smalec,Franklin Motorsports,Merlin,Glenview IL
1,Kai Sorensen,Energy Corse / Positive Motorsports,Energy,Lodi CA
46t,Alex Stanfield,Energy Kart USA,Energy,Argyle TX
014d,Enzo Swan,Team Benik,Benik,Centennial CO
08j,Nicholas Terlecki,Frankin Motorsports,Merlin,Elgin IL
69t,Branyon Tiner,Brash Racing,Tony Kart,Angleton TX
123f,Santiago Trisini,Team Benik,Benik,Miami FL
272s,Connor Zilisch,Team Felon,Energy,Matthews NC
[/table]
---
Micro Swift
The two drivers holding the SKUSA plates from the 2016 Micro Swift Pro Tour championship are in the top two positions for the #1. Brandon Carr (Benik) and Elliot Cox (Energy) finished second and third in the 2016 standings, carrying the SKUSA plates for the 2017 season. The two now hold the top two positions in the chase to become the 2017 SKUSA Pro Tour champion. Each won at the opening event at NOLA, and are separated by 20 points when factoring in the drop race. The advantage is in the hands of Elliot Cox. The Indiana driver is competing at his home track, and site of his first SKUSA Pro Tour victory last year at the SummerNationals. Carr is making his second trip to New Castle, with the Brit looking to improve on a best finish of fourth at last year's event.
Frankie Iadevaia (Nitro Kart) and Logan Toke (Top Kart) remain in contention for the championship chase. Iadevaia has four top-six finishes in the four main events, including a runner-up in NOLA. He will need to gain 88 points over Cox and Carr throughout the weekend for a chance at claiming the #1 plate. Toke has one podium finish on the year, runner-up at Sonoma on Saturday, as the top west coast driver in the championship chase. The California driver took part in the USPKS event at the end of July, getting valuable seat time at New Castle, nearly pulling off a victory in the Sunday main event.
The other winner on the SKUSA Pro Tour season is Sebastian Ng. The Nitro Kart driver won both main events in Sonoma in his 2017 Pro Tour debut after missing the WinterNationals. While not out of the title chase mathematically, the driver from Panama could put himself onto the championship podium with a solid weekend in New Castle.
Micro Swift Championship Standings Top-10
[table]Pos.,Total,No.,Driver,Drop,Diff,R1,R2,R3,R4
1,840,N3,Elliot Cox,680,0,240,245,160,195
2,781,N2,Brandon Carr,660,20,230,230,121,200
3,754,76n,Frankie Iadevaia,592,88,177,220,195,162
4,645,57c,Logan Toke,522,158,123,154,210,158
5,490,09a,Sebastian Ng,490,190,0,0,245,245
6,546,44s,Caleb Gafrarar,469,211,150,180,139,77
7,569,17c,Enzo Deligny,457,223,174,112,157,126
8,529,8s,Danny Dyszelski,433,247,190,141,102,96
9,420,80f,Alex Powell,420,260,215,205,0,0
10,420,606a,Mateo Rubio-Luengo,420,260,0,0,220,200
[/table]
Provisional Micro Swift Entry List
[table]No.,Driver,Team,Chassis,Hometown
77m,Ian Aguilera,Ryan Perry Motorsport,Benik,Mexico
101a,Seven Aleman,Top Kart USA,Top Kart,Philippines
78e,Ethan Ayars,Ocala Gran Prix,Tony Kart,Weatherby Lake MO
N2,Brandon Carr,Team Benik,Benik,Great Britian
5f,Miguel Costa,MR Racing,Benik,Miami Beach FL
151j,Elliot Cox,Energy Corse North America,Energy,Indianapolis IN
32f,Julian DaCosta,iKart Indiana,iKart,Bradenton FL
3s,Sofia D'Arrigo,Team Nitro Kart,Nitro Kart,Clover SC
83t,Santiago Duran,,Alpha Kart,League City TX
8s,Danny Dyszelski,Kaos Kart Shop,Benik,York SC
44s,Caleb Gafrarar,Russell Karting Specialties,Parolin,Midland NC
40f,Max Garcia,Andersen Racing Team,Birel ART,Homestead FL
021j,Aryton Grim,CRP Racing LLC,Nitro Kart,Grove City OH
717t,Miles Hewitt,MPH Racing Team,Energy,Houston TX
76n,Frankie Iadevaia,Team Nitro Kart,Nitro Kart,Seaford NY
67n,Ben Maier,Team Nitro Kart,Nitro Kart,Stevensville MD
722j,Christian Miles,Kartsport North America,Formula K,Paloma IL
09a,Sebastian Ng,Team Nitro Kart,Nitro Kart,Kannapolis NC
606a,Mateo Rubio-Luengo,BENIK,Benik,Atlanta GA
30a,Vinicius Tessaro,NF Piquet Sports,Kosmic,Brazil
57c,Logan Toke,PKS Kart Supplies,Top Kart,San Luis Obispo CA
[/table]