EKN Trackside: 2017 Superkarts! USA Pro Tour SpringNationals – Preview Part 1
Large fields in Junior ranks head to West Coast searching for gold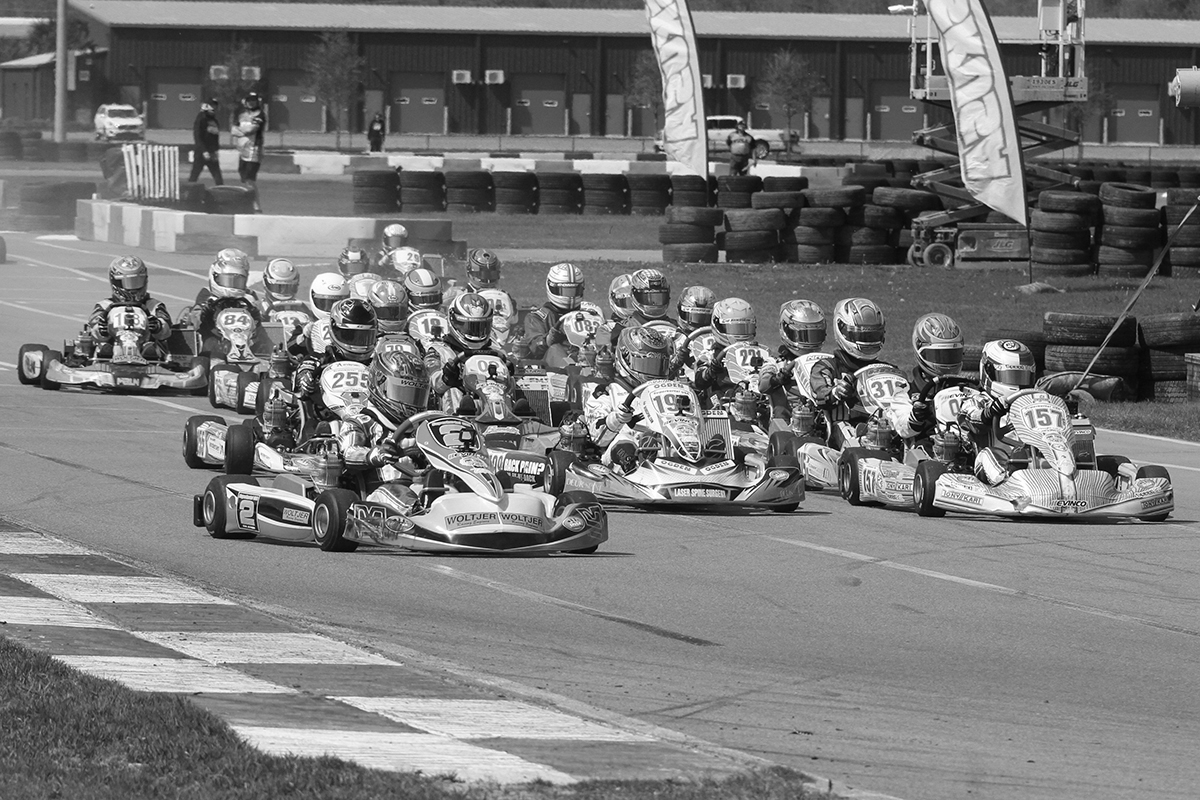 (Photo: EKN)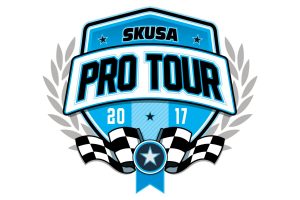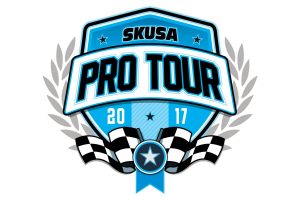 The 2017 is a new era for the Superkarts! USA Pro Tour. The launch of the new WinterNationals event expanded the championship program to six rounds of racing spanning over three events, as well as a few event adjustments, highlighted the many changes the organization has made to transition into the future. The SKUSA Pro Tour has put itself on the pedestal as the premier championship series in North America, with many more improvements on the to-do list now into the eighth season.
The 2017 edition of the SpringNationals, set for May 5-7, takes the organization and its racers back to where it all began in Sonoma, California. In April 2010, the SKUSA Pro Tour launched at the Jim Russell International Karting Center with just over 100 entries. Fast forward seven years, and SKUSA returns to the now-branded Simraceway Performance Karting Center with 230 pre-entries to take on the 7/10-mile course. The 12-turn circuit in the counter-clockwise direction is among the most raceable tracks in North America. Off-camber corners, fast straights, and of course the Tic-Tac-Toe section make this a driver's track, and one that will produce some exciting racing over the SpringNationals weekend.
eKartingNews is bringing all the action live to anyone and everyone with a laptop or mobile device. Bookmark www.ekartingnews.com/live and listen in to the live play-by-play provided by the official voice of SKUSA – EKN's own Rob Howden. Updates, photos and videos will be available throughout the weekend on the EKN social media outlets – Facebook, Twitter and Instagram.
---
X30 Junior
The X30 Junior came just one entry short of selling out for the SpringNationals with 43 drivers set to battle in Sonoma, and there are rumors that others plan to enter when trackside registration opens on Thursday morning. Two drivers exited the WinterNationals as the initial drivers to beat in the championship chase, splitting the two main events. SKUSA #2 plate holder Dylan Tavella (IRM / Tony Kart) scored the inaugural victory at NOLA, and 2016 SuperNationals victor Tyler Gonzalez (SCR / Tony Kart) came through for the win in Sunday in the Big Easy. Bother drivers left the event with a first and second place result, so the duo enters the SpringNationals as the top two drivers in the standings with Tavella holding a 20-point advantage. The last time Tavella visited Simraceway, the New York driver earned his third US Rotax Grand Nationals title, besting the Junior field.
Just 50 points back is Aiden Keel, as the Andersen Racing / Birel ART pilot recorded the fast lap both days in qualifying at NOLA, leaving with two fourth-place results. Keel finished third to Tavella last August at the US Rotax Grand Nationals, so he is no stranger to Simraceway. Another driver with success at the Sonoma circuit is Jak Crawford (Nash / FA Kart). The Junior rookie just clinched the Challenge of the Americas title in April at the track, winning in previous visits in the Cadet level. A podium Sunday in NOLA, including fast lap of the race, has helped put Crawford in title contention. Arias Deukmedjian (Kosmic) is another Junior rookie who found success at the WinterNats. The Florida pilot finished fifth in Saturday's main event, and holds the same position in the point standings. Arias was a podium finisher at the US Rotax Grand Nationals last year in Mini.
Trey Brown (Nash / FA Kart) was just outside the top-five throughout the WinterNationals, but you can expect him to be in the hunt at Sonoma. Others who you could see fighting for victories include two drivers making their SKUSA Pro Tour 2017 debut. Hannah Greenemeier (RPG / Kosmic) is coming off victory at Simraceway at the Challenge of the Americas and the second-year Junior driver is searching for more success. Austin Torgerson is another driver who has seen strong results in the past in Sonoma, and he will be making his Pro Tour 2017 debut this weekend. Torgerson will be aboard the BBR / PDB combination that has found success already in the X30 Master division at the hands of Blake Choquer.
Provisional X30 Junior Entry List
[table]No.,Driver,Team,Chassis,Hometown
013c,Jenson Altzman,Ruthless Racing,Tony Kart,Phoenix AZ
05d,Joey Brienza,Nash Motorsportz,FA Kart,Golden CO
28b,Trey Brown,Nash Motorsportz,FA Kart,Lemon Grove CA
12y,Oliver Calvo,PKS Kart Supplies (PKS),Top Kart,Stockton CA
79a,Franco Colapinto,CRG Nordam,CRG,Argentina
525t,Jak Crawford,Nash Motorsportz,FA Kart,Conroe TX
108c,Jace Denmark-Gessel,Ryan Perry Motorsport (RPM),Tony Kart,Glendale AZ
199f,Arias Deukmedjian,,Kosmic,Merritt Island FL
221x,Zoey Edenholm,Team Koene USA,Tony Kart,Scottsdale AZ
287f,Jeremy Fairbairn,Team Koene USA,Tony Kart,Wellington FL
201y,Bijoy Garg,Speedsense Motorsports,Exprit,Atherton CA
259f,Dylan Gennaro,Ocala Gran Prix (OGP),Tony Kart,Ocala FL
157f,Tyler Gonzalez,Speed Concepts Racing,Tony Kart,Saint Cloud FL
208d,Hannah Greenemeier,Rolison Performance Group,Kosmic,Parker CO
3o,Cooper Heffley,Champion Racing,Intrepid,Mustang OK
056f,Zachary Hollingshead,Ocala Gran Prix (OGP),Tony Kart,Ocala FL
213f,Jade Hubert,Ocala Gran Prix (OGP),Tony Kart,Ocala FL
53z,Jacob Hudson,Formula Works / Black Flag Racing,CompKart,Keizer OR
18t,Alejandro Jaramillo,Team Koene USA,Tony Kart,Dallas TX
255f,Aidan Keel,Andersen Racing,Birel ART,Plant City FL
027y,Jared Korth,,Tony Kart,Clovis CA
02j,Maks Kowalski,Merlin USA/Franklin Motorsports,Merlin,Barrington IL
318a,Pedro Lopes,Rolison Performance Group,Kosmic,Santana de Parnaiba SP
00y,Christopher Martin,Infinity Karting,Sodi Kart,Daly City CA
74s,Tyler Maxson,Speed Concepts Racing,Tony Kart,Lawrenceville GA
50y,Tomas Mejia,PKS Kart Supplies (PKS),Tony Kart,Danville CA
62a,Matheus Morgatto,SP Karting Team,Parolin,zapopan jal
124r,Thomas Nepveu,PSL Karting,Birel ART,Oka QC
64y,Aidan O'Neill,Ron White Racing,CRG,San Rafael CA
202f,Kai Palomino,Andersen Racing,Birel ART,Miami FL
209y,Nick Persing,Cambrian Go-Karts,Birel ART,San Jose CA
211z,Edward Portz,Nash Motorsportz,Exprit,Corvallis OR
062c,Colin Queen,2Wild Karting,Kosmic,Trabuco Canyon CA
231r,Thomas Simard,Team Koene USA,Tony Kart,Carmel IN
275y,Tyler Snow,Ron White Racing,CRG,Fairfax CA
011y,Ryan Tate,Speedsense Motorsports,Tony Kart,Half Moon Bay CA
N2,Dylan Tavella,Iron Rock Motorsports,Tony Kart,Massapequa NY
266t,Cash Tiner,Brash Racing,Tony Kart,Angleton TX
188z,Austin Torgerson,BBR Karting,PDB,Central Point OR
07h,Arie Venberg,Merlin USA/Franklin Motorsports,Merlin,Lakeville MN
414y,Matt Winfrey,PKS Kart Supplies,Tony Kart,Modesto CA
150c,Jacob Yesnick,Yesnick Racing,Merlin,Rancho Palos Verdes CA
88a,Matias Zagazeta,BBR Karting,FA Kart,Peru
[/table]
---
Mini Swift
Eight years ago at the inaugural SpringNationals, drivers like Colton Herta and Parker Thompson were fighting for victory in Sonoma. Today, both are in the Mazda Road to Indy program with Herta competing in the Indy Lights presented by Cooper Tires series and Thompson in his third season at the Cooper Tires USF2000 Championship level. Many in the 41-driver Mini Swift field have the talent to progress up the karting ranks and possibly into the professional level of motorsports, following in the footsteps of these two SKUSA graduates.
Luca Mars put himself into the record books as the inaugural double winner at the WinterNationals. The Energy pilot triumphed both days to leave NOLA as the championship leader. It was a battle throughout the weekend, however, as a handful of drivers were within contention throughout the weekend. Benik drivers Santiago Trisini and Reece Gold each placed runner-up once during the weekend, and they trail Mars in the championship standings. Carson Morgan (Benik) was the fourth different driver on the podium in New Orleans, placing third on Sunday. Throw in 2016 United States Pro Kart Series Rookie champion Brent Crews on the new Nitro Kart, and a lot of talent is at the top of the standings at the 1/3 mark.
Keep your eyes on drivers looking to improve on their performances from the WinterNationals. SKUSA #2 plate holder and 2016 Rotax Grand Finals champion Diego LaRoque (PDB) was never a factor at NOLA, battling illness. LaRoque has had previous success at Sonoma, and will be vying for more. 2016 SKUSA Pro Tour Micro Swift champion Kai Sorenson made his Mini Pro Tour debut at the WinterNationals, but never really a factor all weekend. The NorCal driver is changing chassis to a new 'blue' for this weekend, switching from Praga to Energy, and is looking to defend his home turf with a solid debut outing.
Provisional Mini Swift Entry List
[table]No.,Driver,Team,Chassis,Hometown
04j,Garrett Adams,Comet Kart Sales,FA Kart,Greenfield IN
002j,Logan Adams,Comet Kart Sales,FA Kart,Greenfield IN
49t,Noah Baker,Positive Motorsports,Energy,Pinehurst TX
71f,Paul Bocuse,Speed Concepts Racing,Tony Kart,Orlando FL
03m,Jesse Carrasquedo Jr,SP Karting Team,Parolin,Mexico
165f,Ashton Chilton,Team Nitro Kart,Nitro Kart,Key Largo FL
22c,Mathias Coito,Mad-Croc Karting USA,Mad-Croc,Los Angeles CA
611s,Brent Crews,Team Nitro Kart,Nitro Kart,Denver NC
131r,Dale Curran,Team Koene USA,Tony Kart,Ajax ON
122f,Jeremy Fletcher,Ocala Gran Prix (OGP),Tony Kart,Saint Cloud FL
133t,Chase Gardner,Gardner Motorsports,Energy,Prosper TX
455f,Reece Gold,Team Benik,Benik,Fort Lauderdale FL
13c,Steven Grafton,Sanner Racing,Tony Kart,Jamul CA
107f,Nikita Johnson,Team Benik,Benik,Saint Petersburg FL
024t,Luke Lange,Dallas Karting Complex (DKC) / SodiKart USA,Sodi Kart,caddo mills tx
N2,Diego LaRoque,BBR Karting,PDB,Laveen AZ
029y,Christian Legaspi,PSL Karting,Birel ART,San Leandro CA
881f,Anderson Leonard,Team Benik,Benik,Saint Petersburg FL
888n,Luca Mars,Energy Kart USA,Energy,Sewickley PA
727y,Kailey Meris,Team Benik,Benik,Elk Grove CA
88x,Carson Morgan,Team Benik,Benik,Anaheim CA
066x,Cole Morgan,Team Benik,Benik,Anahaim CA
016y,Sebastiaan Mulder,BBR Karting,Benik,Mill Valley CA
21d,Maximilian Opalski,,Benik,Conifer CO
156o,Jace Park,Russell Karting Specialties,Parolin,Overland Park KS
41z,Josh Pierson,Rolison Performance Group (RPG),Energy,Wilsonville OR
10z,Jonathon Portz,Nash Motorsportz,Energy,Corvallis OR
180f,Alex Powell,Speed Concepts Racing,Tony Kart,Doral FL
68m,Santiago Ramos,,DR Kart,Zapopan Jal
83y,Dustin Salaverria,Nash Motorsportz,Benik,San Francisco CA
121a,Kyffin Simpson,Speed Concepts Racing,Tony Kart,Middletown NY
001j,Lucas Smalec,Merlin USA / Franklin Motorsports,Merlin,Glenview IL
1,Kai Sorensen,Energy Kart USA,Energy,Lodi CA
46t,Alex Stanfield,Energy Kart USA,Energy,Argyle TX
014d,Enzo Swan,Team Benik,Benik,Centennial CO
08j,Nicholas Terlecki,Merlin USA / Franklin Motorsports,Merlin,Elgin IL
69t,Branyon Tiner,Brash Racing,Tony Kart,Angleton TX
102z,Ashton Torgerson,BBR Karting,PDB,Central Point OR
123f,Santiago Trisini,Team Benik,Benik,Miami FL
272s,Connor Zilisch,Team Felon,Energy,Matthews NC
23m,Erick Zuniga,,Ricciardo,Mexico
[/table]
---
Micro Swift
The Micro Swift division is welcoming a bit of an increase in drivers from NOLA to Sonoma, increasing to 20 for the upcoming weekend. In New Orleans, it was four drivers who stood up on the podium over the two rounds of racing. The two victors were returning title contenders Brandon Carr and Elliot Cox. Carr triumphed on Saturday with Cox taking the victory Sunday, each earning their second career Pro Tour win. Cox is switching back to Benik after running Vemme in NOLA, where he was able to come away with the championship lead by 15 points over Carr (Benik). Florida driver Alex Powell (Tony Kart) and Frankie Iadevaia (Nitro Kart) made up the other two podium finishers on the weekend. Powell is electing to move up to the Mini Swift division for the SpringNats, and thus makes Iadevaia the lead challenger vying to knock Cox and Carr off the top of the podium. Making his 2017 SKUSA Pro Tour debut is Georgia driver Mateo Rubio-Luengo. The Kosmic pilot is among the top Micro drivers with wins at WKA and United States Pro Kart Series over the first four months of the season.
Provisional Micro Swift Entry List
[table]No.,Driver,Team,Chassis,Hometown
7m,Ian Aguilera,,AM-Kart,Mexico
95c,Logan Ainsworth,,CompKart,Upland CA
217y,Piers Aspiras,PKS Kart Supplies (PKS),Top Kart,Rocklin CA
N2,Brandon Carr,Team Benik,Benik,Great Britain
N3,Elliot Cox,Team Benik,Benik,Indianapolis IN
3s,Sofia D'Arrigo,Team Nitro Kart,Nitro Kart,Clover SC
17c,Enzo Deligny,2Wild Karting,Parolin,Los Angeles CA
8s,Danny Dyszelski,Kaos Kart Shop,Benik,York SC
44s,Caleb Gafrarar,Russell Karting Specialties,Parolin,Midland NC
3t,Miles Hewitt,J3 Competition,CompKart,Houston TX
76n,Frankie Iadevaia,Team Nitro Kart,Nitro Kart,Seaford NY
21y,Ethan Nascimento,PKS Kart Supplies (PKS),Top Kart,Manteca CA
055y,Brody Nelson,Leading Edge Motorsports (LEM),Praga,Oakdale CA
09a,Sebastian Ng,Team Nitro Kart,Nitro Kart,Kannapolis NC
209y,Ryan Persing,Cambrian Go-Karts,Birel ART,San Jose CA
606a,Mateo Rubio-Luengo,,Kosmic,Atlanta GA
23t,Cooper Shipman,Iron Rock Motorsports,Benik Kart,Austin TX
57c,Logan Toke,PKS Kart Supplies (PKS),Top Kart,San Luis Obispo CA
13y,AJ Zarcone,Italcorse America,Italcorse,Las Vegas NV
[/table]