EKN Tournament Challenge Back for 2017
Open contest for karting community to win EKN Gear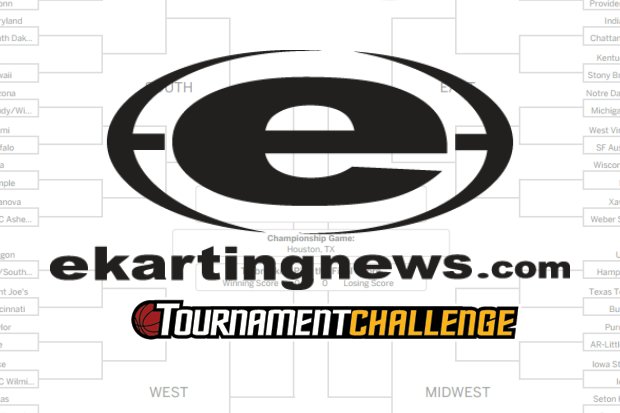 It is March Madness once again and after a great weekend of conference tournaments, the big dance is upon us with the 2017 NCAA Men's Basketball Championship ready to get underway. Everywhere across the country – offices, college dorms, high school cafeterias, across social media and even in the karting paddock is talk about the release of the official bracket for this year's Road to the Final Four. Sixty-eight teams are all vying for the chance to reach Glendale, Arizona and the University of Phoenix Stadium for the weekend of April 1-3.
If you have an abundance of knowledge about college basketball, or just like the thrill of competition, the EKN Tournament Challenge is just for you. Take on fellow karters and friends from around the world.
The rules are simple. Fill out ONE bracket to enter the contest. Please use your first and last name as the bracket entry in order to qualify (just like registering to the forums). The person who scores the most points, wins the contest with the top-three finishers all receive EKN Gear, designed and created by Styled Aesthetic.
Prizes:
1st: EKN longsleeve / EKN T-Shirt / EKN Hat
2nd: EKN T-Shirt / EKN Hat
3rd: EKN Hat
To enter, visit the eKartingNews.com group in the ESPN Tournament Challenge section. The group password is: eknbball
Talk up your bracket in the Forum Discussion.