EKN Trackside: 2017 SKUSA Pro Tour WinterNationals – Preview Part 1
Loaded Junior and Mini fields set for NOLA with Micro beginning second Pro Tour season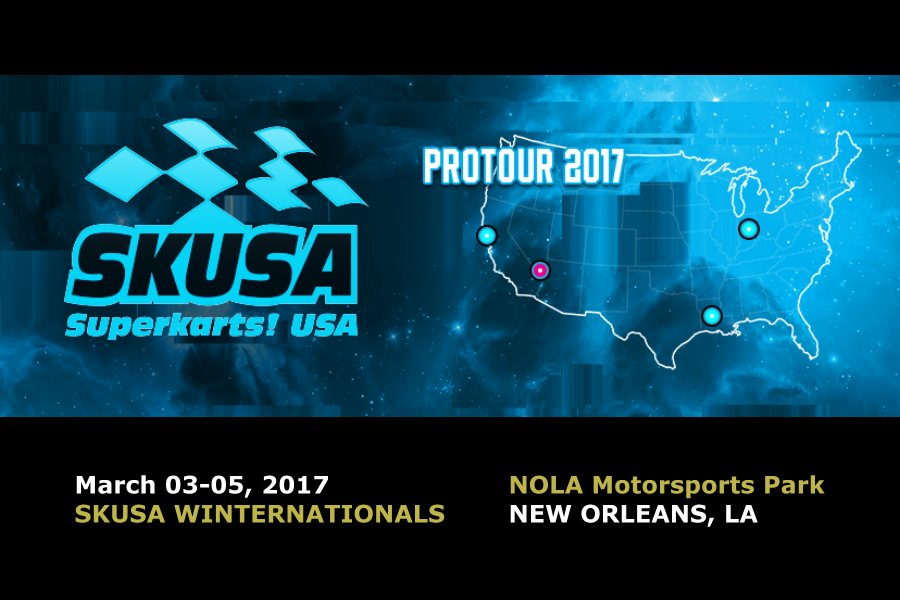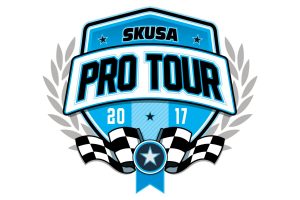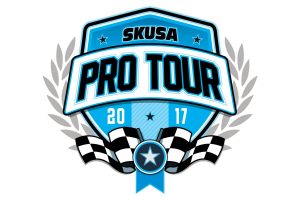 Just 100 days since the checkered flags waved to close out the 20th edition of the Superkarts! USA SuperNationals in Las Vegas, drivers, teams and families are all preparing for the start of the 2017 season and the SKUSA Pro Tour. It is a new era for the organization with the introduction of the WinterNationals, set to make its debut at the NOLA Motorsports Park facility in New Orleans on March 3-5.
NOLA Motorsports Park was opened in 2012 as a full motorsports facility, including the 1.5-mile long kart track. The New Orleans circuit began hosting major karting events in 2012, moving onto the world stage as the site for the 2013 Rotax Grand Finals – the first time the event was held on United States soil. SKUSA regional action has visited the course in previous years, including last weekend with the Texas ProKart Challenge. This is the first ever visit by the SKUSA Pro Tour.
eKartingNews is bringing all the action live to anyone and everyone with a laptop or mobile device. Bookmark www.ekartingnews.com/live and listen in to the live play-by-play provided by the official voice of SKUSA – EKN's own Rob Howden. Updates, photos and videos will be available throughout the weekend on the EKN social media outlets – Facebook, Twitter and Instagram.
---
X30 Junior
The X30 Junior division is among the largest divisions of the event heading into NOLA at 35 drivers. It is a great mixture of returning contenders and Junior rookies, set to battle for the inaugural WinterNationals victories. One of the top drivers in 2016 was vice-champion Dylan Tavella. The former Cadet star won both races at the SummerNationals, finishing runner-up at the SuperNationals to finish second in the standings. The title would have been his had the Iron Rock Motorsports / Tony Kart driver contested the SpringNationals. With a new year, Tavella is among the title contenders.
Of course, winning the SuperNationals puts you right at the top of the contender list no matter where you go. Tyler Gonzalez came out of Vegas as a SuperNationals winner, and is among the top Junior drivers heading into 2017. Gonzalez (Tony Kart) is part of the new Speed Concepts Racing operation, led by multi-time SKUSA winner and champion mechanic Mike Speed.
Four drivers from the SuperNationals podium are contesting the WinterNationals – including Oliver Calvo and Nicholas d'Orlando. Calvo (Top Kart) had an up and down rookie Junior season in 2016 with two podiums on the SKUSA Pro Tour. It was the same for d'Orlando (CompKart), coming through with a great third place performance in Vegas.
Zoey Edenholm was in contention for the SKUSA Pro Tour title heading into the SuperNationals until contact took her out of the SuperSunday main event. The Koene USA / Tony Kart pilot is back to contend once again, looking to become the second female SKUSA champion. Trey Brown is another returning driver to watch. Brown is coming off a broken collar bone on January 1, but the Nash Motorsportz / FA Kart driver bounced back to open up the California ProKart Challenge with a victory.
This year's rookie class is another solid crop of drivers including a number of champions. 2016 SKUSA Pro Tour Mini Swift champion Tyler Maxson is making the jump up in 2017, joining the new Speed Concepts Racing operation. Jak Crawford (Nash Motorsportz / FA Kart) is the current point leader at the Challenge of the Americas, coming off a two-win sweep in Phoenix this past weekend. Arias Deukmedjian (Tony Kart) represented the United States as the top finisher in the Mini Max division at the Rotax Grand Finals. Canadian Thomas Nepveu (PSL Karting / Birel ART) won a thriller Mini Swift main event at the SuperNationals, looking to transition that success at the Junior level in 2017. Sebastian Montoya (Birel ART) – son of IndyCar's Juan Pablo Montoya – is also making the jump up to Junior this season.
Provisional X30 Junior Entry List
[table]No.,Driver,Team,Chassis,Hometown
94t,Ethan Arndt,Trackside Karting Services,CompKart,Leander TX
812g,Hayden Bowlsbey,Motorsports Driver Development (MDD),Vemme,Folsom LA
28b,Trey Brown,Nash Motorsportz,FA Kart,Lemon Grove CA
12y,Oliver Calvo,PKS Kart Supplies (PKS),Top Kart,Stockton CA
79a,Franco Colapinto,CRG Nordam,CRG,
525t,Jak Crawford,Nash Motorsportz,Tony Kart,Conroe TX
16t,Adrian Cruz,Cruz Racing Team / DKC Racing Team,Sodi Kart,Fort Worth TX
25c,Joseph Daniele,Ryan Perry Motorsport (RPM),Top Kart,Long Beach CA
199f,Arias Deukmedjian,,Tony Kart,Merritt Island FL
015n,Nicholas d'Orlando,J3 Competition,CompKart,Hartsdale NY
082j,Jack Dorsey,KartCraft,Tony Kart,Carmel IN
221x,Zoey Edenholm,Team Koene USA,Tony Kart,Scottsdale AZ
287f,Jeremy Fairbairn,Team Koene USA,Tony Kart,Wellington FL
259f,Dylan Gennaro,Ocala Gran Prix (OGP),Tony Kart,Ocala FL
157f,Tyler Gonzalez,Speed Concepts Racing,Tony Kart,Saint Cloud FL
212j,Corbin Gurley,,Birel ART,Hebron IN
3o,Cooper Heffley,Champion Racing,Intrepid,Mustang OK
056f,Zachary Hollingshead,Ocala Gran Prix (OGP),Tony Kart,Ocala FL
53z,Jacob Hudson,Formula Works / Black Flag Racing Products,CompKart,Keizer OR
18t,Alejandro Jaramillo,,Tony Kart,Dallas TX
255f,Aidan Keel,Andersen Racing,Birel ART,Plant City FL
02j,Maks Kowalski,Franklin Motorsports,Merlin,Barrington IL
318a,Pedro Lopes,,Kosmic,Santana de Parnaiba SP
1,Tyler Maxson,Speed Concepts Racing,FA Kart,Lawrenceville GA
44g,Jesse Mitchell,,Birel ART,Hahnville LA
158f,Sebastian Montoya,Team Montoya,Birel ART,Key Biscayne FL
070j,Colin Neal,Motorsports Driver Development (MDD),Kosmic,Peebles OH
224r,Thomas Nepveu,PSL Karting,Birel ART,Oka QC
55c,Kameron Perry,PKS Kart Supplies,Top Kart,Riverside CA
118j,Austin Schaff,Franklin Motorsports,Merlin,Sussex WI
N2,Dylan Tavella,Iron Rock Motorsports,Tony Kart,Massapequa NY
127o,Zander Taylor,Russell Karting Specialties,Parolin,Overland Park KS
07h,Arie Venberg,Franklin Motorsports,Merlin,Lakeville MN
84n,Alexander Yankowski,Checkered Motorsports,PCR,Covington Township PA
88a,Matias Zagazeta,BBR Karting,OTK,
[/table]
---
Mini Swift
The largest category of the event is the Mini Swift division with 41 drivers set to take part at the inaugural WinterNationals. Throughout the list are highly-talented drivers with the ability to compete for a podium position at NOLA. Three stand out, coming into the new season as champions in 2016.
Diego LaRoque is known world wide following his victory at the Rotax Grand Finals in Micro Max this past November. The Arizona driver is off to a solid start in 2017, leading the Challenge of the Americas title chase as the BBR Karting driver is showcasing the new PDB chassis well. Reece Gold (Benik) was a double winner at the SKUSA SummerNationals and the USPKS champion would have been in contention for the Pro Tour title had he competed at the SpringNationals. Luca Mars is a WKA champion, earning success in many other events throughout 2016. Now aboard the Energy chassis, Mars completes a strong three drivers looking for more titles in 2017.
Three Mini Swift rookies may be potential championship contenders in 2017. 2016 Micro Swift Pro Tour champion Kai Sorensen is carrying the SKUSA #1 plate up for his rookie season in Mini. The Leading Edge Motorsports / Formula K driver already scored his first race win at the California ProKart Challenge opener in Buttonwillow. Brent Crews was a standout in the Micro level in 2016, and is jumping on board with the growing Nitro Kart brand for 2017. Crews is coming off a championship at the USPKS. Alex Powell was a two-time podium finisher in 2016 at the SKUSA Pro Tour and ready to add Mini podiums to his resume.
Some notable names are taking part at the inaugural WinterNationals. Garrett and Logan Adams are the grandsons of IndyCar driver Mark Dismore. The two had a standout 2016 season in WKA and USPKS competition, looking to take Comet Kart Sales to the podium at the Pro Tour once again. Fernando Barrichello – son of Formula One driver Ruben Barrichello – will make his SKUSA debut at the WinterNationals, racing under the Ocala Gran Prix tent.
Others to watch include SoCal driver Carson Morgan (Benik), Franklin Motorsports driver Nicholas Terlecki (Merlin) and Texas ProKart Challenge NOLA winner Jack Jeffers (Benik).
Provisional Mini Swift Entry List
[table]No.,Driver,Team,Chassis,Hometown
04j,Garrett Adams,Comet Kart Sales,FA Kart,Greenfield IN
002j,Logan Adams,Comet Kart Sales,FA Kart,Greenfield IN
136r,Justin Arseneau,PSL Karting,Birel ART,Morin-Heights QC
49t,Noah Baker,Iron Rock Motrsports,Benik,Pinehurst TX
241f,Fernando Barrichello,Ocala Gran Prix (OGP),Tony Kart,Ocala FL
5d,Joey Brienza,Nash Motorsportz,Energy,Golden CO
44t,John Burke,Iron Rock,Energy,Carrollton TX
165f,Ashton Chilton,Team Nitro Kart,Nitro Kart,Key Largo FL
116t,McKenzy Cresswell,Trackside Karting Services,CompKart,Cedar Park TX
611s,Brent Crews,Team Nitro Kart,Nitro Kart,Denver NC
131r,Dale Curran,Team Koene USA,Tony Kart,Ajax ON
48f,James Egozi,Team Koene USA,Benik,Miami Beach FL
27g,Jake Faulkner,,Vemme Kart,New Orleans LA
122f,Jeremy Fletcher,Ocala Gran Prix (OGP),Tony Kart,Saint Cloud FL
133t,Chase Gardner,Dallas Karting Complex (DKC) / SodiKart USA,Sodi Kart,Prosper TX
455f,Reece Gold,Team Benik,Benik,Fort Lauderdale FL
12t,Ayrton Hernandez,Iron Rock Motorsports,Tony Kart,San Antonio TX
144t,Jack Jeffers,Nash Motorsportz,Benik,San Antonio TX
024t,Luke Lange,Dallas Karting Complex (DKC) / SodiKart USA,Sodi Kart,Caddo Mills TX
N2,Diego LaRoque,BBR Karting,PDB,Laveen AZ
881f,Anderson Leonard,Team Benik,Birel ART,Saint Petersburg FL
888n,Luca Mars,Energy Kart USA,Energy,Sewickley PA
727y,Kailey Meris,PKS Kart Supplies,Benik,Elk Grove CA
2t,Caiden Mitchell,Dallas Karting Complex (DKC) / SodiKart USA,Sodi Kart,Rockwall TX
88x,Carson Morgan,JO Motorsports,Benik,Anaheim CA
066x,Cole Morgan,Team Benik,Benik,Anahaim CA
013g,Bryson Morris,Comet Kart Sales,FA Kart,Old Hickory TN
156o,Jace Park,Russell Karting Specialties,Parolin,Overland Park KS
41z,Josh Pierson,Rolison Performance Group (RPG),Tony Kart,Wilsonville OR
80f,Alex Powell,Speed Concept Racing,Tony Kart,Doral FL
15t,Santiago Robles,Orsolon Racing,Benik,San Antonio TX
9a,Rodrigo Sanchez,BBR Karting,PDB,
86t,Ryan Shehan,Trackside Karting Services / Guide North Racing,CompKart,Cedar Park TX
001j,Lucas Smalec,Frankin Motorsports,Merlin Kart,Glenview IL
1,Kai Sorensen,Leading Edge Motorsports (LEM),Praga,Lodi CA
46t,Alex Stanfield,Energy Kart USA,Energy,Argyle TX
08j,Nicholas Terlecki,Frankin Motorsports,Merlin,Elgin IL
102z,Ashton Torgerson,BBR Karting,PDB,Central Point OR
123f,Santiago Trisini,Team Benik,Benik,Miami FL
113a,James Wharton,Kartsport North America,FA Kart,
272s,Connor Zilisch,Team Felon,Energy,Matthews NC
[/table]
---
Micro Swift
2016 was the introduction of the Micro Swift division to the SKUSA Pro Tour. Just under 60 different drivers took part in the three events on the season, with nearly 20 set to contest the first ever WinterNationals. Two drivers that came up just short of the championship are returning in 2017 as the lead contenders. British driver Brandon Carr (Benik) won at the SpringNationals, placing vice-champion in the standings. Carr will carry the SKUSA #2 plate in 2017 while SKUSA #3 belongs to Elliot Cox. A winner at the SummerNationals, Cox is moving to the MDD stable aboard a Vemme Kart for the new season. Some of the best from the east coast will be on hand, including a group from the Nitro Kart operation. The new chassis is already finding success in the new season, with Frankie Iadevaia and Ben Maier representing the brand in Micro. Caleb Gafrarar (Parolin) is starting his second season in the Micro class, already earning a victory at the WKA Daytona KartWeek in December. Christian Miles (Praga) is coming off a WKA Winter Cup win at Jacksonville this weekend against many of those competing at NOLA this weekend. Some of the best from the west are making the long haul from the Pacific coast – with California PKC front runners Enzo Deligny (Parolin) and Logan Toke (Top Kart). They currently sit second and third in the series championship standings.
Provisional Micro Swift Entry List
[table]No.,Driver,Team,Chassis,Hometown
217y,Piers Aspiras,PKS Kart Supplies (PKS),Top Kart,Rocklin CA
8e,Ethan Ayars,Russell Karting Specialties,Parolin,Weatherby Lake MO
71f,Paul Bocuse,Speed Concepts Racing,Tony Kart,Orlando FL
N2,Brandon Carr,Team Benik,Benik,
N3,Elliot Cox,Motorsports Driver Development (MDD),Vemme Kart,Indianapolis IN
4c,Enzo Deligny,2Wild Karting,Parolin,Los Angeles CA
8s,Danny Dyszelski,Motorsports Driver Development (MDD),Vemme,York SC
44s,Caleb Gafrarar,Russell Karting Specialties,Parolin,Midland NC
3t,Miles Hewitt,J3 Competition,CompKart,Houston TX
76n,Frankie Iadevaia,Team Nitro Kart,Nitro Kart,Seaford NY
67n,Ben Maier,Team Nitro Kart,Nitro Kart,Stevensville SC
722j,Christian Miles,Kartsport North America,Praga,Paloma IL
21y,Ethan Nascimento,PKS Kart Supplies,Top Kart,Manteca CA
23t,Cooper Shipman,Iron Rock Motorsports,Tony Kart,Austin TX
57c,Logan Toke,PKS Kart Supplies (PKS),Top Kart,San Luis Obispo CA
[/table]