Autobahn Country Club Adds Ignite
"Igniting" Chicagoland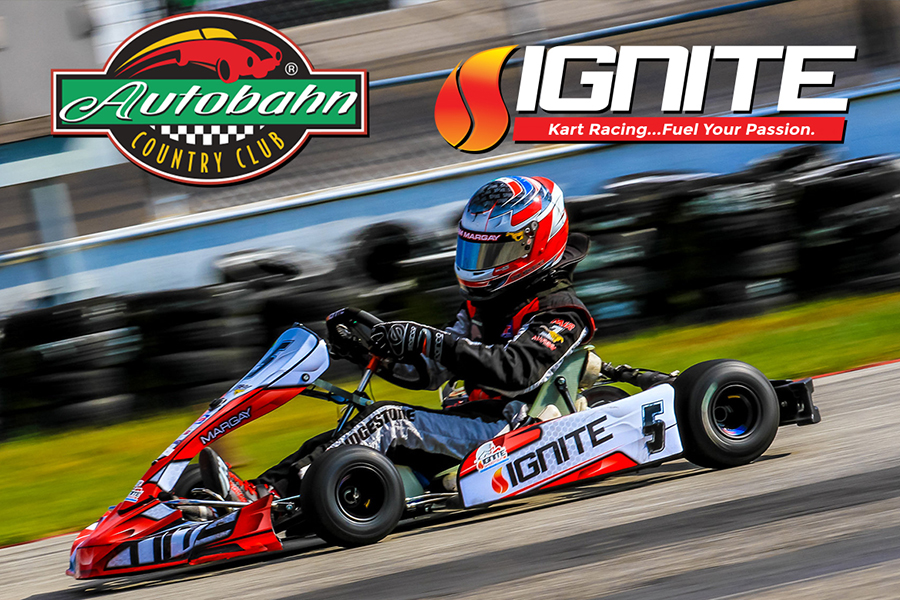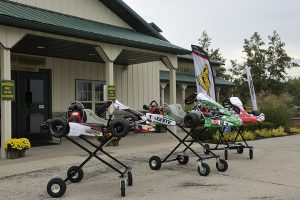 Margay Racing LLC is pleased to announce that the Ignite Rookie, Junior and Senior classes have been added to the Autobahn Country Club Member Racing Series in 2017. The Ignite program will become the cornerstone of the entire karting program inside the beautiful Joliet, Illinois facility. Since debut of the spec series at the Gateway Kartplex in 2015, the Ignite program has brought over 70 new racers to the St. Louis area through a proven equalizing formula. Autobahn Country Club joins the list of venues in the Midwest area to adopt the growing spec program, including: Mid-State Kart Club, TNT Kartways, 61 Kartway, Gateway Kartplex, USAC's Battle at the Brickyard and the Rock Island Grand Prix.
Creating the perfect entryway into the sport, Margay Racing has provided a proven spec chassis equipped with the popular Briggs and Stratton LO206 engine, creating an extremely competitive, affordable and reliable racing kart. Targeting new racers, Margay has worked to remove or minimize entry barriers to the sport and has created a platform where drivers can focus on developing their on-track skills while keeping costs and maintenance to a minimum.
Autobahn Country Club will also serve as the facilities authorized Ignite dealer. Track Manager Mike Gritter states, "With a goal to provide a ladder program under one roof, from karting to sports cars, this truly fills the gap for young driver development. With the spec-nature of the Ignite class, drivers can truly focus on developing proper race craft".
For anyone interested in joining Autobahn Country Club, make sure to stop by the 2017 Track Car Expo on Saturday, February 25 at 9am to learn more about their Member Racing Program. Register at http://autobahnmembers.com/track-car-expo/. To contact track manager, Mike Gritter, call (815) 823-8587. For more information on Autobahn Country Club, visit autobahncc.com.
For Margay Racing updates, follow us on Facebook and Instagram.