Merlin Racing Chassis Racks Up 5 Wins at USPKS Rounds 5-6 In Mooresville, NC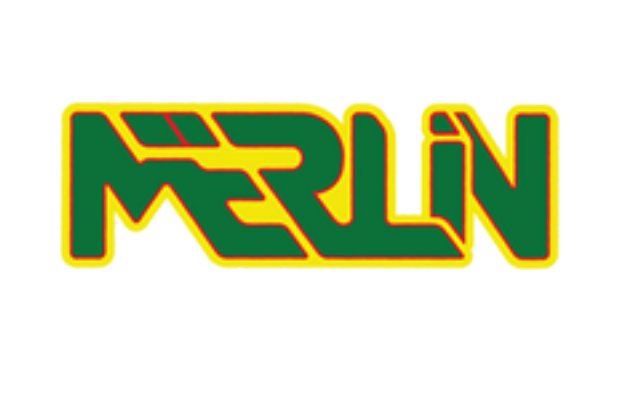 It was another stellar weekend for Merlin racing chassis at rounds 5 & 6 of the USPKS series in Mooresville, NC July 8-10.  With 12 drivers in attendance the Merlin contingent was not huge but was definitely effective against competing brands.  Merlin Nation captured 5 final victories in total while grabbing 15 podiums, 20 top five finishes and 28 top ten results over the two days of racing.
Cadet/Rookie
Saturdays action would see early struggles in qualifying for Happy hour winner Kyle Thome in Swift cadet.  A difficult heat 1 would see Thome knocked back due to contact while heat 2 he would bounce back from 15th to 7th where he would progress to in the final from a mid pack starting position.  Thome would again come from the back Sunday after a hard wreck in heat 1 to claim another top ten position rallying back to 9th in the final.  Karting newcomer Hunter Yeany would make his first start in the USPKS series in the Iame Mini Swift category in Mooresville.  Yeany would gain valuable experience in his early career with a pair of 13th place finishes on the weekend.  Yamaha cadet would fair better for the Merlin cadet drivers as Kyle Thome and first year sportsman driver Lucas Smalec would take to the challenging circuit.  Struggles again in qualifying for Thome would see him progress Saturday into the top ten with P7 his final result.  Smalec ended just outside the top ten in P11 after re-bounding from a dnf in heat 1.  Sunday would see a much more solid run by both drivers as Thome would come home P2 in the final after leading laps and battling hard in the 10 kart lead pack.  Lucas Smalec would also mix it up in the same group with an eventual finish of 8th notching another top ten in his first year out of the rookie classes.
Junior
The junior classes were dominated by Merlin drivers over the weekend including taking 10 of the 12 available podium positions in Yamaha and Iame X30 competition.  Saturdays results have been the season highlight as Sam Mayer, Alex Bertagnoli and Austin Schaff would shut out the competition for the 3 steps in both Junior divisions.  Sam Mayer would take top honors and be dubbed the "Mayer of Mooresville" with dominating performances in both Yamaha and Iame X30 finals.  Alex Bertagnoli would continue his 2016 season with another pair of podiums taking 2nd in X30 and 3rd in Yamaha.  Austin Schaff was the third Merlin driver to round out both podiums in Saturdays action with a 3rd in Iame X30 Jr and a runner up position in Yamaha Jr.  The trio of drivers put in a great performance and displayed a bit of selfishness to the competition hogging the steps.  Yamaha Jr would also see Merlin drivers Emory Lyda claim 5th, Ben Varner 8th and an unfortunate dnf for one of the quickest drivers on the day Arie Venberg in Saturdays competition.  Iame X30 would also see a top ten for Route 66 points leader Stephen Dial on the weekend.  Sunday would go almost as well for the Merlin drivers as Bertagnoli and Mayer would return to the Yamaha podium.  This time Bertagnoli flexed his muscle to pull out a close battle with runner up Sam Mayer.  Schaff would have an unfortunate dnf from cintact relegating him to 13th.  Arie Venberg rebounded from Saturdays misfortune with a 4th place result as Ben Varner wasn't far behind in 5th.  Emory Lyda would again run inside the top ten with another solid result of 8th.  The X30 jr final was a fantastic run again for the 4 Merlin drivers but the shut out could not be completed.  Strong performances again boosted the small contingent as Mayer, Schaff and Bertagnoli would finish 2nd, 3rd & 4th.  Stephen Dial would grab a second top ten with a 10th place result.
Senior
With only 2 drivers in the senior categories one would have to assume that expectations would be grim.  This was again not the case as Merlin's "Unicorn" Brandon Lemke would go on to stun the Iame Pro field both days with dominating victories.  With a now commanding points lead Lemke would show the "power of one" in the top class while driving the 01 Merlin to a finish of P1.  Yes, that's a lot of ones, especially for the only Merlin in the Iame Pro division.  Lemke would re-visit the podium in the Yamaha Pro division with a runner up in Saturdays final.  Minnesota's Jake Venberg showed great speed in Saturdays rounds advancing to 5th by the end of the final.  Sunday would have Venberg post his best USPKS result with a 2nd place finish.  Lemke would battle for the lead but contact would end his race early.  Another show of solid results for the duo of senior drivers.
Merlin Racing Chassis are imported by Dream Works Karting Supply, LLC in New Berlin Wisconsin and supported by their retail and race division Franklin Motorsports.  A small manufacturer Merlin stood among the industry giants with a final position of 3rd in the 2015 ekartingnews chassis rankings displaying quality over quantity.  For more information on products and race programs contact Franklin Motorsports @ www.franklinkart.com or visit Merlin Nation on facebook.