Gus Traeder: 1925-2016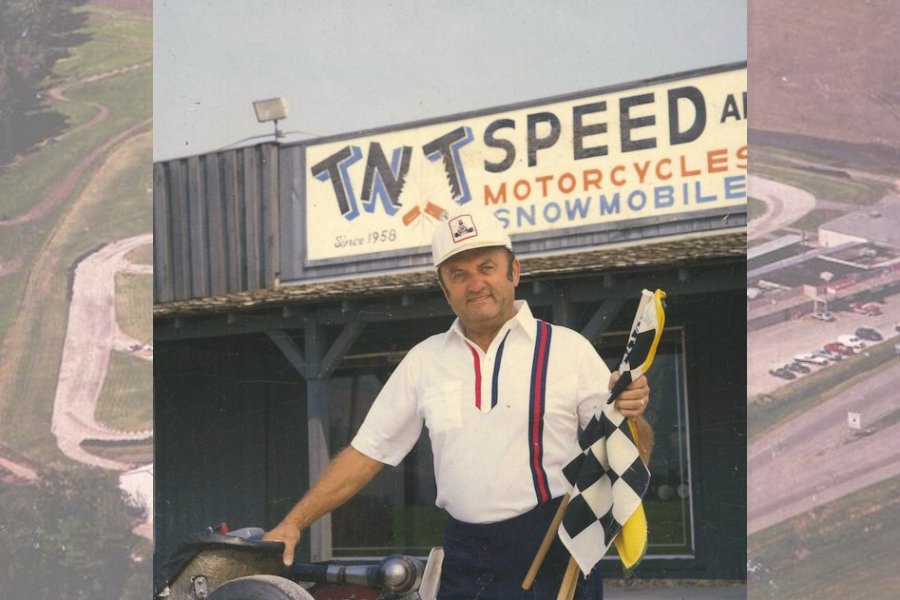 The karting world lost a pioneer of the sport with the passing of Clyde 'Gus' Traeder on June 13. The 90-year-old resident of Quincy, Illinois was introduced to the industry of karts through his management position at the Montgomery Ward Farm Store. Finding land in West Quincy, Missouri, Traeder opened TNT Kartways with his wife Fern in 1961. The facility was the 'central' location between the west and the east, hosting a number of major events during its over five decade history, including a televised ABC Wide World of Sports national championship. Traeder was an innovator in regards to taking karts to the city streets, hosting the Gran Prix of Karting in Quincy's South Park from 1970-1999. Gus conducted Professional Karting Association (PKA) events across the country from California to New York. Traeder is a member of the WKA Hall of Fame and inaugural member of the Vintage Racing Hall of Fame. EKN reached out to a handful of veteran members of the industry who knew him well.
"Those of us in Rock Island join the karting community in celebrating the life of Gus Traeder who was the first race director of the Rock Island Grand Prix in 1993-1995. There is no question that the Rock Island Grand Prix wouldn't be what it is today without the early support of Mr. Traeder and his PKA team which held street races across the country. Gus was old school and we were trying to produce a karting event that would boost the sport into the modern era, so our relationship was short-lived. But there is no questioning the tremendous impact he had on the sport of kart racing, and our event, and for that we will always be grateful." – Rock Island Grand Prix's Roger Ruthart
"Gus was the first promoter in the Midwest that elevated karting into a spectator sport. Whether it was a national at the famed TNT Kartway televised on ABC Wide World of Sports, or a PKA race in South Park with tens of thousands of spectators. When you were at one of Gus's races, you were at an EVENT." – Rick Fulks
"Gus was without question the best race promoter of all time. Sure, there have been some other big races come and go, but what other promotors pack in 20,000 plus real fans with beer gardens and parties for so many years at multiple venues. There are actually people that would say he did it for the money, which is funny as I don't think he got rich off karting and putting on a street race is mountains of work. Gus promoted races for the love of the sport, period. He made us karters look like rock stars to the fans. I will always be grateful for what Gus did for our sports. God Speed Gus!!" – Alan Rudolph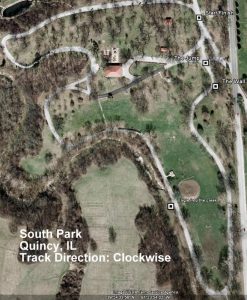 "Gus was a great promoter and businessman, hardworking and most importantly, a great family man. The history of karting in the United States is filled with people that have made…and some that continue to make…significant contributions to the sport over many years. And then there is Gus. He promoted (promoted being the key word) kart racing in seven decades…let that settle in for a second. Gus was a friend to everyone but he didn't play favorites. As a race director, he may have made a call you didn't agree with but he would make the call the same way again. If you wanted to argue it, he would be happy to tell you to load your equipment and go. There was no question who was in charge. He was fair, consistent and tough as a race director…which is exactly what the roles requires.
"As a promoter, he was second to no one. He did not put on 'races', he put on 'events'. Everything he did was professional, well organized and first class. For years TNT Kartways was the 'go to' track for the best kart racers in the country.  Whether it was the IKF or WKA Nationals or a PKA Pro race, West Quincy, MO was always the place to be in August if you wanted to see the best karters in North America in action.  With its central location, it attracted the best from the east coast, the west coast and Canada.  Everyone would converge on Quincy. Beyond TNT, Gus also put on some of the best street races of all times, giving karters a chance to race in front of crowds unheard of in karting before and also providing an economic boost to the communities he brought the races to."
"And of course something has to be said about "The Park"…the almost mythical street race that took place annually in South Park in Quincy for over 30 years.  Arguably the most unique karting event ever promoted.  This was an event that only Gus could pull off.  The Park was a one of a kind event and Gus was certainly a one of a kind promoter.  If you won at The Park, you could win anywhere."
"Gus was one of the first to start selling our Margay 'Safari' Gearbox back in the early 1960's so our family connection really goes back three generations.  My grandfather had polio and didn't get around well. I remember as a kid in the late 1970's when we would head to TNT for the IKF Nationals, Gus would always have a spot reserved for my grandfather to sit and watch the races from.  I thought at the time (I was ten), 'Gee, we must be special.'  Of course in retrospect, it's clear that Gus was the one that was special.  He was very thoughtful in ways many people may never have noticed."
"It's important to note that while we in the karting community were very fortunate to benefit from Gus's efforts, Gus was also very active in supporting many community causes and activities in the city of Quincy.  His reach and ability to make things happen had a positive impact that was felt throughout karting and throughout the city of Quincy."
"The funeral procession left the church and drove south on 12th Street to South Park. A kart then lead the procession through south park. They had corner workers in every corner waving flags… The procession left there and went right across the street to the cemetery."
"Gus never wasted a moment and his was truly a life well lived." – Keith Freber of Margay Racing