EKN TV: X30 Challenge Europa – David Malukas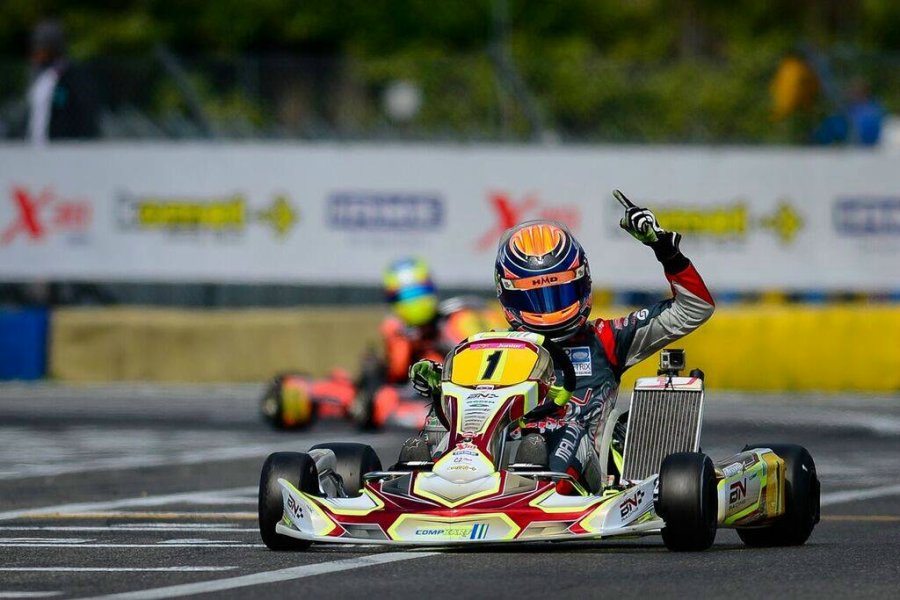 (Photo: The RaceBox)
Reigning X30 Junior World Champion David Malukas returned to Europe this past weekend to take part in the opening round of the X30 Challenge Europa, held at the 7 Laghi Kart Track in Castelletto, Italy. The American driver from Illinois was among the top contenders all weekend in the 65-driver field. David, carrying the #1 plate, was second after qualifying and went on to win all three of his heat races aboard the CompKart machine.
In Race 1, Malukas placed third in the 16-lap after a hard battle. Race 2 was caught on-board courtesy of The RaceBox for your viewing pleasure.
Following the race, Malukas was excluded for 'non compliance with the yellow flag'. In the video, you can see #2 Callum Bradshaw acknowledge the flag with a point while Malukas dives underneath for a pass (9:26 in the video). The following lap, it appears Malukas gave the spot back in the same spot, however, it is believed to be still under yellow flag conditions. The two continued fighting and another pass and re-pass was made between the two in the same section of the track. David took over the lead for good on lap 12 with a great pass, and went on to cross the line first. The penalty however removed him from the results, placing him 33rd overall for the event points.
EKN has contacted Malukas for a statement regarding the situation and will update the story once we reach him.