Crouse, Headley, Alder, and Miller lead All Winners in Memorable Gold Cup Season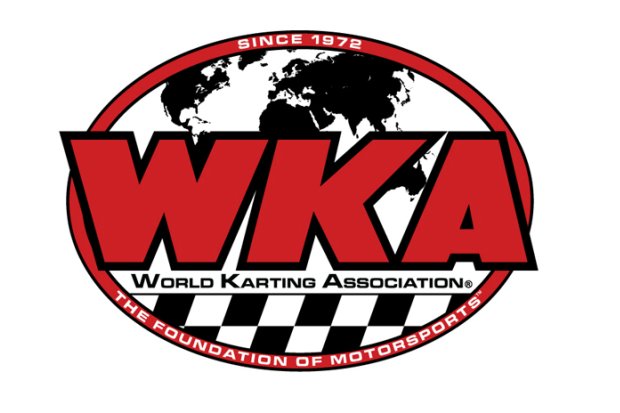 When the 2015 version of the RLV Tuned Exhaust Products Gold Cup season started back in March at 103rd Street Sports Complex in Jacksonville, Florida, many should have known then that the 4 victories snared by Aiden Baker Crouse would be just a small taste of the top shelf of the podium for the young Sportsman driver. In fact, it served as just one-fourth of the national event and Friday Night Shootout wins the North Carolina driver would attain in the 2015 season, as Crouse totalled16 victories in all for the year.
Crouse's path of multiple wins spread like fire throughout the pit area to other camps, as Senior driver Paul Headley, carrying the banner for the Animal ranks in 2015, notched 9 wins, while Junior Class competitors Jason Alder and Matthew Miller would take 8 and 6 wins respectively, with Alder matching Crouse at the season opener in Jacksonville with 4 wins.
The end result of all the success for Crouse led to titles in 3 classes, including the Razor Chassis Sportsman Pro Gas Lite and Heavy classes, as well as the Miller Welders Sportsman LO206 Class. In the LO206 class, Crouse topped Tanner Carter, a 3- time winner in his own right on the final weekend of racing alone in Barnesville, Georgia. Riley Kelley, who began to catch steam in Kershaw, South Carolina at the series second stop, and exploded for 4 wins in Camden, Ohio, finished third in the LO206 standings, with Cale Hall and Mark Steube completing the top 5. In the Sportsman Pro Gas Lite class, Kelley, Carter, Hall, and Macon Moore were the top 5 for the season, while Kelley, Moore, Steube, and Andrew Willis, a 2-time winner on opening day, completed the top 5.
While Crouse cleaned house in the Sportsman ranks, the battle between Jason Alder and Matt Miller kept fans on their toes. After Alder swept the Van K Wheels Junior Pro Gas Lite, as well as the Brads Heating and Cooling Junior Pro Gas Animal classes at Jacksonville, victories became a little tougher to come by with David Kalb Jr ripping off 3 wins in Kershaw, including the Friday night shootout win, while Miller and Hunter Johnson claimed the other wins that weekend. 2 more wins by Johnson in the season finale, coupled with wins by Alex Vrabel and Cody Hall kept things a little tighter than Alder wanted. But in the end, the Maryland driver took the Junior Pro Gas Lite title over Miller, with Joshua Stark, another most consistent finisher this year, taking third in the standings, while Hall and Brian Van Cleve completed the top 5.
Miller claimed the Junior Pro Gas Heavy title, as well as that of the Thor Oil Junior LO206 class, racking up six wins, and the Gas title over Vrabel, with Alder, Stark, and Jimmy Cole Jackson completing the top 5.
In the LO206 category, Miller topped Hall, Jackson, Alder, and Talia Moffett, one of the many up and coming top females in 4 Cycle Sprint competition.
Daytona Dirt Class Structure Now Online
With the Monday announcement of the classes and purses for the latest edition of the WKA/Unilli Tires Daytona Dirt World Championships Dec 27-30 at Daytona International Speedway, comes the Class Structure for the 39 classes that will be on hand for this years event, sporting $100,000 in purse, awards, and prizes.
This year's lineup is relatively close to that of last Decembers event, with very few changes, mainly to the Junior 3 classes, which will utilize the big pipe in their Clone classes this year, along with a Blue Restrictor Plate.
The respective No Pro Classes have been changed, in name only, to Semi Pro, with the same theme attached to the classes. As is the case with other programs, any driver who runs the $10,000 to win Pro Clone Heavy Class CANNOT run the Semi Pro Clone Heavy Class. Drivers must choose which of those 2 classes they will designate to run. The same applies to Day 1 with the Semi Pro Animal Heavy and $5,000 to win Pro Animal Heavy classes. Drivers running Pro Animal Heavy CANNOT run Semi Pro Animal Heavy. Drivers must choose one or the other, but not both. This rule applies strictly to these classes specifically, and does not prohibit a driver from running any other senior classes such as Champ Heavy, Limited Modified, or Animal or Clone Medium classes for example.
It is also a requirement for ALL drivers that are planning to run a Pro Class, that they MUST enter a Trophy Class. For example, once a driver decides to run either Pro Clone Heavy or Semi Pro Clone Heavy, they MUST also be entered in 1 of the classes that pays $500 to win with an overall purse of $1,000. This is the rule that applied at Daytona last year, and will be enforced once again this season.
Drivers must also remember, if respective minimum kart counts are not met in any class, purse payout will be 80%. As you fill out your entry blank, be mindful of the classes listed in their respective purse categories for minimum class participation numbers, as well as respective entry fees.
To view the Class Structure for Daytona Dirt, click on Racing Series on the WKA website. You will see the categories, including Speedway Dirt. Underneath will be a designated category for 2016 Class Structure.
Anyone with questions regarding the 2016 edition of the WKA/Unilli Dirt World Championship can contact Buddy Long at (704) 455-1606, ext 112, or at buddy@worldkarting.com.
Please follow and like us: