Two Brothers, One Racing Team, Take 1st and 2nd place in 2015 Chainbreakers Go-Kart Season Series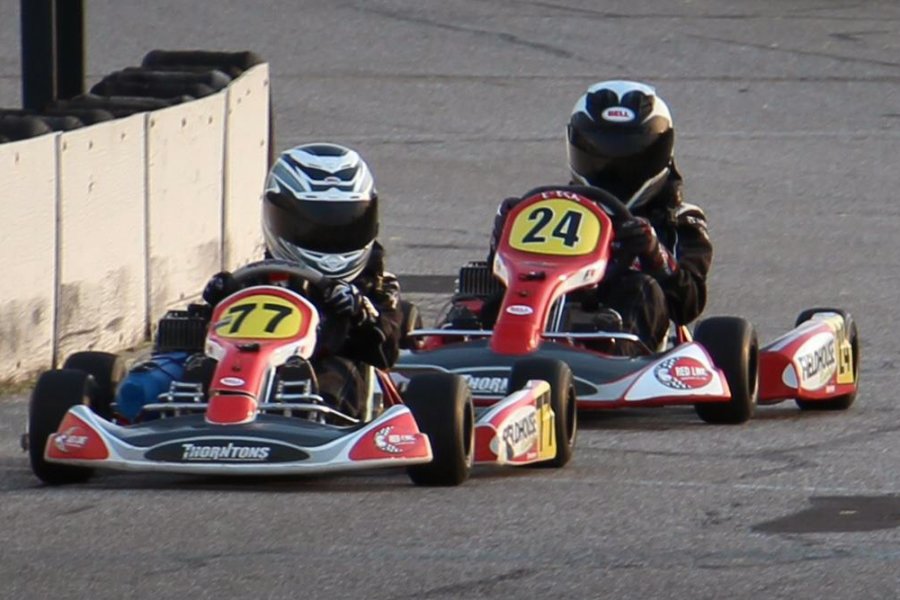 Fieldhouse Racing, a team of two young brothers who race together in the Yahama Junior Sportsman series at Whiteland Raceway Park in Indiana (yes, the same track where Tony Stewart, Mark Dismore, and John Andretti started their racing careers), wins 1st and 2nd place this season, which ended October 10, 2015. But this dual family feat didn't come easy.
Chris Fieldhouse, the boys' father, coach, and tuner, contributes their success to something he feels has been lost in the sport — basic fundamentals. "Our secret to success is no secret. From day one at the ages of three and five years old in minimoto electric karts, we taught them basics — safety, driving lines, apexes, breaking points, clean passing, and much more. We walk the tracks and dissect onboard videos. We began racing in 2013 in blue jeans and sneakers competing against teams spending many times the money we did." Undeterred, his sons' Beck Fieldhouse (12 years) and Ried Fieldhouse (10 years) respectively drove 2005 and 2011 Birel karts this year, beating out kids with full team rides and brand new equipment. And even a few unexpected race crashes that bent Ried's axle and broke his chassis – not once, but twice – couldn't slow down or stop this dynamic brother duo.
Chris said, "I'm just so proud of them. They love go-karting, and hope to continue to climb the racing ladder to success and possibly F1 one day on pure talent. That's the way it should be."
Placing 1st and 2nd in the coveted Chainbreakers season this year proves just that. And don't think sibling rivalry wasn't a factor – it most certainly was. When asked about his bigger brother in a recent TV interview, Ried Fieldhouse said: "I've won about five races…and he's won eight or nine. I just keep getting better every race, and now I'm starting to beat him more and more."
As for next year? The team hopes to secure sponsorship – and keep moving up!
For more about Fieldhouse Racing, or to watch the boys' TV interview, visit our website www.fieldhouseracing.com. To reach Chris Fieldhouse directly, email contact@fieldhouseracing.com, or call (502) 727-0392.