Inverness Grand Prix Street Race Coming Soon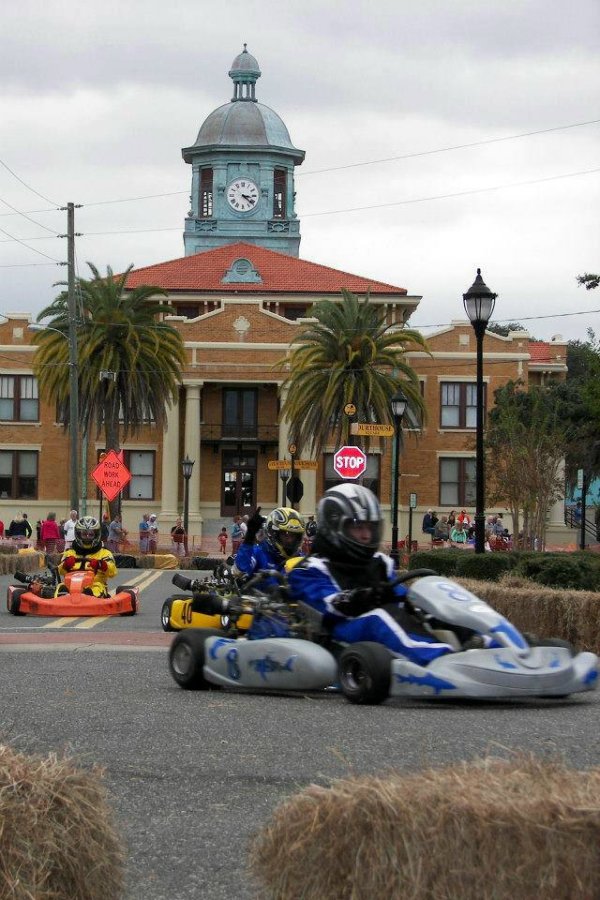 The City of Inverness is preparing for its fifth annual Inverness Grand Prix Street Race. This unique street racing event only takes place in a handful of other cities in the nation. The city streets are transformed into karting track with twist and turns through a picturesque downtown. It is sanctioned by World Karting Association (WKA) and is It's an amazing undertaking for the City of Inverness (population 7,000). The City events staff has partnered with the local karting club to work together on the goals of becoming a destination for kart enthusiasts and providing high quality entertainment for all ages.
Race Information:
Date: Saturday, November 21, 2015 from 11 a.m. to 5:30 p.m. (participants arrive between 7 and 9 a.m.)
Location: 1 DR MLK Ave., Inverness, see registration tent.
This World Karting Association (WKA) sanctioned event
Classes: AKC KID KARTS -With guests-min. 225lbs, BSP red plate. Ages 5-7; AKC JR SPORTSMAN – With guests-min. 285lbs, BSP purple plate. Ages 8-11; LO206/Clone Jr/Sr. – Georgia Sprint Kart Assoc regs.; AKC MODIFIED/HEAVY – AKC regulations; TAGS Jr/Sr – Florida Pro Kart regulations, YAMAHA-ANIMAL CHALLENGE
Register online for the Inverness Grand Prix at MotorsportReg.com
Friday night brings the annual free kick off to all festival-goers with a special Friday Night Thunder car cruise in, motor festival vendors. The free concert in downtown with favorite Stormbringer with special guest Robby Steinhardt with the music of Kansas with hits "Dust in the Wind" and "Carry on Wayward Son."
Saturday the streets of downtown Inverness will be transformed into a challenging kart racing track