IAME Issues Statement Regarding X30 Super Engine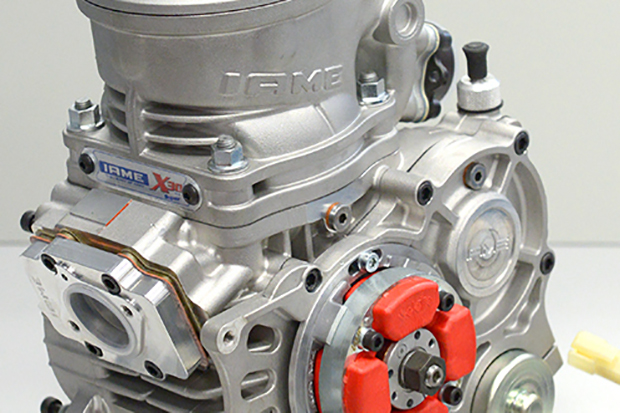 (Photo: KSP.fr)
Following the IAME International Final, the Italian engine manufacturer introduced the X30 Super engine during a presentation in Lyon, France. The new 175cc non-gearbox powerplant features a direct drive option with a 16,000 rpm maximum, with no power valve and some of the same features of the X30. Questions arose throughout the industry if this was the next engine to replace the growing X30, that many are just now jumping on board with. IAME has released a statement regarding the new X30 Super engine.
After receiving a lot of enquiries about the X30 Super engine, we are pleased to clarify that the introduction of such engine will take place in 2016. It will be launched as an international class, by invitation only, for professional drivers/chassis brands in the X30 Challenge Europa, the IAME International Final and the X30 Euro series. It will also debut in a few select other markets, capable of developing a professional stock engine class.
The X30 Super (175cc – water cooled – TaG) won't replace in any way the existing X30 nor the existing X30 classes.
We will disclose more information over the next few weeks.
IAME S.p.A