Sanzaru Games Karting Round Nine – Where The Championships Will Be Determined
Pro Stock Honda is the GoPro Featured Class with many top Pro's battling!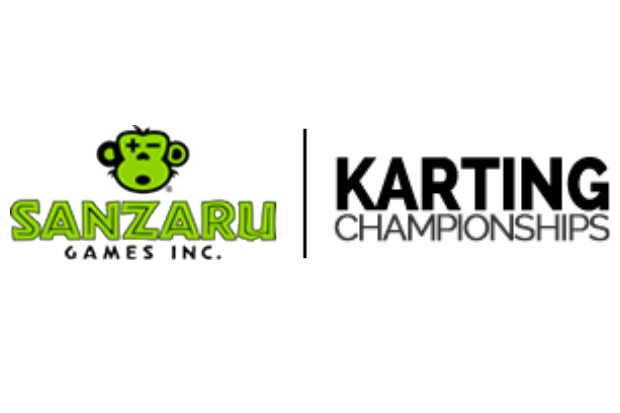 All the hard work comes down to one final race, the finale of the season. Race #9 of the Sanzaru Games Karting Championships will determine the champions in 8 of the 10 classes in the series, only 80 Masters and EVO Electrics has been sewn up. Many of the remaining Banquet podium positions are still up for grabs. The Track layout will be the Pro National track (National track with no tic-tac-toe) and the GoPro featured class will be the Pro Stock Honda class. This raceday will be the first day of Standard Time and it will be getting dark by 5:00, thus the race day will be a one Pre-Main format of 10 laps and a 15 lap Main. Pro Stock Honda and Stock Honda Masters will be running a 12 lap Pre-Main and a 20 lap Main.
In the championship chase, the closest race in points is in the Molecule Rotax Masters class where Kelly Heil and Roman Alekseenkov are tied at the top of the class. Molecule Micro has a close battle for the class crown with Garrette Randolph leadings Owen McAllister. In Molecule Mini Max, the battle is for 2nd place between Oliver Reed, Matteo Sandoval and Bianca Bustamante. In Molecule Junior Rotax, Carter Herrera holds a slim lead over Mason Cohen with Clayton Williams and Colin Mullan tied for third place. Three class leaders have comfortable leads, (Nic LeDuc in Senior Rotax, Ori Della Penna in Honda CRF 250 and Justin Bennett in Stock Honda Masters) but a problem in the Main for any of these drivers, could loss it all. In the GoPro Feature class, Pablo Carballedo holds a slim lead over Hunter Pickett. There is a lot at stake this weekend and this will make for some great racing.
The race weekend will start with a Practice day on Saturday, which will also feature two Simraceway Arrive and Drive classes. All Sanzaru Games Series classes will be able to get in as many as seven practice sessions during the day. Practice starts at 8:30 AM and runs to 5:10 PM. Registration will open at 7:30 AM. Practice is open to all drivers who are up to normal racing speeds with a kart that meets current karting safety specifications. Cost is $50.
Sunday's race day begins at 8:10 AM with a quick round of practice for the ten race groups followed by a five lap group Qualifying session, one 10 lap Pre-Main and a 15 lap Main. Pro Stock Honda and Stock Honda Masters will run a 12 lap Pre-Main and a 20 lap Main. Registration will open at 6:45 AM. Race Entry is $100, $15 for transponder rental if needed, $10 for all crew and spectators, and kids under 12 years old are $5. Registration is at the administration building on the right side as you enter Sonoma Raceway, look for the Sanzaru Games Registration sign. . You can get more information about the Sanzaru Games Karting Championships as well as the weekend schedule by going to www.sanzarukarting.com.
Follow Sanzaru Games Karting on Twitter @NorCalRotax or Facebook.com/NorCalRotax for all the latest news and announcements.