Margay Racing Offering Arrive & Drive Programs for WKA Daytona KartWeek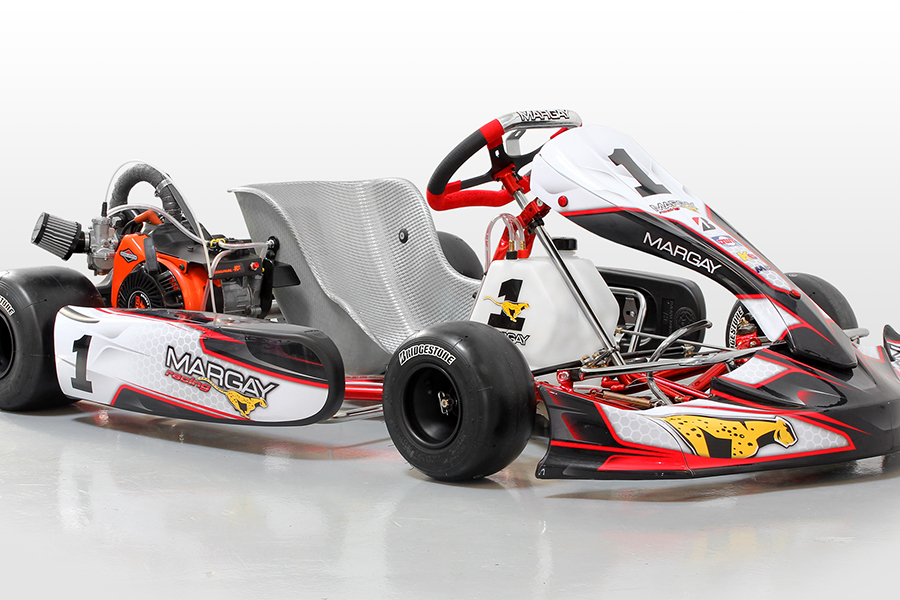 Daytona KartWeek, hosted by the World Karting Association, has been one of the most respected karting events in the world for decades.  It combines national level sprint racing, road racing and dirt oval racing into a mega karting weekend at the iconic Daytona International Speedway.  For the first time, WKA has added a Briggs LO206 Junior and Senior class to the Manufacturers Cup Series racing schedule, allowing local racers from across the country to gather and compete at this prestigious event.
Margay Racing is offering Arrive & Drive opportunities for those who want to race against the best LO206 racers in the country, on board a chassis developed and proven by a US based company with a tradition of winning over the last 50 years.  Arrive & Drive racers will pilot a fresh 2016 Margay Brava 4.15 chassis and brand new Briggs racing engine.  Two sets of Bridgestone YLC tires are included, along with tent/pit space, transport, shared mechanics, racing fuel and catered lunches on practice and race days. A similar program was offered at the Rock Island Grand Prix street race this past Labor Day weekend, welcoming 16 drivers from all across the country aboard their popular Ignite chassis.
Margay Racing has earned 13 WKA Manufacturers Championship, more than any other sprint chassis brand on the market.  Come race with a team that has the experience to get the job done and has been racing the LO206 engine since the beginning.
For more information on the Arrive & Drive program, please feel free to call anytime at 1-800-562-7429 or visit our event page at http://www.margay.com/shopmargay/kartweek.html.

Please follow and like us: