2015 Sanzaru Games Karting Champ to Receive a World Speed Rising Star Award, and Invitation to VMB Driver Development Shootout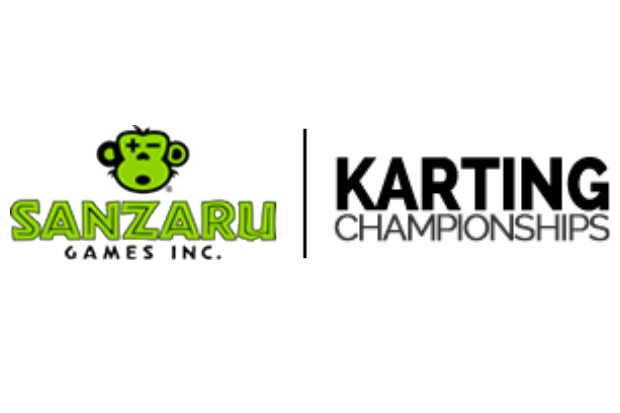 It was announced today that one of the 2015 Sanzaru Games Karting Senior Champions would be awarded a testing opportunity in a FormulaSPEED open wheel racing car, along with an opportunity to vie for a 2016 VMB racing scholarship. The final selection criteria will be based on the champion's overall performance, class competition and input from a driver panel.
The World Speed Motorsports Rising Star Awards have been helping young racers move up the open wheel racing ladder for years. The award includes a free test with WSM, and is presented to up and coming racers that WSM believes have what it takes to become a pro driver. Many of the past winners of the award have gone on to great success.
The VMB Academy was established in January of 2014 with the purpose of identifying and selecting young up and coming race car drivers and to help advance their careers. The key component to the program is a scholarship consisting of a seat in VMB's FormulaSPEED open wheel race car for one season. This part of the scholarship is run in the Formula Car Challenge presented by Goodyear series. In 2015 the program expanded to become a multi-level program including Pro Formula Mazda.
The ultimate goal of the VMB Academy with World Speed Motorsports is to bring new drivers, from karting, school racing, etc. in at the FormulaSPEED level and assist them up through the Pro Mazda Championship of the Mazda Road to Indy. "I have always loved watching racing as a young kid. The Indy 500, Formula One, especially the open-wheel cars. It is amazing to me how fast, yet precise these cars perform,and now I am pleased to be involved at this level and to be helping the next generation of racing stars." stated VMB Principal Steve Brisentine.
"We have had great experiences with drivers graduating from Sanzaru Games Karting Championships presented by Red Line Oil," stated World Speed President Telo Stewart. "Many of our past award winners have raced there, and continue to race in the series to keep sharp in between their car events. Our entire team is really looking forward to testing their 2015 champion." Current VMB Drivers Jaden Conwright, and Michael Avansino are both graduates of the Sanzaru Games Karting Championships.
The Sanzaru Games Karting Championships presented by Red Line Oil is a set of competitive regional kart racing series. All races are contested within Northern California (San Francisco Bay Area) at Sonoma Raceway's "Simraceway". The series offers a comprehensive set of classes, strong competition, organized events, and a relaxed atmosphere. The Sanzaru Games Karting Championships is the home of the Molecule Northern California Rotax Max Challenge. The eighth round of the 2015 season takes place October 10th-11th.
FOR MORE INFORMATION VISIT:
Follow Sanzaru Games Karting on Twitter @NorCalRotax or Facebook.com/NorCalRotax for all the latest news and announcements.
Please follow and like us: