Sanzaru Games Race #8-100 Entry Challenge Offered Again
Molecule Mini Max and Honda CRF 250 the GoPro Features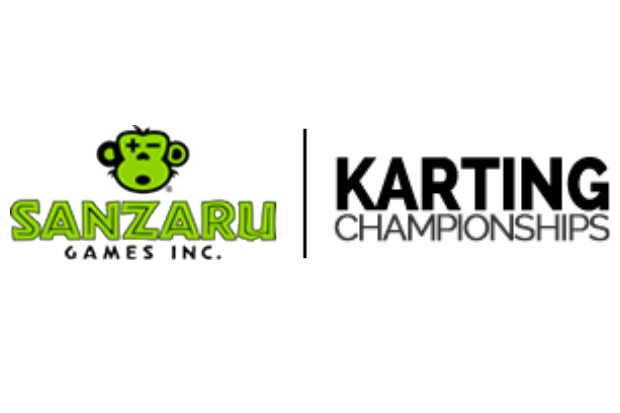 100 Entry Challenge. The Sanzaru Karting Series has seen record entries at every race this year, let's get that MAGIC 100! Call your friends and fellow racers, get them to track. If we make the 100 then EVERY driver at the race will go into a draw for $1000 cash!
Watching the points will be the number one focus for most drivers coming into Race #8 of the Sanzaru Games Karting Championships. Even though some drivers have a strong lead in some classes, many of the other end of year award positions are still to be battled over in the last two races of the year. The Reverse National track configuration assures drivers will be setting up for a lot of speed for this race. There will be two GoPro Featured classes this race, Molecule Mini Max and the first year Honda CRF 250 class.
Molecule Mini Max has had the most loyal group of drivers in the series this year with eight drivers having run all of the races this year. Dustin Salaverria holds a strong 105 points lead over Oliver Reed with Matteo Sandoval another 120 points back. In the CRF 250 class, Ori Della Penna has an 85 point lead over Richard Stock, but if Stock were to turn the table on Della Penna in the last two races of the year he can make the run for the class crown very interesting.
The classes with the closest battle for the championship are in Molecule Micro Max, Molecule Junior Rotax, Molecule Senior Rotax, Molecule Rotax Masters, and both of the Stock Honda classes. 2014 Molecule Micro Max champ Garrett Randolph Jr has a slim 20 point lead over Owen McAllister. 20 points is also the margin that Mason Cohen holds over Carter Herrera in Junior Rotax. Nic LeDuc holds a 25 points lead over Enzo Prevost but Nic has no margin for a bad race since he did not run two races this year and thus used those two races as his throw-away races. Rotax Masters has seen the most race winners this year, thus Kelly Heil's 70 point lead over Roman Alekseenkov will be determined who is hot in the last two races. In the Pro Stock Honda class, Pablo Carballedo holds a slim 45 point lead over Hunter Pickett with the two drivers battling tooth and nail all season long. Justin Bennett opened up a 105 point lead after his last win in Stock Honda Masters, but this class has been nothing but unpredictable his year and David Arnstein and Rene Martinelli will be looking on over taking Justin in the last two races.
The race weekend will start with a Practice day on Saturday, which will also feature two Simraceway Arrive and Drive classes. All Sanzaru Games Series classes will be able to get in as many as eight practice sessions during the day. Practice starts at 8:30 AM and runs to 6:00 PM. Registration will open at 7:30 AM. Practice is open to all drivers who are up to normal racing speeds with a kart that meets current karting safety specifications. Cost is $50.
Sunday's race day begins at 8:10 AM with a quick round of practice for the nine race groups followed by a five lap group Qualifying session, two eight lap Pre-Mains and a 15 lap Main. Registration will open at 6:45 AM. Race Entry is $100, $15 for transponder rental if needed, $10 for all crew and spectators, and kids under 12 years old are $5. Registration is at the administration building on the right side as you enter Sonoma Raceway, look for the Sanzaru Games Registration sign. You can get more information about the Sanzaru Games Karting Championships as well as the weekend schedule by going to www.sanzarukarting.com.
Follow Sanzaru Games Karting on Twitter @NorCalRotax or Facebook.com/NorCalRotax for all the latest news and announcements.