Hays, Tatikian, Williams earn SKUSA California ProKart championships at Lancaster GP for Phil Giebler Racing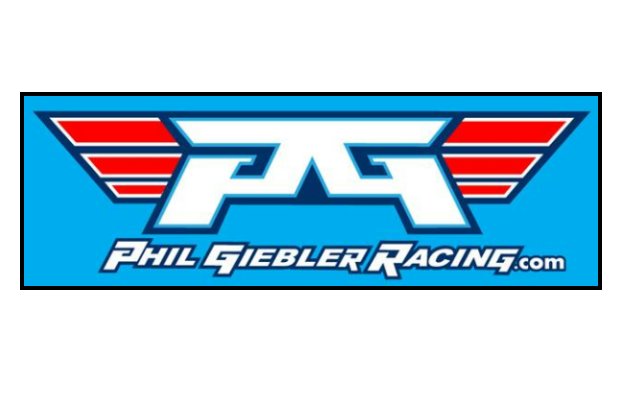 Phil Giebler Racing's Nicky Hays of Huntington Beach, Calif., drove to his third victory of the season and Vatche Tatikian of North Hollywood, Calif., made a stirring drive with a damaged kart to finish 10th  in the prestigious Streets of Lancaster (Calif.) Grand Prix to complete championship-winning campaigns in the Superkarts! USA California ProKart Challenge on Sept. 27.
Teammate Carter Williams of Clovis, Calif., had clinched the S2 Semi-Pro Moto championship prior to the sixth and final event at Lancaster with four victories.
"We're proud to congratulate Carter, Nicky and Vatche for their championship seasons," team owner Giebler said. "The California ProKart Challenge is one of the most competitive regional series in the United States and winning the championship is a tremendous accomplishment. This was Carter's second year in S2 Semi-Pro Stock Moto and he dominated with four wins. He won three straight Superkarts! USA TaG Junior California PKC titles before moving up to S2, so we knew he was a championship-caliber driver. But he still had to prove it and did this season.
"Nicky Hays just had his 14th birthday this past week and showed a lot of maturity while under a lot of pressure to win the race and the TaG Junior championship at Lancaster. Well deserved and I am very happy for him.
"It is great to see Vatche's progress over the past couple years. He came to us with no racing experience but with a lot of passion for motorsports and driving fast. He has worked hard and his race craft has improved a lot this year. He grabbed his first race win earlier this year (at Willow Springs, Calif.) and this past weekend he won his first championship. The TaG Master class is full of seasoned veterans with many years of experience, which makes his accomplishments even more impressive."
Hays was the fastest qualifier and finished second in both heats. He won the 18-lap feature on the .7-mile course by 1.5 seconds over teammate Hannah Grisham of Glendora, Calif.
Hays last major event of 2015 will be the SKUSA SuperNationals in November in Las Vegas.
"I am sure he will be a force to be reckoned with in Las Vegas, where he will take on the newly crowned World Champion, American Logan Sargeant. Nicky has a lot of momentum right now, he has the right mindset and approach to have a bright, successful future. Nicky will move up to SKUSA's TaG Senior division in 2016."
Grisham was fifth in qualifying and fifth and sixth in the heat races. Her second place in the feature was a career best in TaG Junior. Grisham also had the fastest lap of the race.
"Hannah has held her own with the boys in the junior class all year long and it's great to see her get on the podium this past weekend," Giebler said. "She is becoming a more complete driver and I am excited to see what she can do when she moves up to the Senior division next year."
Tatikian had been fifth in qualifying and one heat, sixth in the second heat and was in contention for a podium finish in the 20-lap feature, which had 17 starters.
"Vatche hit a wall halfway through the final, which dropped him down the order to 16th," Giebler said. "Brian Phillipsen was leading and went on to win the race and get the bonus points for having the fastest lap. With the laps winding down, Vatche weaved through traffic and wrecks to finish 10th and win the championship by five points, one position. It was a dramatic finish to the season.
"I think Vatche still has a lot of potential to show. I hope to see it at the SuperNationals and in the 2016 season.
Phil Giebler Racing's Ethan Wilson of Campbell, Calif., finished second in TaG Master. He also was the fastest qualifier and finished first and second in the two heats.
Ethan Barrett of Laguna Niguel, Calif., finished fourth in his debut with PGR and teammate Charlie  Jafari of Dana Point, Calif., was sixth in the TaG Junior feature. PGR's Jacob Neal of Wildomar, Calif., was fifth in S1 Pro Stock Moto, Matt England of Phoenix, Ariz., was sixth and Zach Pettinicchi of San Ramon, Calif., was eighth in TaG Senior and Williams was sixth in S2 Semi-Pro Stock Moto.
Owned by the 2007 Indy 500 Rookie of the Year, Phil Giebler Racing is based in Anaheim, Calif., and competes nationally at the highest level of karting in the United States. Giebler is a resident of Huntington Beach, Calif. The team uses Fernando Alonso and Tony Karts and is a major dealer of OTK brands FA Kart, Tony Kart, Kosmic and Exprit.
Feature results for Phil Giebler Racing, Superkarts USA! California ProKart Challenge Sept. 27 at the Streets of Lancaster Grand Prix:
TaG Junior—1. Nicky Hays, Huntington Beach, Calif., 2. Hannah Grisham, Glendora, Calif., 4. Ethan Barrett, Laguna Niguel, 6. Charlie Jafari, Dana Point, Calif., 15. (DNF) Trenton Sparks Bakersfield, Calif.; TaG Master—2. Ethan Wilson, Campbell, Calif., 10. Vatche Tatikian, North Hollywood, Calif.; TaG Senior—6. Matt England, Phoenix, Ariz., 8. Zach Pettinicchi, San Ramon, Calif., 16. (DNF) Gino Alfonso-Macauley, Northridge, Calif.;  S1 Pro Stock Moto—5. Jacob Neal, Wildomar, Calif.; S2 Semi-Pro Stock Moto—6. Carter Williams, Clovis, Calif.
For more information, go to www.philgieblerracing.com.