EKN One-on-One: John Ferris – World Karting Association President
New Jersey native taking sanctioning body into a new era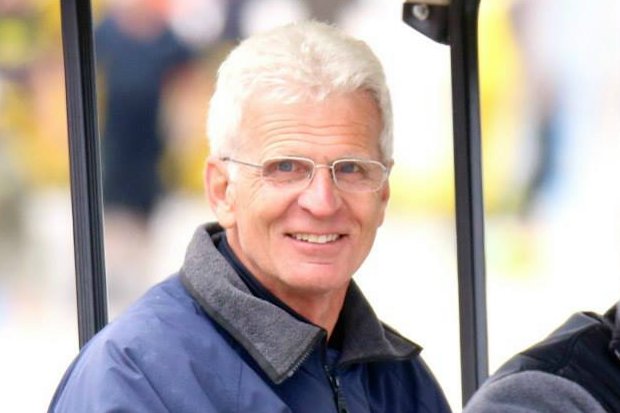 John Ferris (Photo: Energy Racing)
Since 1971, the World Karting Association has played a vital and important role in the sport of karting in the United States. Founded by racers, for racers, the organization served to help guide and grow the sport with the purpose of supporting the membership, be it drivers, families, tracks or karting businesses. During the early years, founder George Kugler directed the sanctioning body until his son Randy Kugler assumed the role of President. When Kugler stepped down in 2008, Wisconsin's Rick Dresang filled the void and has represented WKA for the last six years. Now, New Jersey native John Ferris has been promoted from Vice-President into the leading role of the WKA organization, taking over at a very interesting time in the sport.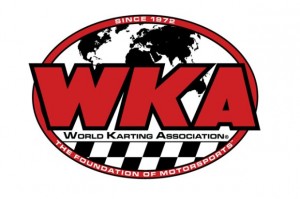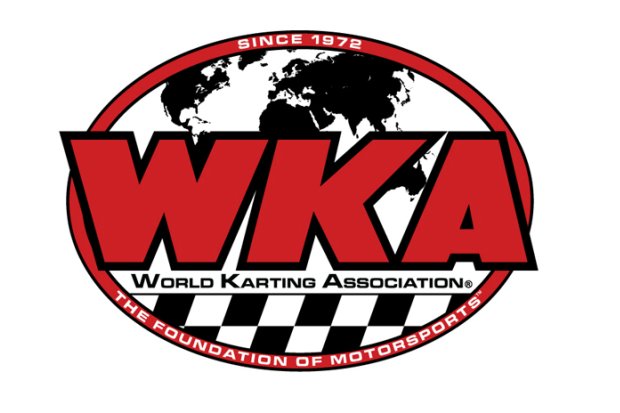 Ferris' name may be new to some, however John is no stranger to the sport. For Ferris, karting began at the age of 10, making him a 55-year veteran. John has competed in all forms of the sport, from sprint to road racing, dirt to asphalt speedway, with many different organizations throughout the years. Among his favorite and most memorable races was the Canadian Grand Nationals in the 1970s, where he won the Senior category. IndyCar's Scott Goodyear was the top Junior that year. Ferris' love for the sport has been past down to his sons – John and Scott – and the 'need for speed' has been carried on to their sons, who are now racing at the Cadet level. The Ferris family is a three-generation racing legacy. Aside from being a racer, Ferris has served as a track owner and promoter (Great Meadows Karting), a certified Race Director and Level 3 Engine Inspector. For 13 years, Ferris was the Race Director at Old Bridge Raceway in Englishtown, New Jersey, and the track designer as well. Outside the sport, John was a pharmaceutical sales rep for roughly 30 years. He was involved in wrestling during his school days, and transitioned to a coach and referee.
The latest involvement in karting for Ferris was his two terms as the District 8 Trustee (six years) and, most recently, the Vice President of 2-Cycle. In November, Ferris was appointed as the new WKA President when Dresang stepped down after six years in the position.  We caught up with Ferris at the end of April to discuss his new position and status of the World Karting Association as it enters a new era.
eKartingNews: What exactly is your term as President scheduled for? Is it the next three years, as I believe that it is stated in by-laws that a vote is in order every three years?
John Ferris: To answer your question, we must first look at where I was prior to my election as WKA President. For the last year, I was serving as WKA Vice President of 2 Cycle. The WKA code of regulations, 'Article VIII-OFFICERS Section III' states that 'should the President be removed from office by the Trustees, resign, or die prior to the completion of his term one of the Vice Presidents shall take the Presidents place until such time that the Trustees can appoint a successor to fulfill the remaining term'. Hence, I was appointed the successor. Then, the Trustees voted to make me the new WKA President and my three-year term started in November 2014.
EKN: The most recent news is the announcement that Buddy Long is returning to work for WKA. What will be his role moving forward?
JF: Buddy is now back. He is our Communications and Logistics Coordinator. He does the staffing for all National events and works behind the scenes to make sure that every event will run smooth. Buddy was known as the face of WKA at all events and he is now back. WKA communicates with its members via our Pit Board, and this is under Buddy's direction.
EKN: WKA is one of the primary sanctioning bodies in the sport of karting for the United States. How many tracks does WKA currently work with in the United States, including Dirt, Pavement, Sprint, and Road Racing?
JF: WKA has approximately 85 Master Tracks, along with numerous Member Tracks. These tracks are allowed to use the WKA Tech Manuel in its entirety. The WKA tech book is considered by most as the gold standard in karting for the United States.
EKN: The past few years have been those of turmoil regarding the actions and drama surrounding the Board of Trustees and the Officers. One of the issues that seems to be a cause of problems is the confidentiality of meetings and what really is being discussed behind closed doors. Do you expect there to be more of an 'open door' policy in the future?
JF: We are addressing that issue as we speak. Meeting with the Board of Trustees is an open-forum type meeting, and it gets posted on the WKA website. Until all 10 members approve the minutes of items that we discussed, they cannot be posted. We take a lot of effort in what we discussed in the meetings to be factual, not how the person taking minutes interprets them. After every meeting, the minutes are printed and sent to every trustee. Until the trustees approve every single minute and make the corrections, WKA is not allowed to post it and Trustees are not allowed to discuss the meeting until the minutes are posted.
EKN: During your time with WKA as Trustee or part of the organization, has there been any talk about membership being be able to listen in on the meetings over the phone or in person?
JF: We have three face-to-face meetings at which members can attend. We move venues year after year. The annual general membership meeting is normally held in Charlotte. They are posted on the website and members can come to participate with their Trustees and the Officers. The way this organization is set-up, it is a member-owned organization. We have a set of Code of Regulations that we need to follow. I wouldn't say we got away from that format, but we are addressing the way the organization should run. We are supposed to be listening to the racers. They are supposed to be telling their Trustees to tell the Board what the members are looking for. Since I have taken on the responsibility of President, I have made a pretty big effort to say that we are listening to you and we want to involve you in any way we can.
For instance, during the Manufacturer's Cup Series event at GoPro Motorplex, we were faced with torrential rains. We gathered people from about five or six different race groups and brought them together, presenting them with about four or five scenarios that we as race officials could enact for the rain-plagued event. We asked them as racers what their thoughts and ideas were. We all listened to each other and that's why our format got changed to where the majority of the racers, if not all, were happy. I don't think you would have seen that in the past with the WKA.
EKN: Personally, what are three things you see that need to be improved?
JF: The biggest thing is making sure the lines of communication are open. We have a new website that we are working on, it's designed around keeping the racers informed as to what is going on with the organization. We spent a lot of time over the last two months trying to communicate to the members through our Pit Boards, letting our members know that things are changing, and things are moving forward, and keep tuned to the website. It was a monumental task getting our 2015 WKA Technical Manuel out, and we appreciate the members' patience. For the new regime that came in, it was kind of thrown on our laps. Nothing had been completed, and we scrambled to get through it. Parts of the rulebook were put up as Pit Boards just to get us through Daytona KartWeek. Now that it is printed, we are finding mistakes that we thought we had taken care, and those are being updated with Pit Board announcements. So really, it's communication, communication, communication. There has to be a two-way communication of racers letting us know their wishes and to inform us of things they would like to see happen. WKA is a multifaceted organization, where we have Manufacturers Cup, a very successful Gold Cup, a Speedway program and Road Racing. It's a multi-functional organization. There are going to be some changes in the way we approach each of the different programs.
EKN: And from your point of view, what are three things that have been improved on already over the last few years?
JF: The Trustees that are in place right now are pretty stable and committed to improving the organization over where it was and to where it's going to be. When you have 10 individuals all working toward the same goal, that is the key to the organization's success. Our Officers are a great group. Bobby Gettys is very well known and is the 4-Cycle Vice-President. When I stepped in to take the President role, I left a void for the 2-Cycle Vice-President position. I think this organization now has probably THE most knowledgeable and experienced karter in Lynn Haddock. If the new racers don't know who Lynn Haddock is, they should really do their research. Lynn brings to this organization an amount of knowledge and business sense that is unmatched.  Our secretary and treasurer is Angelo Buffomante, a definite asset who has been with us for a long time. WKA is making positive strides financially to keep us a sound organization.
EKN: Looking at the Manufacturers Cup Series, this is a new era with the races now going to a two-day format, with heat races on Day One and Prefinals and Finals on Day Two. Is this something you were in favor of when it was created, and what has been the feedback from the racers at Daytona?
JF: As a racer, I like it. One of the things we heard from the members is there were two different winners each weekend. The WKA is one of the only organizations that call their events 'Nationals'. So, when you go home at the end of the event, and you had a great Saturday, winning the event, but on Sunday you didn't do so well, you start telling your friends, "I'm the national champion…on Saturday". It took some of the prestige away. So the new format has a lot of racing with two full days. And every single time you are on the track, it's important. At the end of the weekend, you have one national champion, the way it was when I raced. Being a national champion meant something back then. The new format is bringing the prestige back, and we will be making more tweaks in the program for next year.
EKN: One of the complaints is that the series has is still too many classes. Looking ahead, do you see a reduction at the Manufacturers Cup Series?
JF: Yes. Our ultimate goal and ideal number is about eight. It seems to fit into a schedule nicely. We were faced with a situation when the new format was set up. We couldn't rightfully start removing classes that people had already planned and budgeted to compete in during the 2015 season. So even though you can see the writing on the wall by the attendance in certain categories, we did not feel it was right to those racers to remove those classes. We are putting on more classes than necessary right now to accommodate those racers. We will be making an announcement to let the members know that the classes that have not drawn the entries will no longer be promoted. Those are the same classes that we knew should not have been here for 2015, but we did not want to create any hardships.
EKN: Road Racing seems to be the program that has suffered the most, without very much change to adapt to the concerns of the times. It seems that there has been no attention spent on that section of the organization for quite some time. What is your personal opinion on road racing and do you see any changes for that part of the WKA program?
JF: One of the first things I did when I became President was look at Road Racing. Even though we had a committee, which was made up from 2-Cycle and 4-Cycle reps and Trustees, I helped to rejuvenate the committee. With Road Racing, it turns out that Steve Jacobsen's rep Dale Coffey is a road racer, I called and asked him to head up a new committee. I also called the majority of road racing clubs, including Woodbridge Kart Club, Dart Kart Club, Michigan Kart Club and Southern Kart Club, to ask if any of their WKA members would like to be part of this new committee. The response was very positive. Going forward, WKA is responsible for two events in 2015; Daytona and the race at the NCM Motorsports Park in Bowling Green, Kentucky. The rest of our National Road Racing Series will be put on by the clubs, so having direct communication with them is very important. When they would like to see something changed, it is in our best interest and theirs that we all work for the same goal.
Recently, there was a change in the rules with the dual braking system for certain categories to allow say, a Manufacturers Cup Series driver, to try that type of racing and see if he likes that type of event. The way the rules were written in the past, he would have had to spend $600-$800 just in brake system parts to allow him to do that. That's one of the changes the new road race committee came up with, and after three to four meetings with the Trustees and legal aspects of changing this type of rule, it was passed through the Board. The comment by many racers were "this has never happened before". Big improvements are coming and we are certainly paying close attention to what is going on with that type of racing.
EKN: The Gold Cup program seems to be gaining a lot of momentum with the latest support of many kart shops and racers stepping up with the contingency program. It appears the program is heading back in the right direction.
JF: The numbers were down for Gold Cup during the last couple of years. Tremendous support from individuals, coordinated by Steve Baker, has produced a contingency program of over $80,000 in awards that racers are now competing for at every event. Local kart shops, kart manufacturers and suppliers get to promote their products while supporting the Gold Cup. Its a great way for them to get exposure and if a racer is using their products, it is even more exposure.
EKN: Also with the 4-cycle world, the Briggs LO206 engine is really growing around the country as the grassroots level. I hope you can agree with me in that WKA needs to focus more on the grassroots level of the sport, and getting more racers and more tracks on board to help grow karting in general.
JF: Once again, this is a change in the WKA that you haven't seen in a couple of years. 10 years ago, Briggs & Stratton was a big supporter of the 4-Cycle program and over the course of the last six years, everyone seemed to part ways. We needed to open up lines of communication, not only with Briggs, but with everyone, asking about what may have driven them away from the organization and how can we bridge them back. I called Dave Klaus directly to ask what really is the problem, and what can we do to work together to help the karter. The LO206 program IS grassroots. What better way to start out in karting then with an inexpensive engine package, and you don't have to have the newest kart on the market to be racing. You go out and have a blast. I did some research on WKA's rule package versus what 90% of the tracks were running, the Briggs & Stratton rules package. We started talking and three little items were different versus our and theirs. I told Dave I really don't want to change our rules to hurt our present members, but I would certainly like to bring everybody together with a LO206. At the WKA Gold Cup race in Jacksonville, they supplied every driver with a pipe, a spark plug and filter to make our present rules to comply with Briggs rules. With that, WKA adopted the Briggs LO206 rules. And now the lines of communication are open.
EKN: One other overall issue for the sport has been the desire to have one national organization across the board, meaning one true sanctioning body to oversee the sport of karting here in the United States. Today, it seems there are more organizations then there were 10 or 20 years ago. What is your opinion on a possible single national sanctioning body in the future, and can it be done?
JF: It would be great for one covering organization, say something similar to NASCAR. Both Karting and the United States are filled with entrepreneurs, where everyone is after a piece of the pie. Our sport has Rotax, Rok Cup USA, Superkarts! USA, USPKS, and many others, that are allowed to make a profit. WKA is and always has been a non-profit organization, owned by the members. I just can't see all of the sport under one sanctioning body here in the United States.
WKA, however, does hold the ACCUS (Automobile Competition Committee for the United States) seat, which is affiliated with the FIA and includes IMSA, USAC, NASCAR, NHRA, SCCA, and IndyCar. WKA is an affiliate member, and it was confirmed to me during a meeting I recently attended that ACCUS and its members need and want WKA and the sport of karting involved. All of the future drivers that each of these programs will bring in are going to come from our sport. The WKA provides the guidance with how to progress these drivers up the racing ranks. ACCUS President Nick Craw supports karting 100% and former President Randy Kugler was very instrumental in WKA's position with ACCUS.
EKN: Thank you very much for your time, John, and we look forward to seeing the continued development and evolution of the new WKA.
JF: Thank you, guys.