Calgary Kart Racing Club Readies for First Event at North Star Raceway
New club-owned facility set for opening race on May 31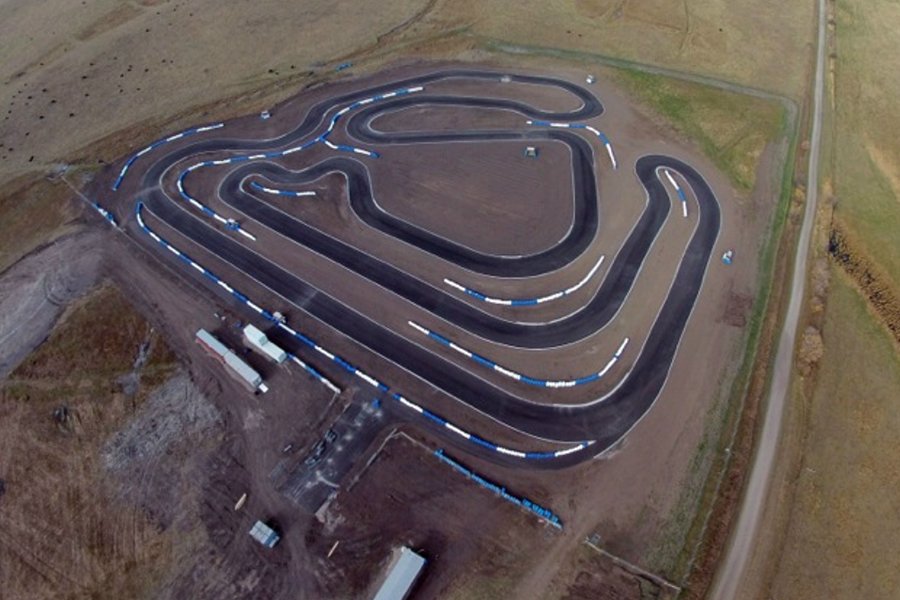 North Star Raceway
There have been a number of new facilities built in North America over the last decade, with many coming in just the last five years. One of the newest circuits to break ground is North Star Raceway – the new home of the Calgary Kart Racing Club.  Located north of the border in Alberta, Canada, the CKRC secured land at the Strathmore Motorsport Park, which is situated about 30 minutes east of the metropolitan city limits.  It was on this property where they built their circuit and began a new era for the organization.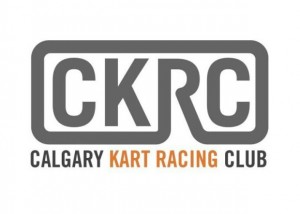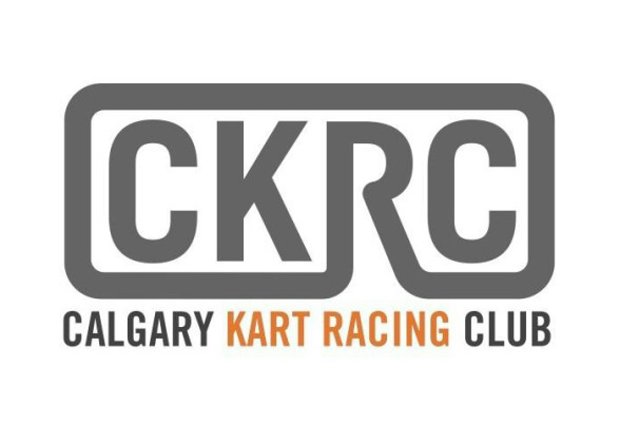 The Calgary Kart Racing Club was established in the early 1960's, launched by a group of individuals racing in parking lots who eventually evolved into a well-organized, thriving non-profit organization. In years past, Race City Motorsport Park was home to the CKRC. Built in 2001, the Race City's 1.1-km Varsity Speed Park course helped develop another generation of karters in the Calgary area. Sadly, the main facilities of Race City shut down in November 2011 as the landfill adjacent to the track began plans for expansion. The kart track received a two-year stay of execution before it closed in October 2013.
"We always knew when we signed the original lease with Race City, as a sublease to the City of Calgary, that we were in a vulnerable position," stated CKRC President John Kwong. "The prospect of being homeless and knowing that nothing lasts forever was always on our minds. After building Varsity Speed Park, we knew we could do it again, we just needed to secure a location. We knew in about 2008 that our time was limited and almost secured a location NE of Calgary near Irricana, Alberta, but our application was rejected by the M.D. of Rockyview."
"At this point, we were definitely worried with the original lease that Race City had with the City of Calgary expiring at the end of 2011. A bit of a reprieve happened as we were able to lobby the city council and, with the help of Councilman Shane Keating, we were able to get a two-year extension. In the fall of 2012, a new CKRC Executive came in and immediately started searching for a new location. Several locations were found and only one seemed likely being just a stones throw from our old location and still in Calgary. The Hamlet of Shepard had a parcel of land designated as Municipal Reserve. While we were trying to secure another long-term lease with the City of Calgary for this location, another location became available in Strathmore. We now had to make a decision whether to pursue a location within Calgary city limits with untold expense to satisfy City demands through different studies such as: Noise, traffic, environmental impact and stormwater plans (which are roughly $10,000 each) and with a very loose timetable for an approval of a development permit that could be rejected at any time along the process."
The Strathmore option offered more land, a long-term lease, and much fewer requirements for a development permit, but it was 30 minutes from Calgary. In January of 2013, the club membership voted to pursue the Strathmore option. Even with fewer requirements, CKRC ran into delays in getting a final lease agreement drafted, facility plans designed/approved and then the MD of Wheatland appealed their development permit with concerns about noise, traffic and road access, which delayed them from one month. At the beginning of July 2014, CRKC had all of the approvals, the stormwater plan was done, and they had blueprints for the new facility.
"Our location in Strathmore was formerly grazing land for cattle and was known as, 'the Pivot Fields', which were very large irrigation sprinklers that pivoted on an axis. The land was very lumpy in places from the cattle walking through the land while it was quite wet. Our first task was to secure the perimeter with new fencing which took two weekends of club member labour. The other challenge was that Calgary was still in a boom and it was primetime construction season, which led to delays of weeks at times, so we tried to complete as many tasks as we could while waiting for each stage of the track surface to get completed."
The track is between 8 to 9 meters (26-30 feet) wide at nearly 1.225 km (0.76 miles) long, featuring approximately 10m of elevation.  Looking into the future, the club has plans to add more pavement to allow for multiple track configurations. Construction began in July, and by mid-October, the course was completed. With the cold, winter months finally past, updates to the facility are underway, with some already completed. For 2015, the facility is welcoming grandstands, a scale shed, an increasing the number of tire safety walls, the building of permanent marshal posts, and sprucing up the overall look with landscaping.
One of the great assets the Calgary Kart Racing Club has been the determination and dedication of their volunteer members. Prior to the track build, the club was not much different than most clubs with a solid 5% of the membership helping to promote and maintain the program along with the club executive. Then in 2013, CKRC incorporated MotorSportReg.com for online registration. Anyone who races with the club registered their email address through the service, and were able to use their 'email blaster' to manage bulk emails to their members. Through this, CKRC were able to reach the club members to keep them up-to-date with what was going on and what was needed.
"This was a real breakthrough compared to our website, which was only actively visited during the race season. We now had a direct pipeline to our club members. At club meetings, we also had a sign-in sheet where people would put in their occupation. By knowing what our members did for a living, we were able to access their expertise and/or connections for the benefit of the club. A much higher percentage of volunteering came about because of this. Club members were very generous with their time, money, expertise, loaning of equipment and connections. We published a wish list of items that we were looking for through donations and for many of them we received the actual items or the funds to purchase them."
"You will see that we have wrapped all of our tire barriers. This was done with boat shrink wrap. All the used tires were donated by tire dealerships and hauled out by club members and then wrapped onsite with a roofing torch. There are at least 1000 bundles. When we had to move out of Varsity Speed Park, there was a large contingent of members who supplied trailers, cranes, Bobcats, reciprocating saws and we were able to get all of our track equipment out and hauled to a nearby farm where it was stored for over a year. We didn't know the farmer, but he was a neighbor of a club member and donated the space to us on a handshake deal. We stored our grandstands, three Seacan containers, nine marshal posts, 1000m of chain link fencing, a flat packed garage building and a bunch of odds and ends."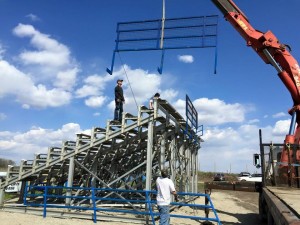 "The term 'Work Party' has been used over and over by us in mobilizing the club members and utilizing volunteers effectively that show up to help has been an integral part in the success of these work parties. No one likes to have their time wasted and we always tried to have a full list of tasks with all sorts of skill levels needed to accommodate the labor that was there. The only incentive other than getting a new track was that those who helped out would get first access to the track when it was completed."
"Other than the contractor work by North Star Contracting to prepare and build the track surface, almost all of the tasks to build the new facility have been club member labor which occurred mostly on weekends to help stay on budget. We were able to basically build, as a club, with no major financing or professional labor – other than for the track surface – an amazing new facility in approximately 10 months, five of which were winter weather."
With the rebirth of the CKRC and the new facility, a fresh interest has been building over the winter months for people to experience kart racing at the new facility.
"Over the winter, we planned for the new season and participated in two local trade shows. In all the years we have participated in these shows, we have never had the huge public response to the prospect of there being a new motorsports facility in Southern Alberta. Our booths were mobbed during all the days of the shows. Over 2000 CKRC brochures were handed out. This has paid dividends with the recent Rookie School we just had this past weekend with over 42 'rookie' drivers attending. Most years, we only see about 5 to 10 new drivers at our Rookie School. Our club manager, Fred Causer, who has 30+ years of karting and officiating experience, conducted the school. While the school was being conducted in our on-site clubhouse, other club members were taking care of our last major task to be a functional racetrack. At the end of the Rookie School, the rookies took their first ever laps on our new track and were soon joined by other eager CKRC members who had waited months for their first laps."
The new era of the Calgary Kart Racing Club is set to begin, as the ASN Canada recognized organization has 12 events planned for 2015, featuring Briggs LO206 and Rotax categories. For more information, visit www.ckrc.com and find them on Facebook.
2015 Calgary Kart Racing Club Schedule
May 31
June 14
June 27
June 28
July 12
July 26
August 8
August 23
September 6
September 19
September 20
October 4 (3 Hour Endurance)
Calgary Kart Racing Club Classes
Junior 1 (Briggs LO206 / Rotax Micro Max): Age 8-11/8-10
Junior II 4-Stroke (Briggs LO206): Age 11-15
Junior II 2-Storke (Rotax Mini Max): Age 10-15
Junior Rotax: Age 13-17
Senior 4-Stroke (Briggs LO206): Age 15+
Senior Open (Any non-shifter): Age 15+
Senior Rotax: Age 15+
Rotax Masters: Age 32+, 15+ and over 195lbs.
125cc Shifter: Age 15+